Puffy Ice Cream Craft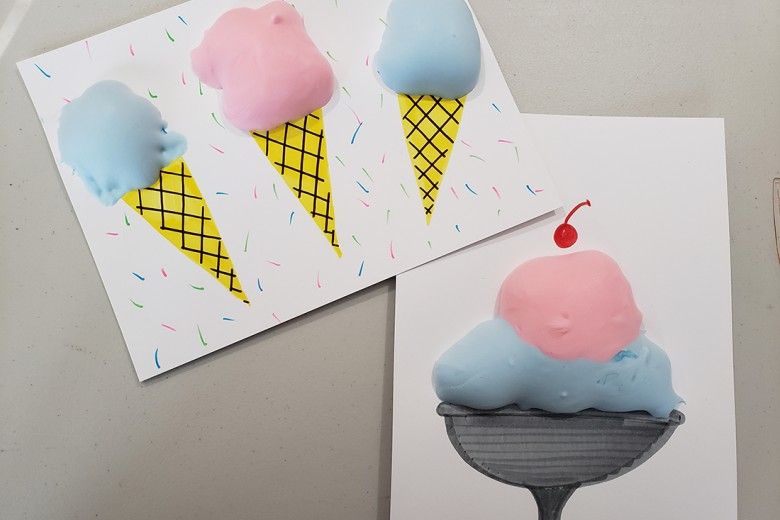 Inspired by Wayne Thiebaud's delectable food paintings—which are now on view at the Brandywine through April 10, 2022, as part of the special exhibition Wayne Thiebaud 100: Paintings, Prints, and Drawings—here is a fun craft that will get you craving all the ice cream! This project uses ordinary supplies to create your own homemade puff paint, which is perfect for depicting mounds of ice cream (or cupcake icing or cotton candy). Have fun crafting!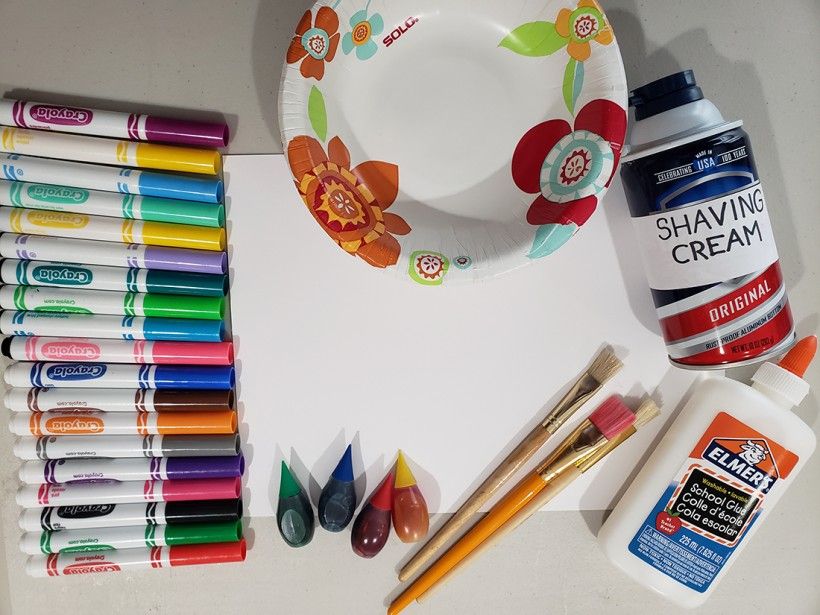 Gather Your Supplies:
You will need:
Thick paper or cardstock
Markers 
Shaving cream
White craft glue
Food coloring (optional)
Paint brushes
Disposable bowls 
---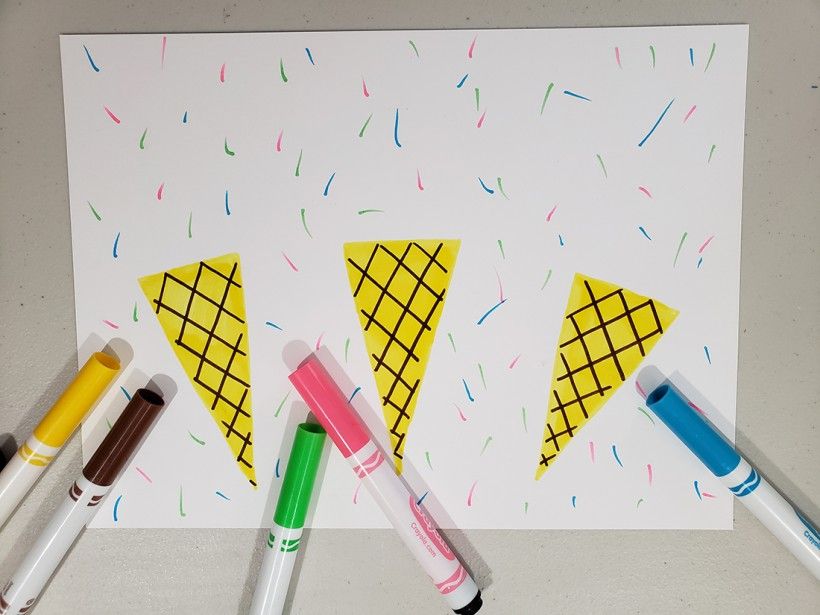 Step 1:
Use markers to draw a bowl or ice cream cone on the cardstock. Don't draw the ice cream yet though! That step will come later. 
---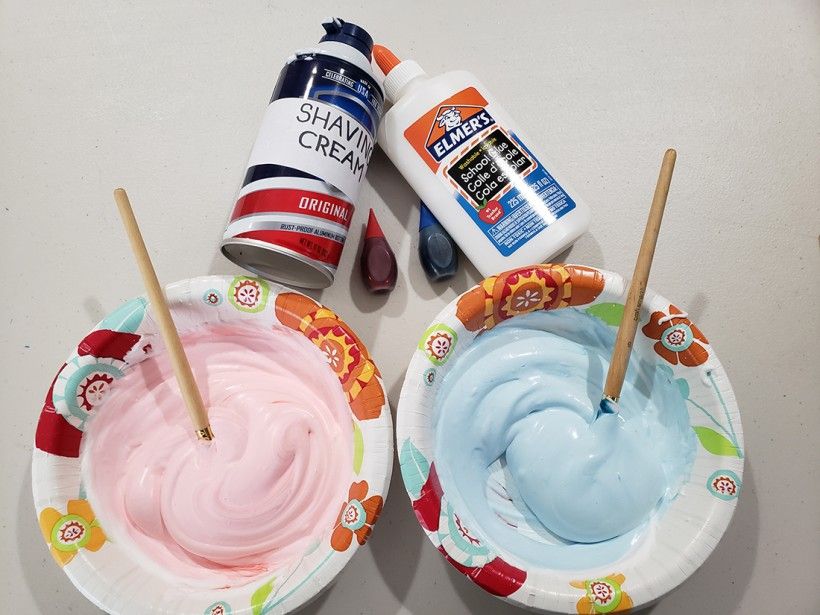 Step 2:
In a disposable bowl mix equal parts shaving cream and white glue together with a paint brush. Add a few drops of food coloring for a pop of fun! This process will create the puff paint.
---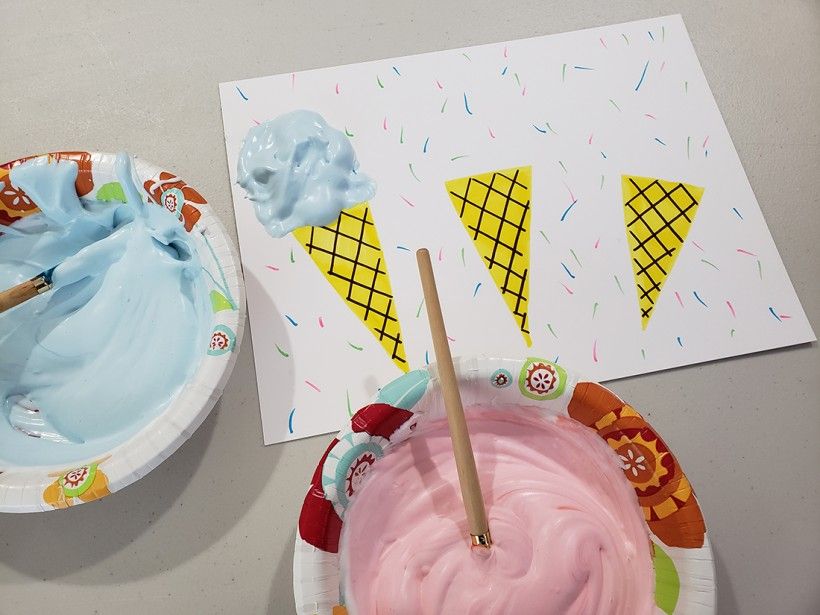 Step 3:
Use the paintbrush to apply the puff paint on the cardstock wherever you want ice cream. 
Pro tip: The thicker you layer your puff paint onto the paper, the better it will turn out! For inspiration, think of Wayne Thiebaud's exuberant paintings of pies, cakes, ice cream cones and other sugary treats modeled in his signature technique of using thick, luscious impasto.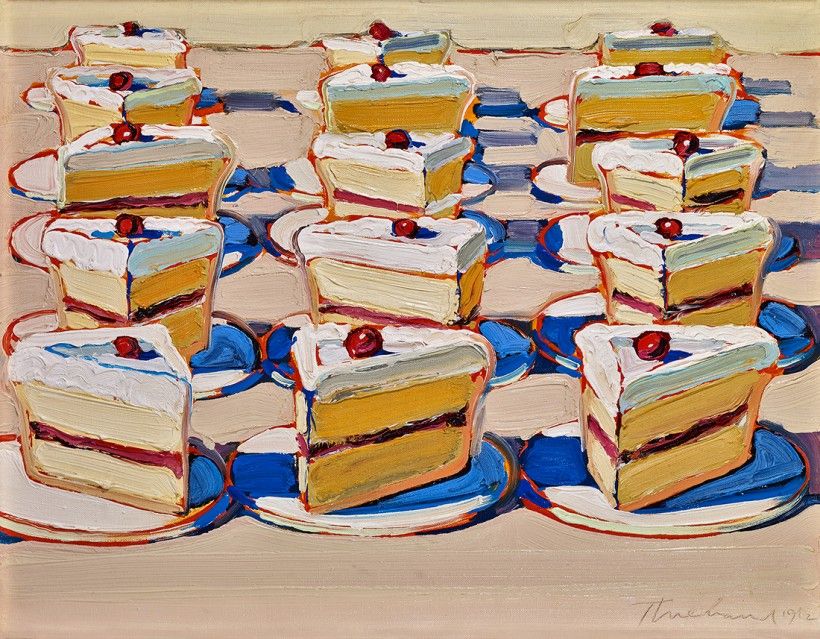 ---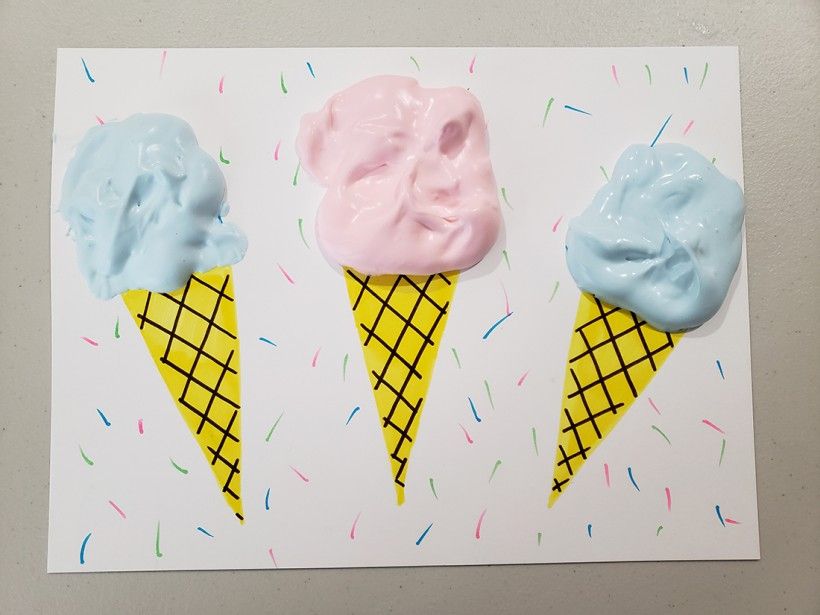 Step 4:
Once you've finished styling your ice cream cone creation, allow it to dry and watch as it puffs up into pillowy delights. What other dessert-inspired art creations can you whip up using this puff paint technique?