Read-Aloud from Home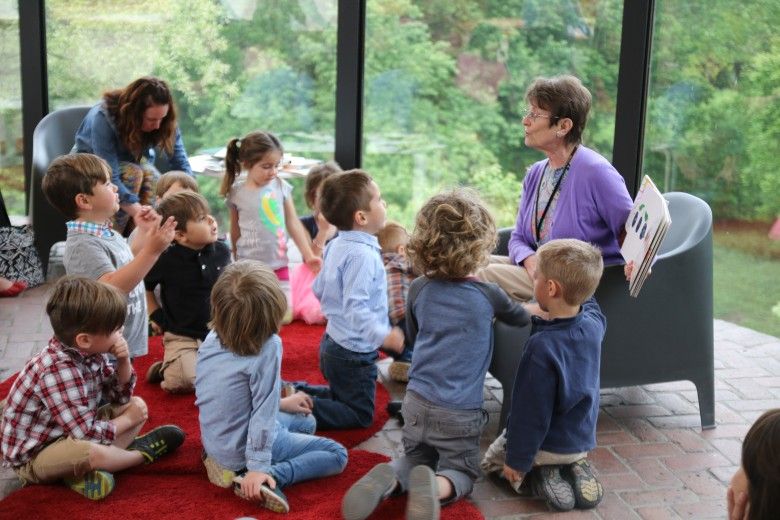 Hello Read-Aloud Families! Even though we are not together at the Museum right now, there are still many opportunities to hear amazing books read by some awesome author and illustrators. I have listed a few of my favorites below for you to check out. Enjoy! 
---
PETER H. REYNOLDS: Reynolds is both an author and illustrator and his books are full of lessons of kindness, determination and love. Around noon on most days on his Facebook page, he reads from one of his books. Sometimes he even incorporates a fun little art activity. If you miss his live readings, they can all be found on his Facebook page. 
---
GRACE LIN: Lin's YouTube channel has videos of her reading from her books along with fun drawing lessons. I especially like the one where you learn to draw a chicken! She plans to keep updating this site on Tuesdays and Thursdays. For the slightly older kiddo in your household, check out her new venture, "Kids Ask Authors," in which Lin asks popular children's book authors questions submitted by a child.
---
MAC BARNETT: Sometimes you just need a chapter book read to you in 3- to 4-minute increments by a man wearing a full tuxedo, drinking a glass of milk, accompanied by his dog. Mac Barnett brings you just that in "Mac's Book Club Show." New chapters of the book Mac B. Kid-Spy go up daily at 5 p.m. Pacific time (2 p.m. Eastern). Look for past chapters on his Instagram page. 
---
MELINDA LONG: Ahoy book lovers! If you are a fan of pirates, be sure to check out Melinda Long's website for videos of her reading her pirate-themed books. She has also posted activities to accompany the stories with questions, writing prompts and craft ideas.  
---
OLIVER JEFFERS: Jeffers, illustrator of The Day the Crayons Quit and many other titles, is also an author and his books are wonderful! A few days a week he reads one of his books on his Instagram page. In addition, the stories may be found on his website here. 
---
KATE MESSNER: Not only does Messner have videos of her reading her fabulous books on her website, but she has also put together a wealth of resources for caregivers. I especially like her book The Brilliant Deep: Rebuilding the World's Coral Reefs. After reading the story, she recommends websites to look at for more information on this topic. 
---
TODD PARR: For your younger kiddos, I really like Parr's bright and bold illustration style. His YouTube channel is filled with videos of him reading aloud. His powerful tale, The Don't Worry Book is a great one to listen to as a family.
---
VASHTI HARRISON: While she is currently not offering readings of her books, Harrison has creative activities and worksheets on her Instagram page listed under "Quarantine Fun!" The activities are related to her Little Leaders, Little Dreamers and Little Legends books, which highlight influential Black men and women in United States history.   
---
JERRY PINKNEY: A dear friend of the Brandywine River Museum of Art, Pinkney has written and illustrated so many wonderful books and is even featured in our renowned collection of American art. I enjoy this clip of him reading an excerpt of a book he illustrated called I Want to Be, which was written by Thylias Moss. This poetic book talks about what you want to be when you grow up.