Curating a Collection: Make Your Own Museum at Home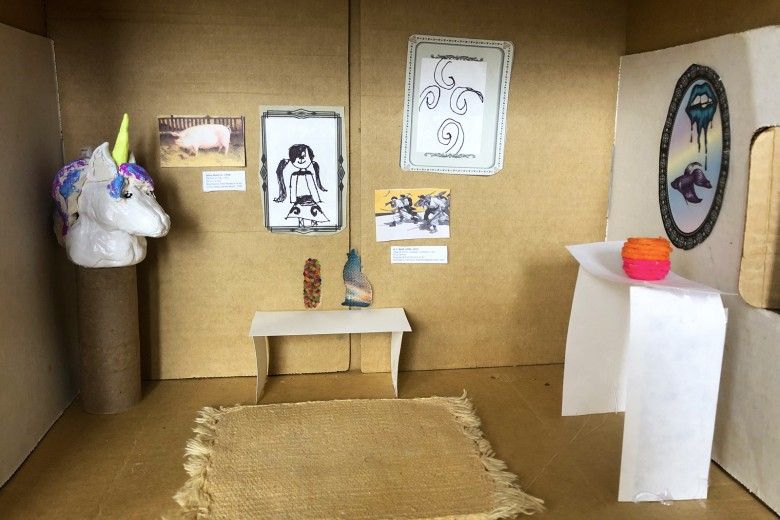 If you can't visit the Brandywine, you can build your own version at home with the kids! In the below article, the Brandywine's Laura Westmoreland, Associate Educator for Adult & Community Programs, discusses a fun "Make Your Own Museum" project she tried out with her kids and how you can replicate it at home with this printable version of artwork from the Brandywine's renowned collection. 
During this time of stay at home orders and social distancing, my online world has been brimming with amazing resources that my family has used to follow wherever our curiosities lead. This ability to dive deep into whatever we choose has been a bright spot in these otherwise challenging circumstances. We've spent time pursuing our interests—from cooking to ukulele lessons to knock-knock jokes—and my kids have enjoyed taking virtual field trips to just about anywhere they want, no longer bound by location or schedule. Offline they are exploring nature and collecting treasures from the outdoors. My kids are like most kids—they are natural collectors of things and knowledge, and they are constantly creating.  
"I know of nothing more inspiring than that of making discoveries for one's self." — George Washington Carver
These accumulations of facts, treasures and masterpieces can pile up, which is why my attention was piqued when I stumbled upon an inspiring article by Luci Creative that challenges children who are now at home 24/7 to become exhibit designers, following any of their personal interests. (Other museum-inspired ideas abound on the web, too, including a museum for gerbils and challenges to recreate famous works of art.) Whether children choose to showcase their own artwork, a collection of natural objects or even their "zoo" of stuffed animals, it gives them an opportunity to build, arrange and present things that are most special to them.  
My kids accepted the challenge and began to plan, sort and build. We discussed who might visit their new museums, and since they wanted everyone to see their exhibitions they opted to build theirs out of cardboard boxes with wheels on the bottom so they could travel easily.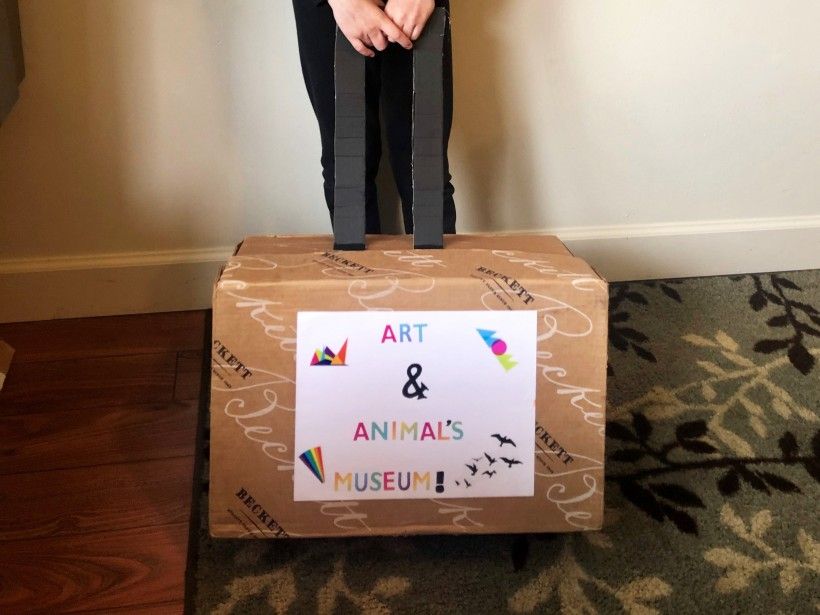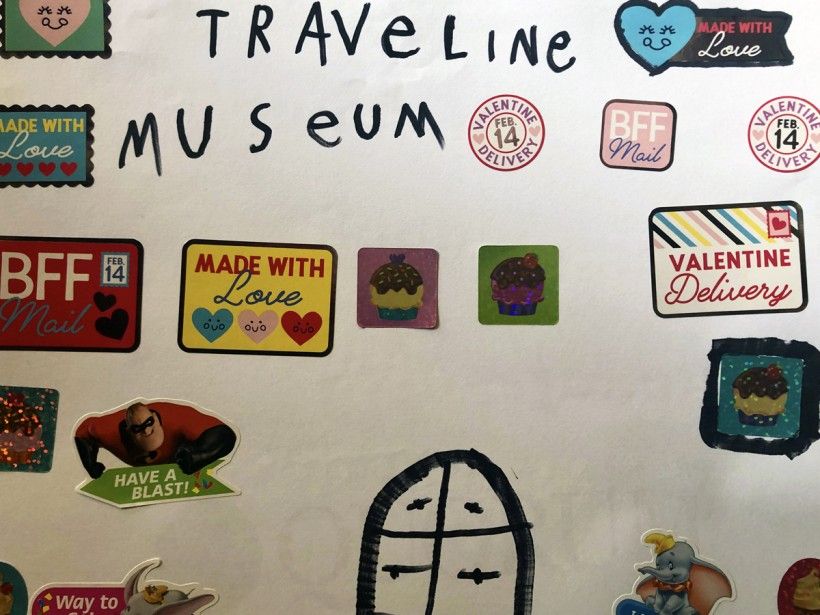 The kids' interests pulled them toward two of their favorite things: art and animals. We pulled out magazines and books and some of their favorite creatures so they could make selections for the natural history section of their museum.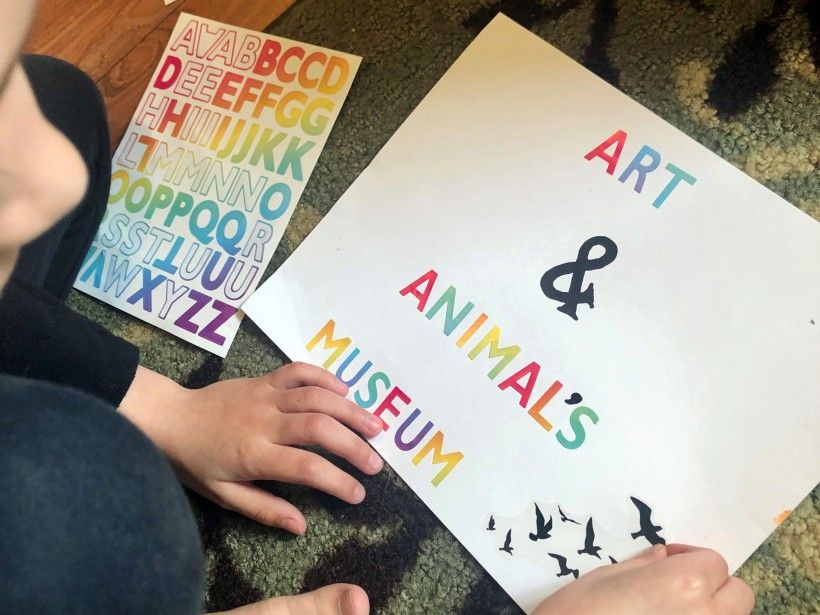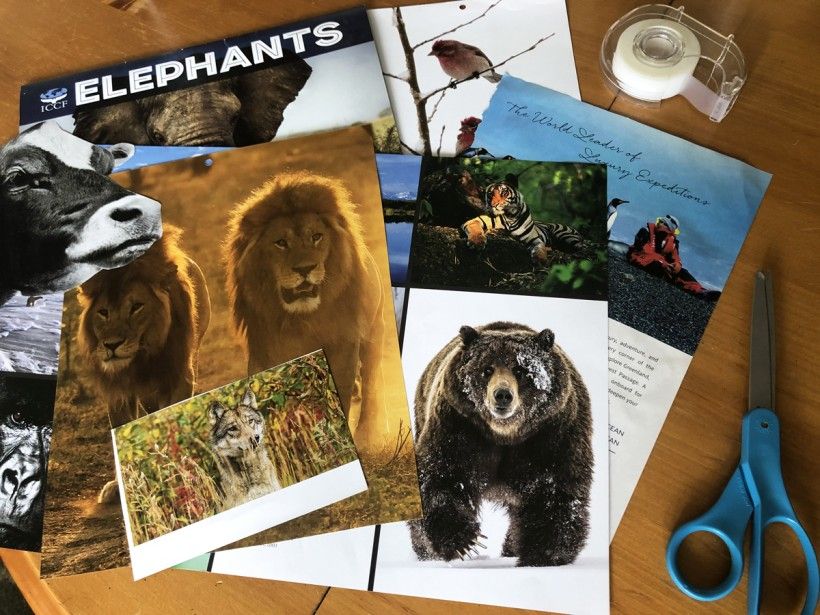 For the art wing of the museum, they chose to intersperse their own masterpieces with their favorites from the Brandywine's collection. Brandywine has created a wonderful resource to "loan" little curators some of their highlights for their own at-home exhibitions, so we printed a sheet and they carefully cut out a few works to add to their gallery.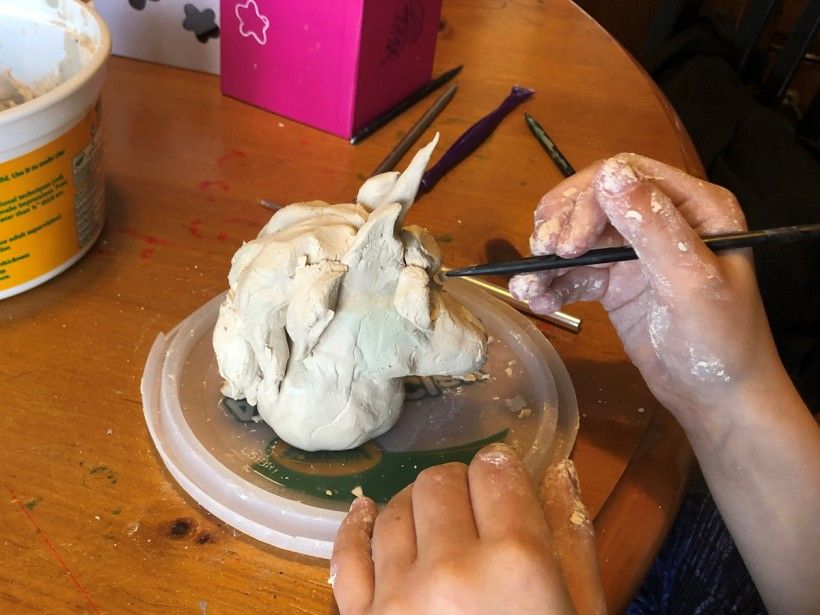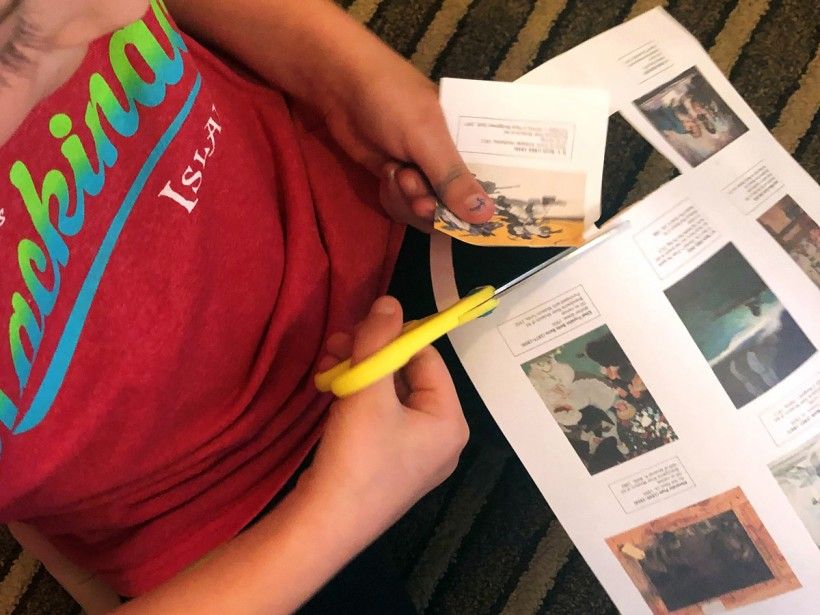 After creating and collecting all of our exhibit material, the kids chose how to display their content. They made fancy frames out of scrapbook paper and built pedestals out of cardboard and paper. Works were arranged thoughtfully, and seating areas were designed.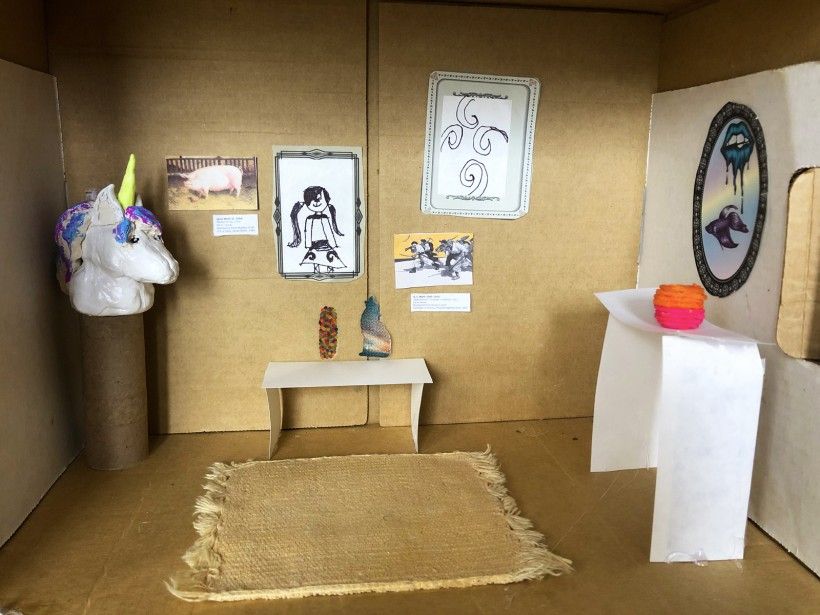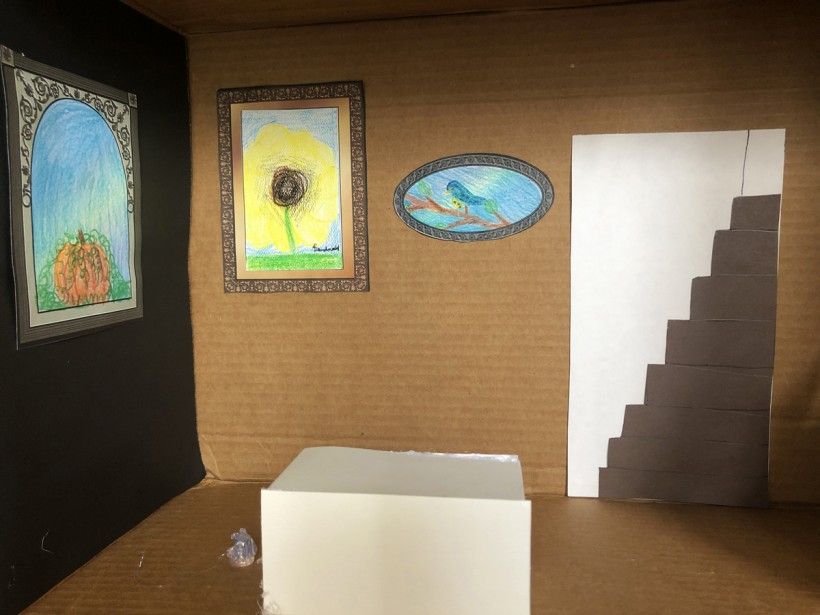 In the end, the kids were proud of their exhibitions and I was impressed with their self-directed learning and problem-solving. They were able to talk about why they included the objects they chose for their collection and had new ideas for future exhibitions. And of course, the opening reception was a blast!