Stamped Thank You Signs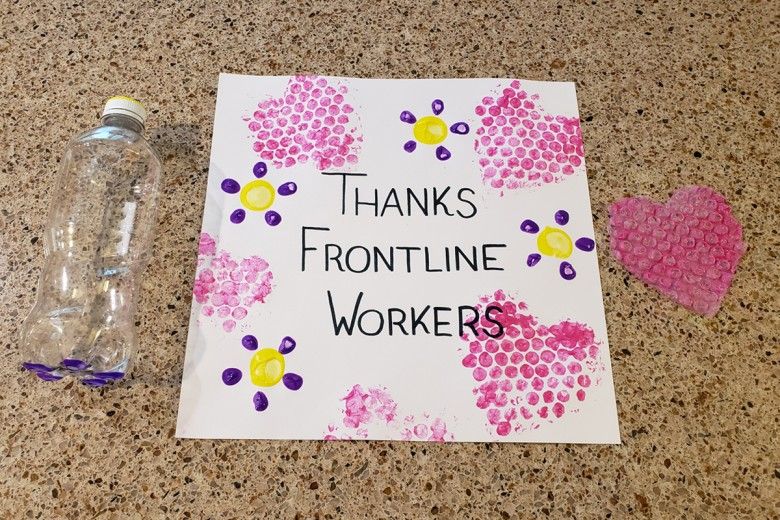 In the below activity, the Brandywine's Liesl Mahoney, Associate Educator for School & Family Programs, discusses a fun and creative activity the whole family can participate in to thank the many frontline workers in our communities. 
I really wanted to create signs to hang in my windows to show my thanks for those people in my community who are working to keep us safe and healthy. Since I also wanted these signs to be fun to create and bright to display, I decided to make them using homemade stamps. 
One of my favorite things to do with kids is stamping projects. Stamping is quick, easy, inexpensive and wields great results for all ages. A toddler can focus on fine motor skills and colors, while an older child can practice patterns and texture—and the end result of both projects will look great! 
When I decided to do this stamping project at home, I gave myself the rule that I could not purchase anything for it—everything I used was found around my house. Once you start looking for things that would make a great stamp, you will find that the possibilities are endless. 
---
Supplies needed: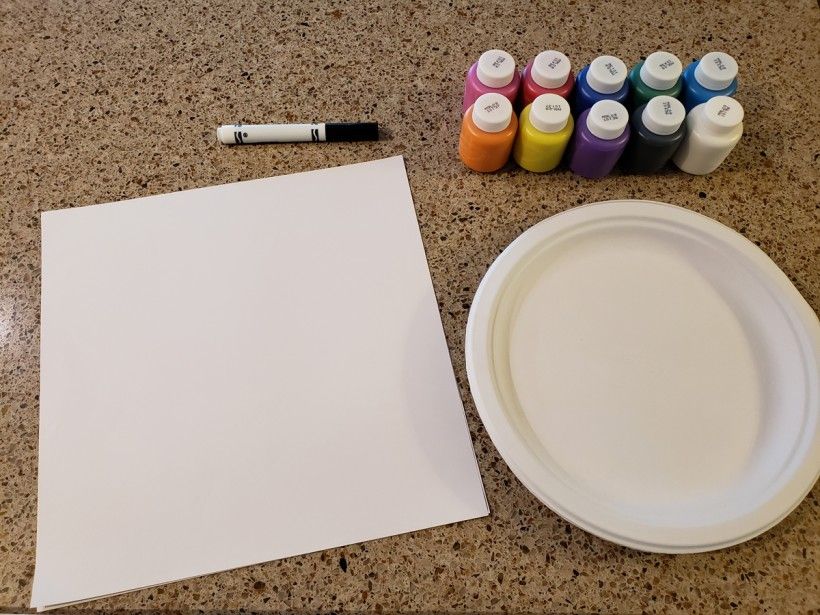 Paper (I used 12 x 12 white paper)
Markers 
Paint (I used washable paint to make clean up easier)
Household items to use as stamps 
---
TEACHERS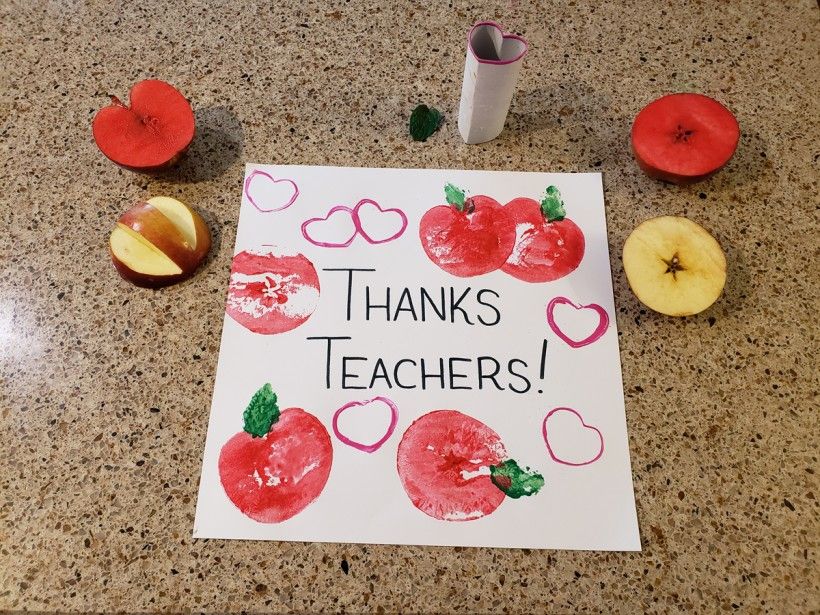 For this sign I used apples that I cut two different ways to achieve two different looks. To make the stamp easier to use, I also cut parts of the apple away to form a grip. I made leaves using a mint leaf from my garden and I pinched a toilet paper roll to form a heart stamp.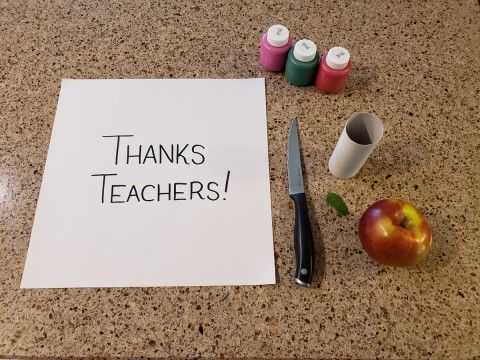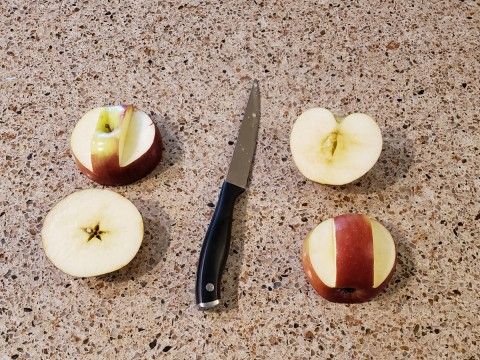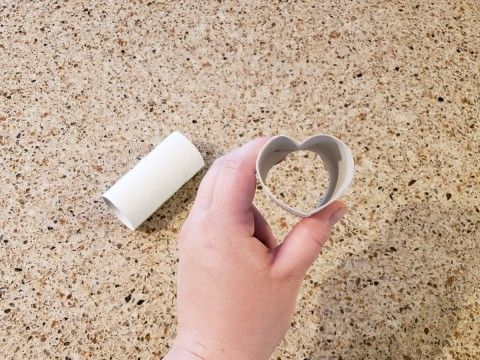 ---
GROCERY CLERKS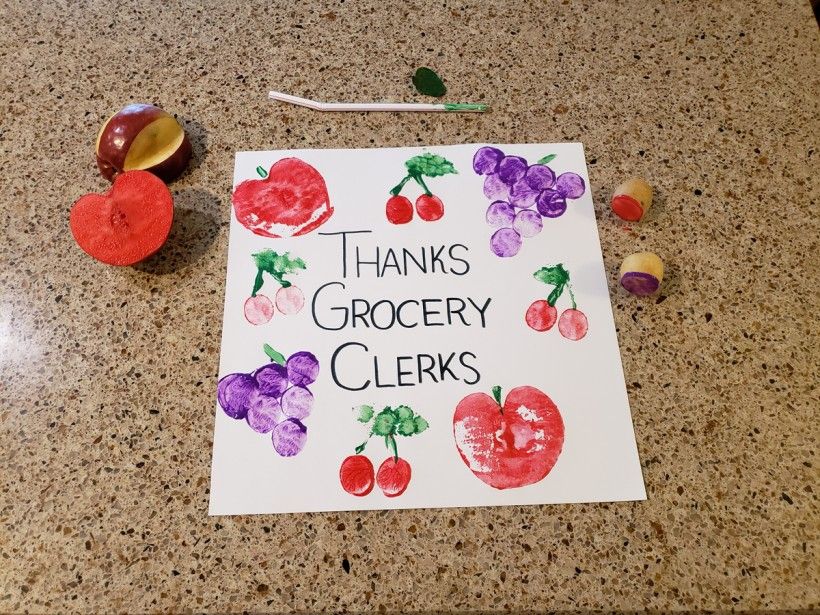 This food-themed sign was made using apples to create the apple prints. I also used old fingerling potatoes that I cut in half to make the grape and cherry prints. A straw worked well to make the stems to the fruits and a mint leaf was used for the leaves.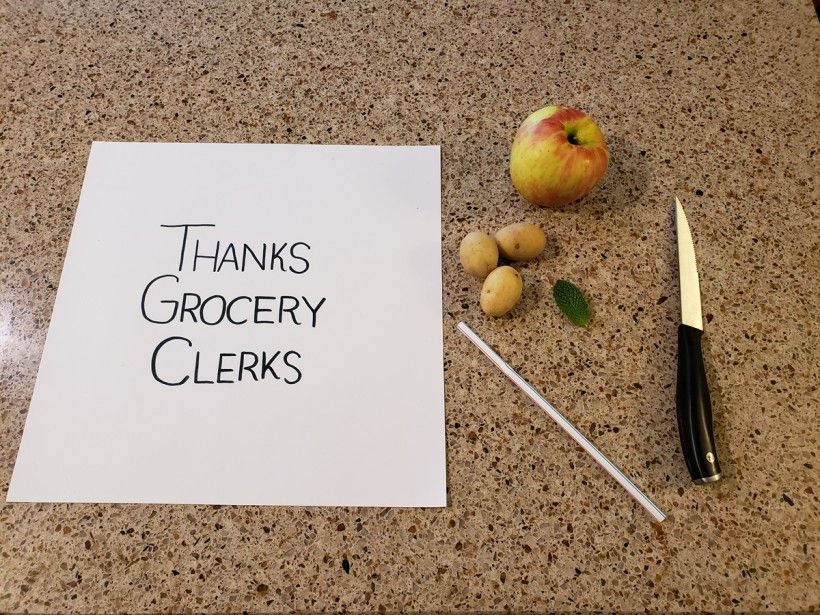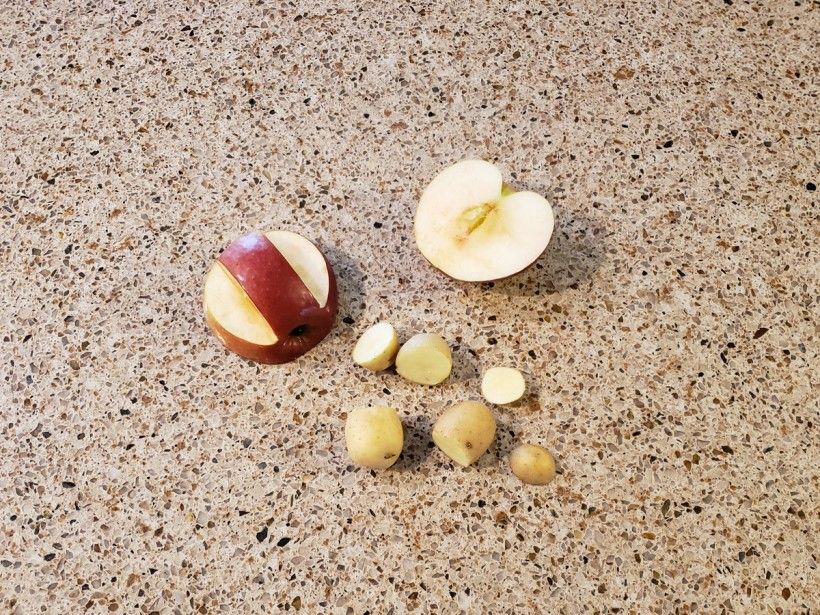 ---
DELIVERY DRIVERS
By far the most fun sign to make was this one! I literally "drove" a small car through paint and then drove it all over the paper to leave tire tracks! 
---
FRONTLINE WORKERS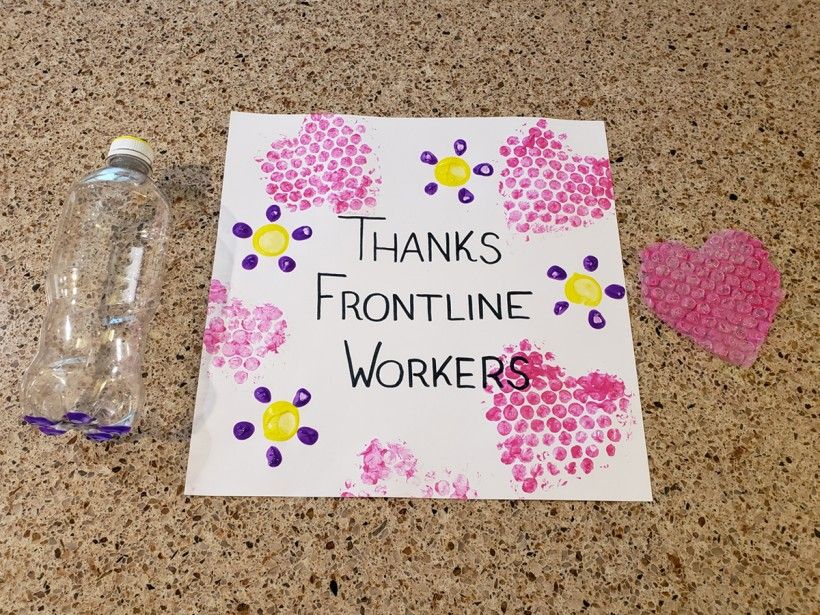 The bottom of a plastic water bottle worked well to make flowers for this sign. Then I flipped it over and used the cap to make the center of the flower. I cut bubble wrap into a heart shape to make large pink hearts.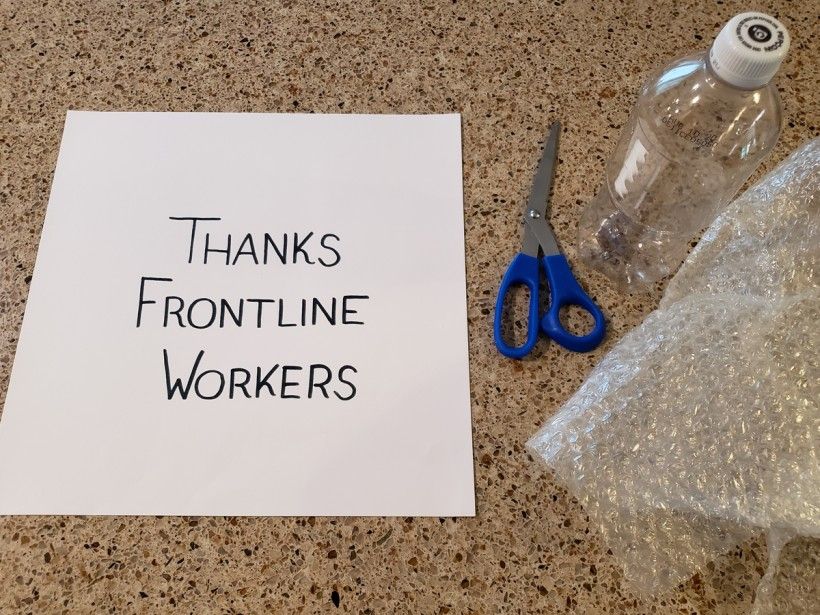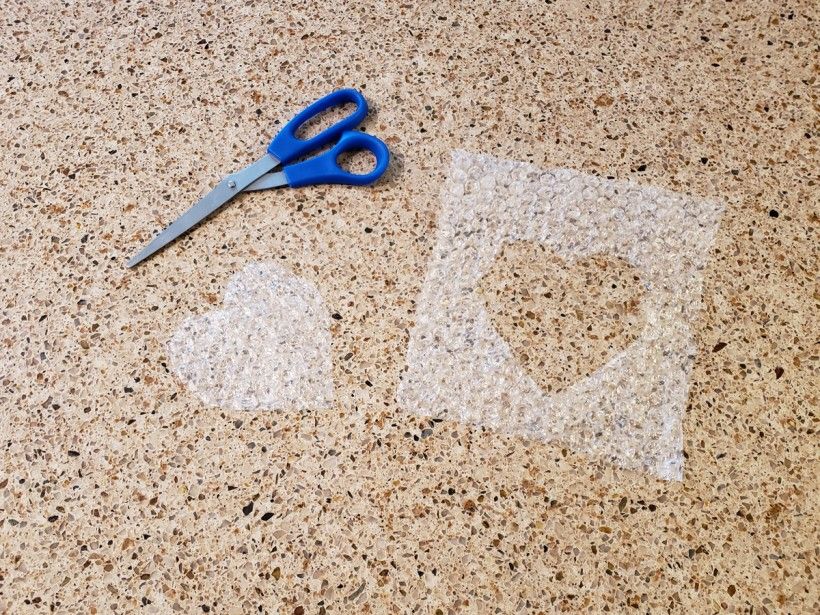 ---
THANK YOU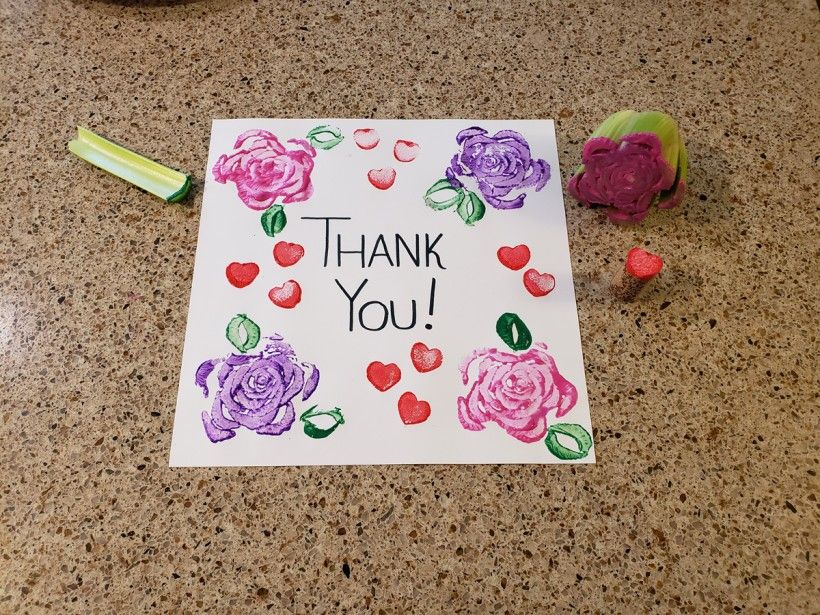 I found a heart foam sticker and attached this to a cork to make a handle for the stamp. I also cut off the bottom of a bunch of celery to make the large flowers. The leaves were made using the end of a stalk of celery.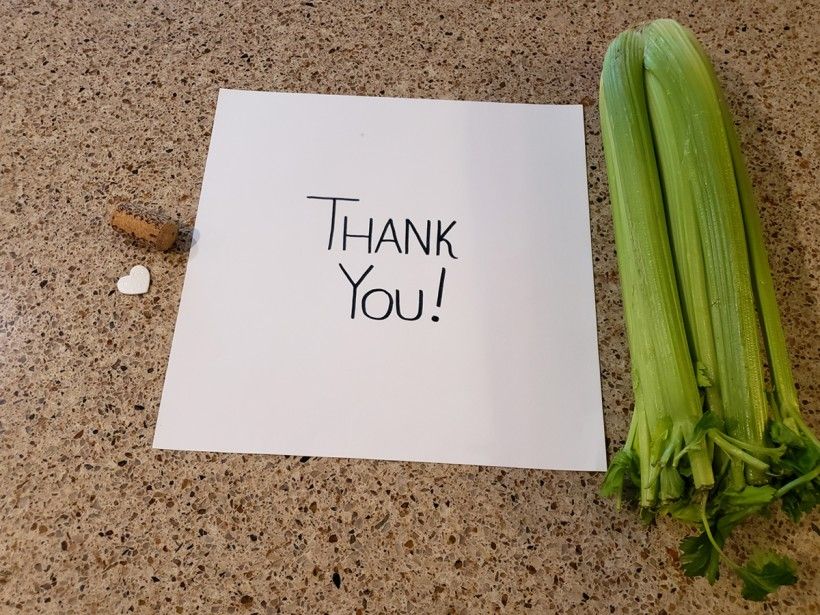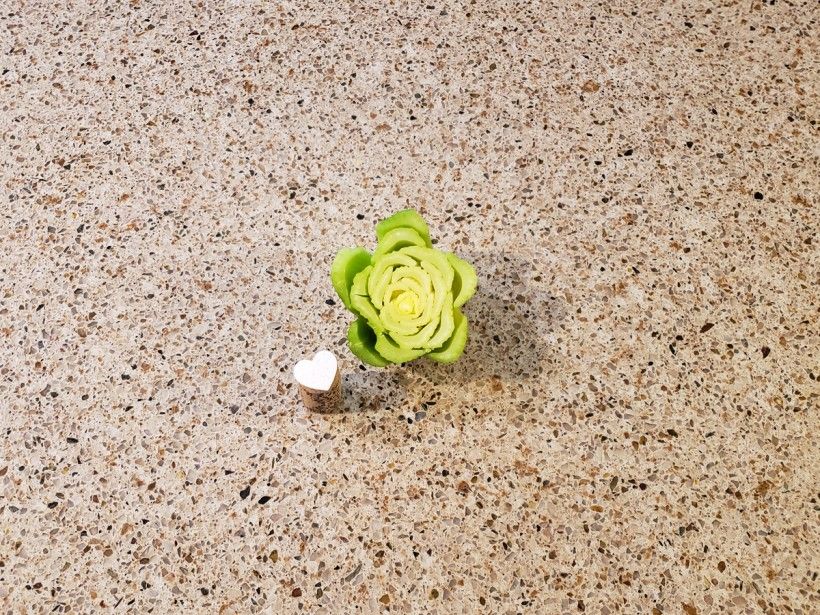 ---
The Finished Product
Once finished, be sure to put up your signs in your front windows to show your appreciation to our frontline workers!