Sensory-Friendly Access Hour: Brandywine Railroad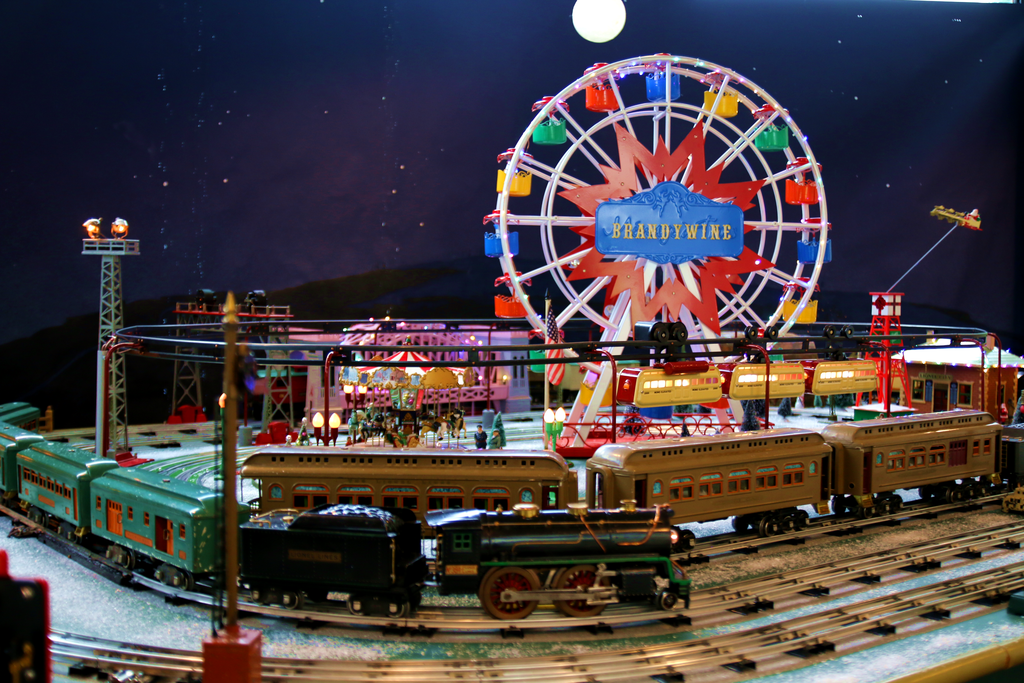 Individuals on the autism spectrum or with sensory processing disorder and their families are invited to join us for after-hours access to the Museum's Brandywine Railroad, a holiday favorite featuring O-gauge model trains running on a thousand feet of track. Also on view is Ann Wyeth McCoy's dollhouse, which features six rooms filled with three-dozen dolls and hundreds of miniature objects that will delight visitors of all ages. 
Created in conjunction with local families and occupational therapists, this inclusive and accessible program strives to provide a welcoming experience through offering: 
Pre-visit social stories 
Reduced crowding and noise 
On-hand support of skilled and friendly volunteers  
Fidgets and noise-cancelling headphones  
This program welcomes participants of all ages and their families (siblings welcome!). To ensure the safety of visitors, this year's program will have a limited capacity and timed admission. Exhibits will allow for a socially distanced experience and interactive components will be operated by hands-free foot pedals. Masks are required for all attendees over the age of two. Learn more about how Brandywine is keeping visitors safe.
The event is scheduled from 4:30-6:00 p.m., with three half-hour timeslots to spread out the number of people in the galleries.**
Choose your timeslot: 
---
*Registration is required to help manage strict capacity limits. However, if cost is a barrier for your family's participation, please contact Laura Westmoreland at [email protected] for complimentary admission. 
**Timeslots are flexible, but the event will end promptly at 6:00 p.m. 
This program is also offered on Friday, December 18
---
Brandywine welcomes neurodiverse visitors and their families by offering a variety of accessible programs throughout the year and through hosting a volunteer advisory committee to help develop programs. Learn more
Brandywine's sensory-friendly programs are made possible through the generous support of Jan Siglin and  CCRES.