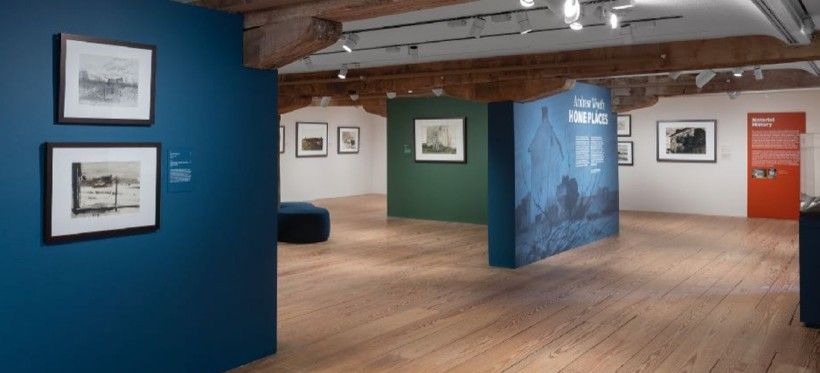 Selections from the Andrew & Betsy Wyeth Collection are continuously on view in temporary thematic exhibitions curated by the specialist staff of the Wyeth Study Center, both at the Brandywine and Farnsworth. Current or recent projects include:
Abstract Flash: Unseen Andrew Wyeth (Part I, Brandywine)
Andrew Wyeth: Home Places (Brandywine)
Edward Hopper and Andrew Wyeth: Rockland, Maine (Farnsworth)
Andrew Wyeth: Islands in Maine (Farnsworth)
Many of these projects are accompanied by illustrated catalogues. For more information, please see the relevant exhibitions pages of each institution. Collaborating on traveling Wyeth projects to other museums nationally and internationally is a high priority and inquiries are welcomed to [email protected].
---