Celebrate Earth Science Week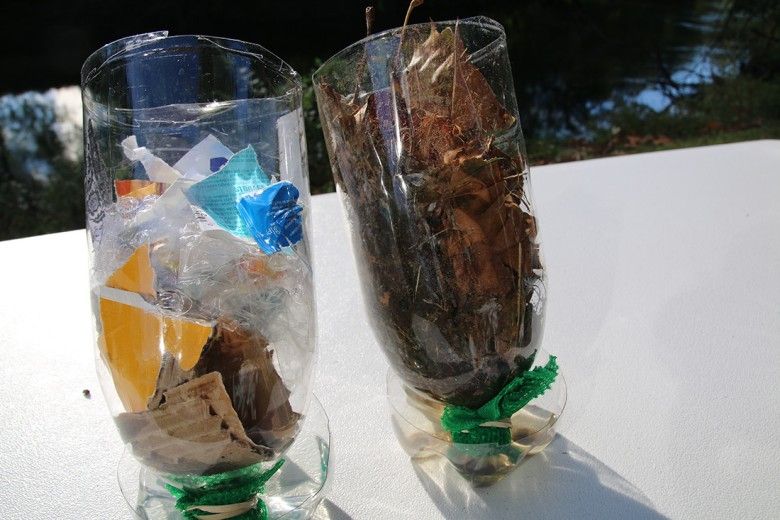 This year October 9 – 15 will be a very special week for many scientists around the globe. Earth Science Week, founded by the American Geosciences Institute, is a week to celebrate, educate, and learn more about our amazing planet and encourage responsible stewarship. According to their website:
This year's Earth Science Week will be held from October 9-15, 2016 and will celebrate the theme 'Our Shared Geoheritage.' Geoheritage is the collection of natural wonders, landforms, and resources that have formed over eons and come to this generation to manage, use, and conserve effectively. 
Here at the Brandywine Conservancy stewardship is the foundation of so much of the work we do so we thought we'd get involved in Earth Science Week by performing an experiment. We chose this experiment from the Earth Science Week website because it was a wonderful small-scale example of why it is so important to plant trees and protect open space because they have such a profound impact our drinking water. Clean water is at the heart of our mission here at the Conservancy and it is one of the greatest natural resources in our community.
This family-friendly experiment called Water Filtration welcomes the person or group performing the experiment to create a water filter using three layers of any material and then explain why those materials were used. The person performing the experiment would then pour water "polluted" with soap and salt through the filter, or in our case filters, to see which one removed more of the pollutants. 
To show the different ability to filter our water that human made materials have versus natural materials, we created two different filters. We performed the experiment right on the banks of the Brandywine River where we collected the natural materials we used so we could see just how they are cleaning drinking water for the families in the Brandywine Valley.
One filter included a layer of plastic-coated paper (like food labels), cardboard, and plastic bags. The second filter included soil, grasses and sticks, and leaves taken directly from the riverbank of the Brandywine River on our campus.
We poured the water though the filters and our results were clear immediately.
The water poured through the first filter, with human made materials, went through in seconds. There was almost no time for anything in the water to be removed or filtered out.
The water poured through the second filter, with naturally occurring materials, went through at a much slower rate (in fact, after ten minutes some of it still hadn't made its way out).
Per the instructions, we shook each cup of water to see how many soap bubbles were created, indicating how much soap was still in the water or how much "pollution" had been removed. While it picked up some of the soil, the water from the second filter of natural materials had remarkably less soap after the ten minute filtration period. Though we didn't have the electricity outside to heat the water to measure salinity, or salt content, we hypothesize that there was also less salt in the water from the second filter.
This experiment mimics what happens when we protect open space and make planting and protecting trees a priority. The environment can do the work it was designed to do and provide cleaner, healthier water for people, animals, plants and insects.
Years ago, forests covered 75 to 90 percent of our local watershed, the Brandywine-Christina Watershed, serving as a natural water purifier and providing biological diversity. Today, forested land covers only 28 percent of the area. As approximately half a million people get their drinking water from the Brandywine, reforestation is one of our major initiatives. If you can plant a tree, you can help.
One way to get started – you and your family can join us for our upcoming tree planting on Saturday, November 5. The Brandywine Conservancy staff has carefully chosen a location where the trees will make a huge impact and we hope you can join us!
For more information about the planting or to sign up please contact Meredith Mayer at 610.388.8351 or email mmayer@brandywine.org.