Preying on Invasive Mantis Egg Masses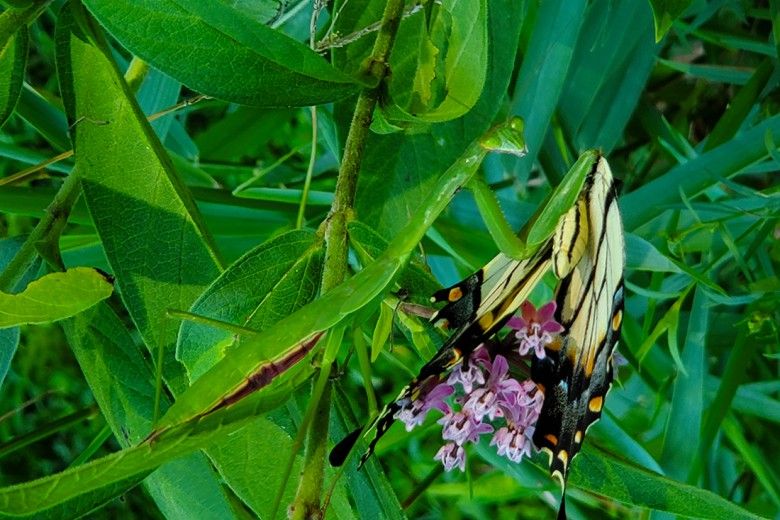 March can be a challenging month for gardeners in the mid-Atlantic region.  Spring is in the air, but wet soils and frost warnings make it a tricky time to complete many of the spring gardening tasks we are eager to check off our lists. One thing that can be done in March (and all throughout the winter, in fact) is searching for and destroying the invasive praying mantis egg masses, called oothecae.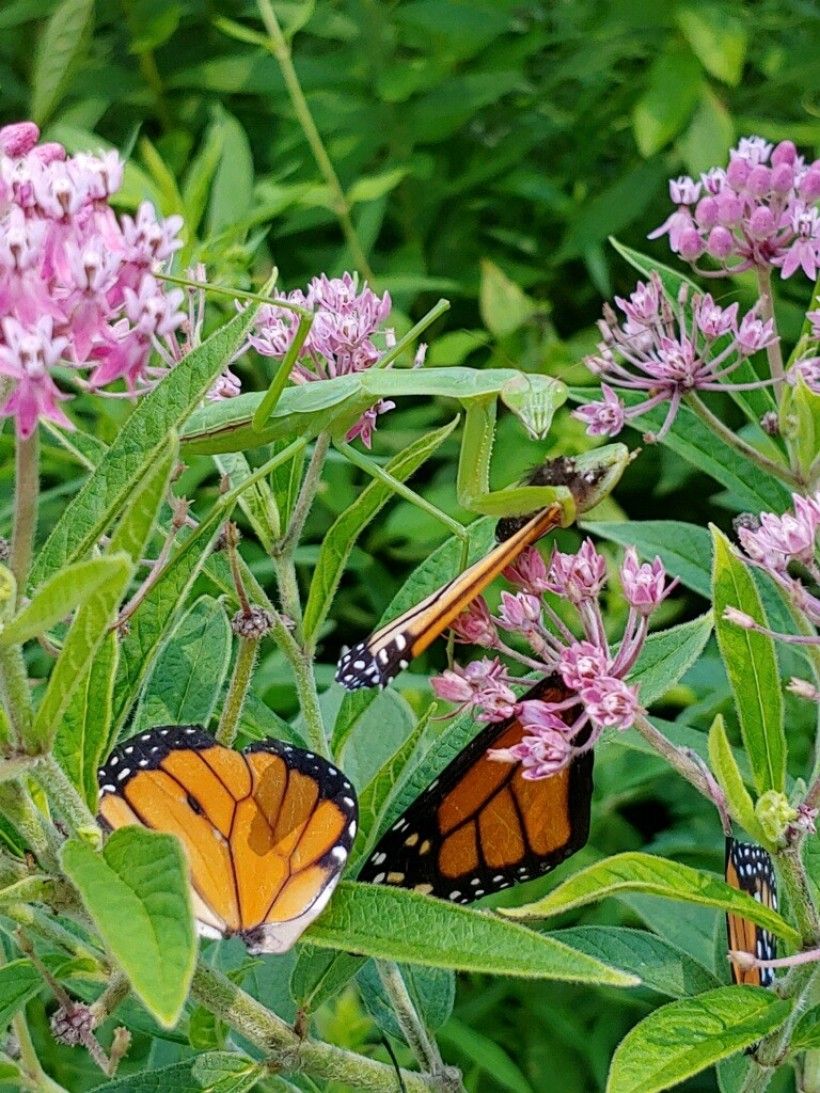 The mid-Atlantic region has only one native mantid species, the Carolina praying mantis (Stagmomantis carolina).  Unfortunately, the native mantis is in decline because of competition with non-native mantid species, the Chinese mantis (Tenodera sinensis), Narrow-winged mantis (Tenodera angustipennis) and European mantis (Mantis religiosa). You can check out our blog post to learn more about these invasive mantids, why they are a threat, and how to correctly identify them and their oothecae. 
Many gardeners feel that all praying mantids are beneficial, since their voracious appetites allow them to consume many insects that gardeners consider pests.  However, as a biological control, invasive mantids have low value in pest management. They are generalists, meaning that they do not discriminate in their meals. Since the mantids hunt around flowering plants in late summer and fall, they end up eating many beneficial pollinators such as honeybees and native bees and butterflies. They also eat the smaller native Carolina mantis, small reptiles and amphibians, and even hummingbirds! 
Identification
Before you start hunting for invasive mantid oothecae, it is important to be able to distinguish between the native Carolina mantis oothecae and the invasive mantid oothecae.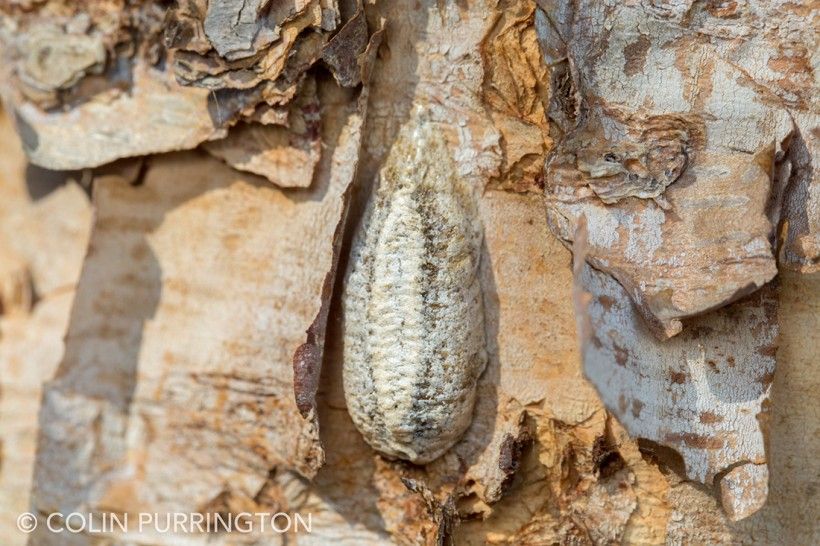 Carolina Mantis (Stagmomantis carolina)
Carolina mantid oothecae are relatively smooth and teardrop-shaped with a lightly-colored central section.
---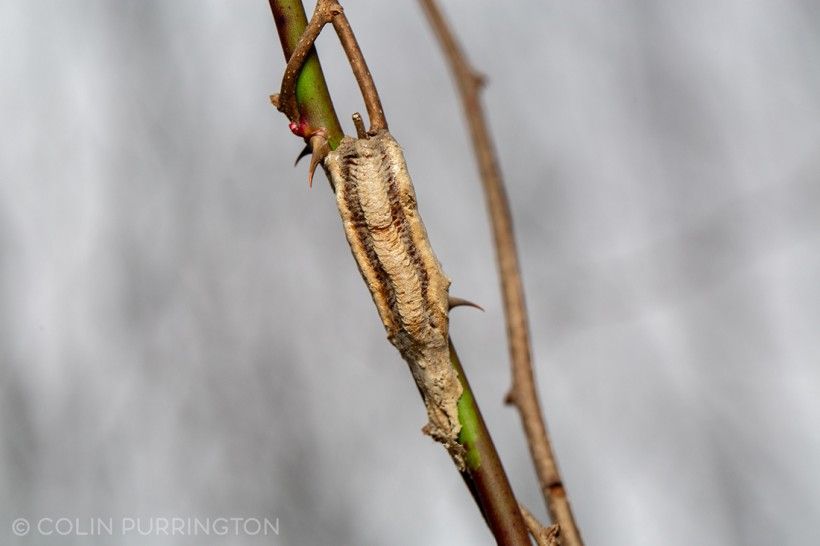 Narrow-winged Mantis (Tenodera angustipennis)
Narrow-winged mantid oothecae are elongate with dark stripes on either side of the center.
---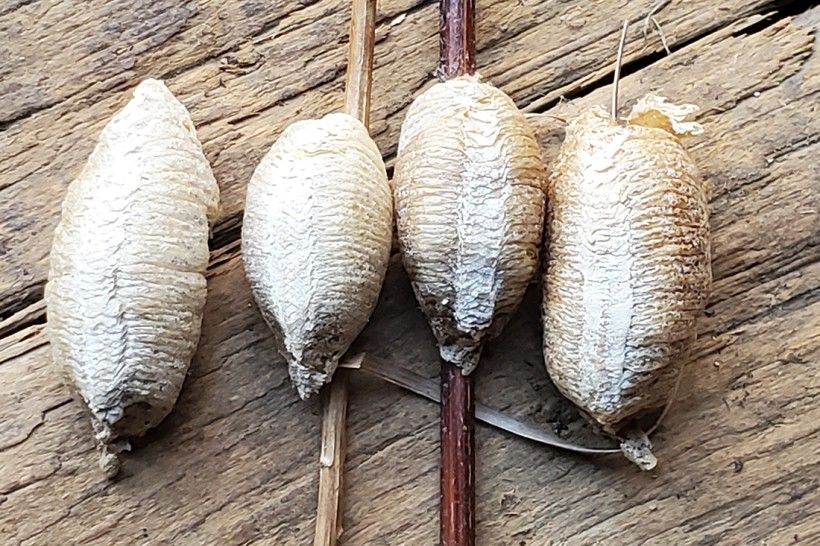 European mantis (Mantis religiosa)
European mantid oothecae are similar to Carolina mantid oothecae, although they tend to be more monotone. 
---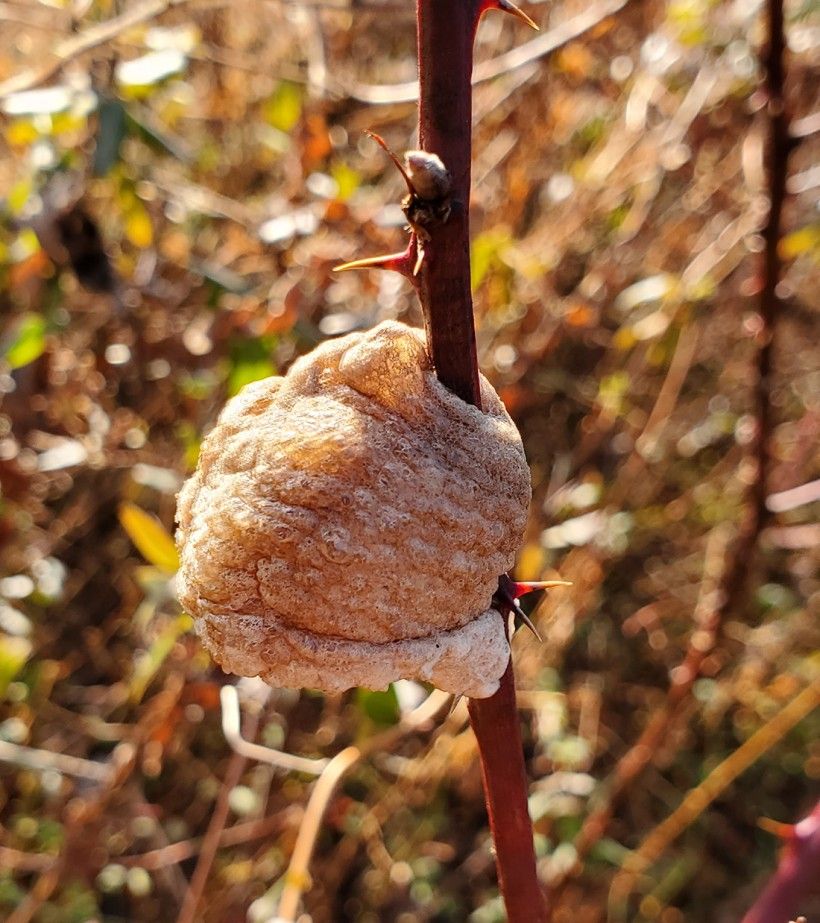 Chinese mantis (Tenodera sinensis)
Chinese mantis oothecae are round, roughly textured, and uniformly tan in color.
---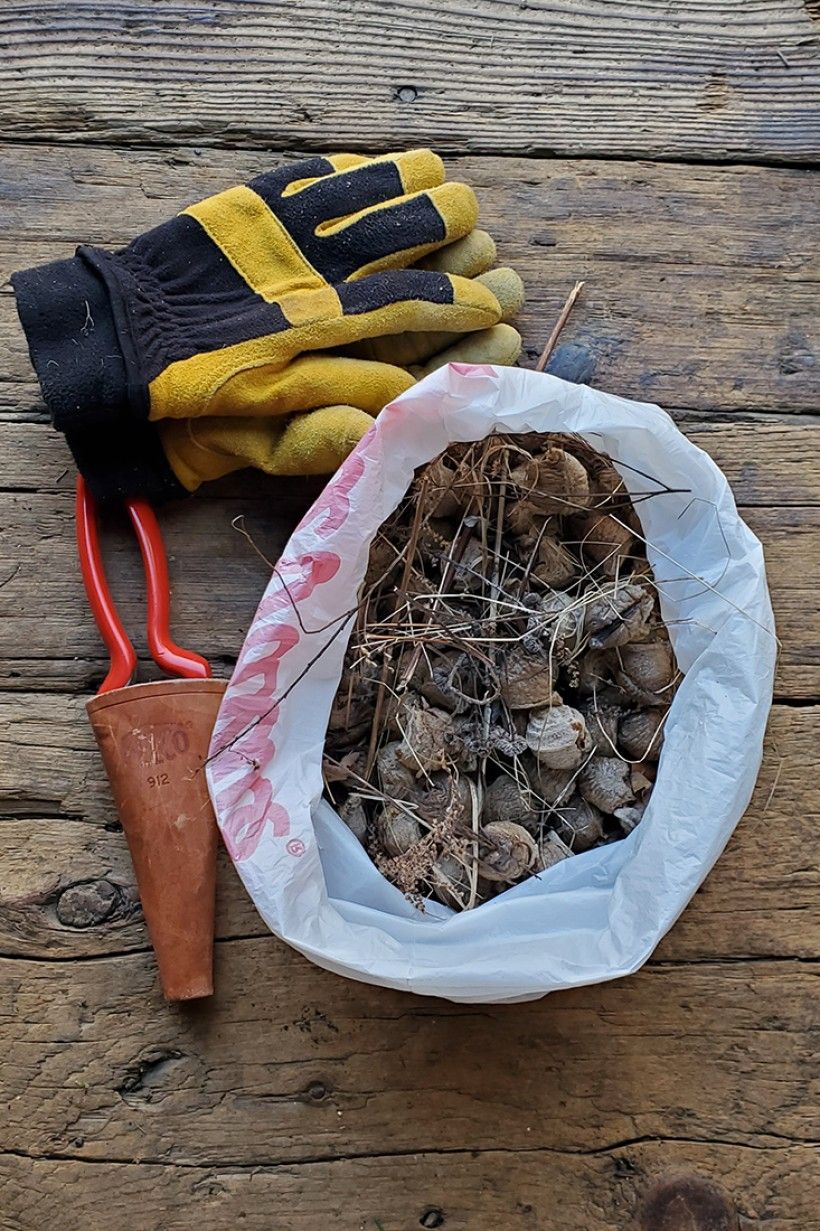 Control
Chinese mantis oothecae are the most distinct of the invasive mantis oothecae. They are also the most common in our region. If you are unsure about your skills in identifying the difference between the Carolina oothecae and the narrow-winged and European oothecae, it would be wise to focus on searching for and destroying the Chinese mantis oothecae. You can also get help with identification by posting photos to iNaturalist, a free online community where you can share observations and connect with experts who can correctly identify the photos you share.
Armed with the knowledge of the problem of invasive mantid species and the ability to identify the various oothecae, all you need is a bag and some pruning shears to help maintain the delicate balance of our native ecosystem and protect our sensitive native pollinator and honeybee populations. 
Once you collect the oothecae, the only thing left to do is destroy them. This can be accomplished by crushing them, submerging them in water, freezing them for a week, or feeding them to chickens, pet reptiles, tarantulas or fish. 
Sources:
---
Header Image:
A Chinese mantis (Tenodera sinensis) consuming an Eastern Tiger Swallowtail (Papilio glaucus). Photo by Kevin Fryberger, Brandywine Conservancy.