Winter Sleeps: Bees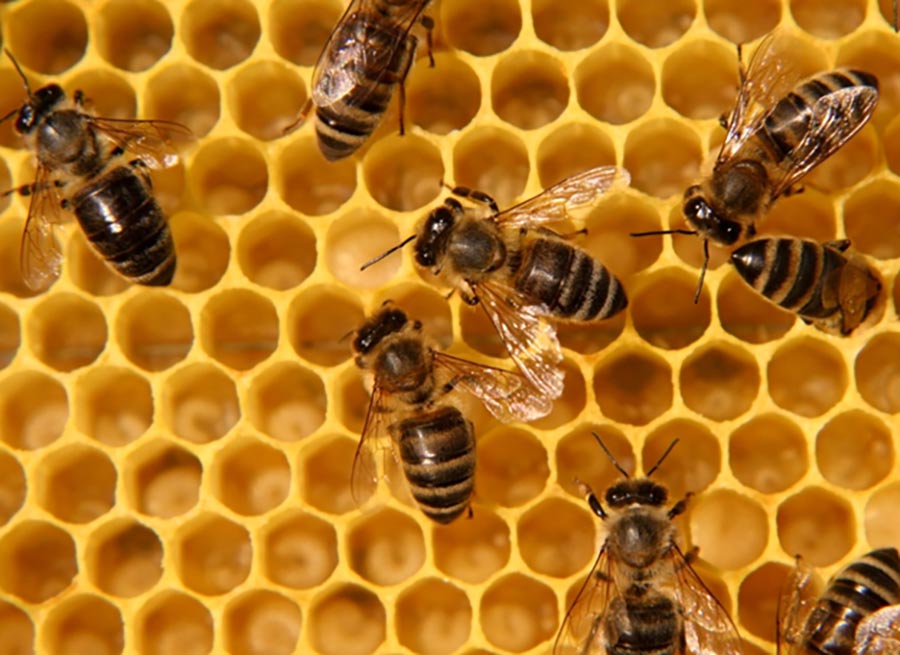 Honeybees and our native bees have different methods for surviving winter, from shivering to generate heat in a colony to chillin' in hollow plant stems. Pennsylvania Master Naturalist and apiarist, Nancy Thorne, will share her knowledge of how bees make it through our winters and why it's important to not cleanup your landscape in the fall.
This is the second of our five-part "Winter Sleeps" virtual series. View the other events below.
Winter Sleeps Series
---
This is a "Pay What You Wish" presentation with donations benefiting Penguin Court and its education/outreach programs. Thank you for considering a donation!
The Zoom link to access this program will be automatically sent to the email address used during registration. Please double-check your spam/junk folder if you do not receive the confirmation email. Please note that these programs will be recorded. If your schedule changes or if you encounter any difficulties in registering or accessing the Zoom link after registering, please email [email protected].