The Brandywine Conservancy acted as the lead planning consultant to update Malvern Borough's Comprehensive Plan in 2022. This critical document provides a vision for the future that will help guide the growth and preservation of the Borough over the next 10-20 years. As a blueprint for the future, the Plan outlines key values, goals and recommendations for land use, natural and recreational resources, open space and land preservation, historic resources, transportation, community facilities and services, and urban revitalization.
Additionally, this plan includes a Community Climate Profile and introduces climate resiliency goals throughout the plan to help prepare the township for increased extreme weather events which could impact this urban community.
This Comprehensive Plan Update is one of the first developed by the Brandywine Conservancy that incorporates elements of our new climate resiliency work, assisting municipalities in adapting to and mitigating the impacts of climate change in their communities.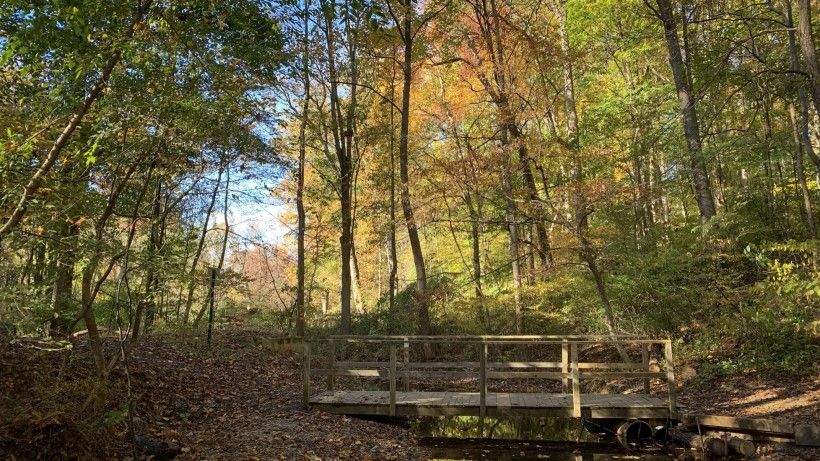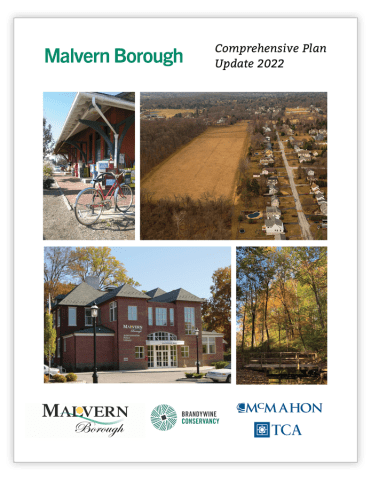 Tom Comitta Associates and McMahon Associates acted as sub-consultants on this project to assist with the planning topics of urban revitalization and transportation. The Chester County Planning Commission (CCPC) provided funding toward the Comprehensive Plan Update, as well as guidance and oversight through a representative on the project Task Force. The Plan was informed and guided by a Task Force approved by Borough Council that included representatives from several municipal committees and commissions, active Borough citizens, and representatives from the Malvern Business and Professional Association. Public input into the Plan was captured through a community visioning session and a community survey that was sent to all Borough residents.
The update to the Comprehensive Plan was partially funded by a Chester County Planning Commission's Vision Partnership Program Grant (awarded to Malvern Borough).  The Vision Partnership Programs grants are offered to municipalities to help implement the goals of Landscapes3, the County's Comprehensive Plan.
---
Header image courtesy Durstan Saylor.