Five Big Reasons to Shop Small This Weekend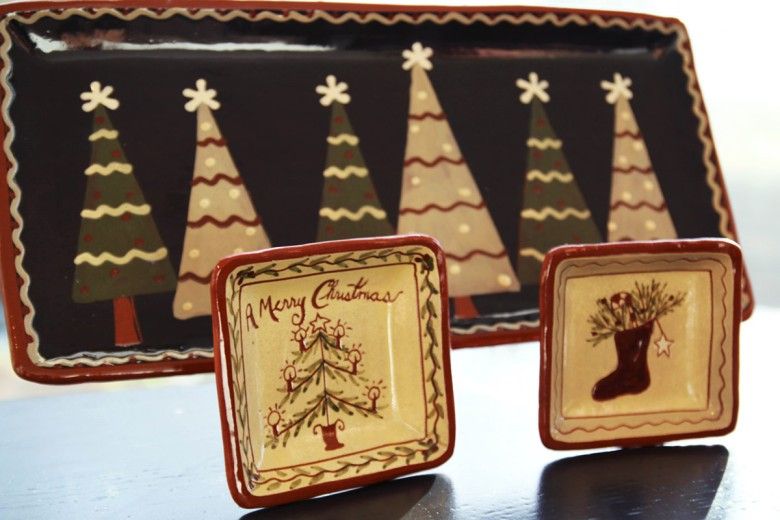 This coming weekend, as you kick off the holiday season with family and friends, you'll be hearing a lot about November 26 – Small Business Saturday. Created in 2010 to put a focus on small businesses and all they have to offer, it has grown into a celebration of what makes communities special. From enticing local restaurants to one-of-a-kind clothing boutiques, buying local is a way to support the businesses that have given character, charm, and stability to Chadds Ford, making it a special place to visit and live.
This year we are featuring a handful of the fun and unique gifts made by local artists, farmers, potters and jewelers who we have partnered with here at the Brandywine River Museum of Art Shop. These local makers are keeping up a long tradition of talented artisans who look to the beauty of the Brandywine Valley for inspiration and we are proud to partner with each of them this Christmas season!
Red Oak Pottery
Pictured above, this genuine earthenware pottery, handmade by artist Pamela Armbrust, is a beautiful way to dress your table for the season. Each piece is a warm reminder of how much we love opening our homes this time of year to welcome in our family and friends.  
---
Pure Local Honey
We're excited to announce that the Brandywine Conservancy has partnered with Two Gander Farm to create this all-natural honey! Our signature honey is harvested from land owned and preserved by the Conservancy that is a model of sustainable agriculture and natural resource protection and is being offered for the very first time this year. Pictured here with one of our pollinator note cards, the pair makes a wonderful gift for the chef, tea drinker, or localvore on your list.
---
Salon prints by artist Peter Sculthorpe
Vast landscapes and domestic farms that capture the beauty of the Chadds Ford area are reproduced in fine giclée prints on archival paper—a lovely way to capture the most glorious moments of the season.
---
Murano glass jewelry
A sophisticated gift, or a wonderful treat for yourself, these Italian-style quality necklaces and matching earrings are handmade with Murano glass elements in this modern and easy to wear collection. Perfect for making a stunning entrance at any holiday party or inspiring a gorgeous smile Christmas morning.
---
Endpapers, Treasure Island mug
Inspired by the ever-popular illustration for Treasure Island by N.C. Wyeth, this ceramic mug holds 11 oz. of your favorite beverage and makes a great gift for the art aficionado, N.C. Wyeth enthusiast, or coffee drinker in your life—a great gift to give or get for someone with the heart of a pirate.
We hope you'll join us this weekend for these and other gifts that reflect the best of the Brandywine Valley as we celebrate Small Business Saturday at the Brandywine River Museum of Art Shop!