The Legacy of the Brandywine Valley: Young Artists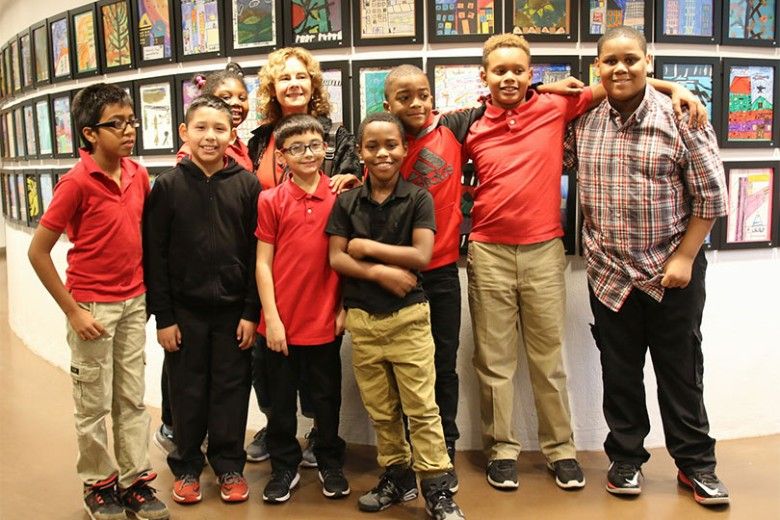 Walking through the galleries of the Brandywine River Museum of Art, you are surrounded by the work of iconic artists past and present, but did you know that we also display the art of artists of the future? Multiple times a year, Brandywine staff and local schools or art organizations collaborate in a program called Imagine Brandywine.
After taking a docent-led tour of the collection, the selected school's students take what they have learned at the museum and apply it to topics being discussed in the classroom. Topics include works highlighted in the collection, the organization's mission, or ideas that will be present in an upcoming special exhibition.
While in their classroom, teachers and their students work together to create their own work inspired by the techniques, subjects, or styles that they learned about in the museum. These projects have ranged from local landscapes, working with mixed media, and creative photography skills to name a few.
After the students complete their masterpieces, Brandywine River Museum of Art staff prepares the art to be shown in the museum in a special exhibition on display on the ground floor. Not only do the students now get to say that they are museum exhibited artists, but also get to share their experience with their families during a special exhibition opening. Imagine Brandywine is one of the many ways that we encourage students and young visitors to explore the Brandywine's collection through hands-on programs.
This Tuesday you have the chance to be a hero.  November 29, Giving Tuesday, you have the opportunity to support programs like Imagine Brandywine that enrich children's art education and recognize the incredible potential of these artists of tomorrow. We hope you'll join us!
---
For more information about bringing students to the museum, or for a list of upcoming children and family programs visit: www.brandywine.org/museum