Still a Teacher – Howard Pyle in Educational Curriculums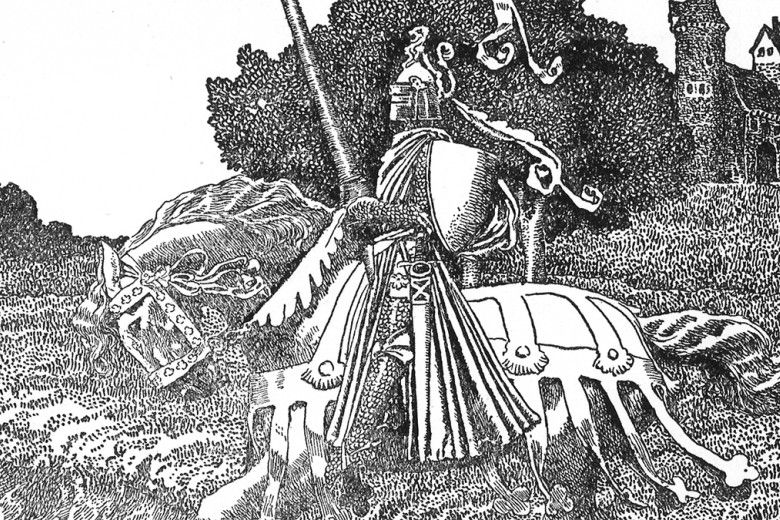 Among the more unusual items found in the Paul Preston Davis Howard Pyle Research Collection in the Brandywine's Research Center are texts and publications that reveal the ways in which Howard Pyle's books were used in American homeschooling in the 1980s through the early 2000s. Most of these materials are Christian in nature, much in keeping with the character of Pyle himself.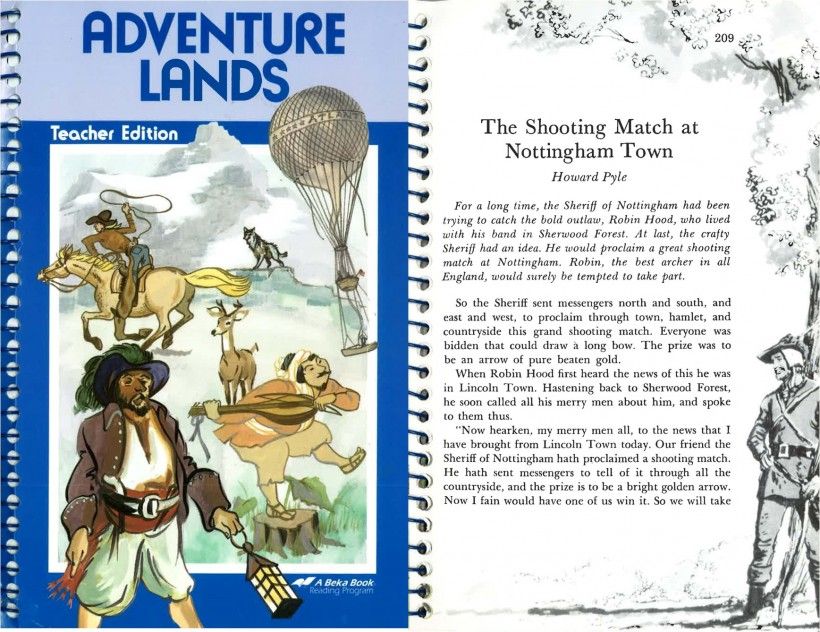 Though known primarily as a writer and illustrator of secular works relating to pirates, Arthurian legend and American history, Howard Pyle was also a deeply spiritual man who followed the teachings of Emanuel Swedenborg (1668-1172)—a mystic of Lutheran background who claimed he brought forth divine revelation to reform the Christian church through communion with angels and demons.
Pyle was introduced to Swedenborgianism by his mother, writer and translator Margaret (Churchman) Pyle, who joined the Church of the Holy City of the New Jerusalem in Wilmington, Delaware, in the 1850s. The family was subsequently "read out" of the Quaker church to which they had originally belonged. Howard Pyle's beliefs later formed the basis of his 1903 novel Rejected of Men, which tells the story of the Second Coming of Jesus Christ in the modern age.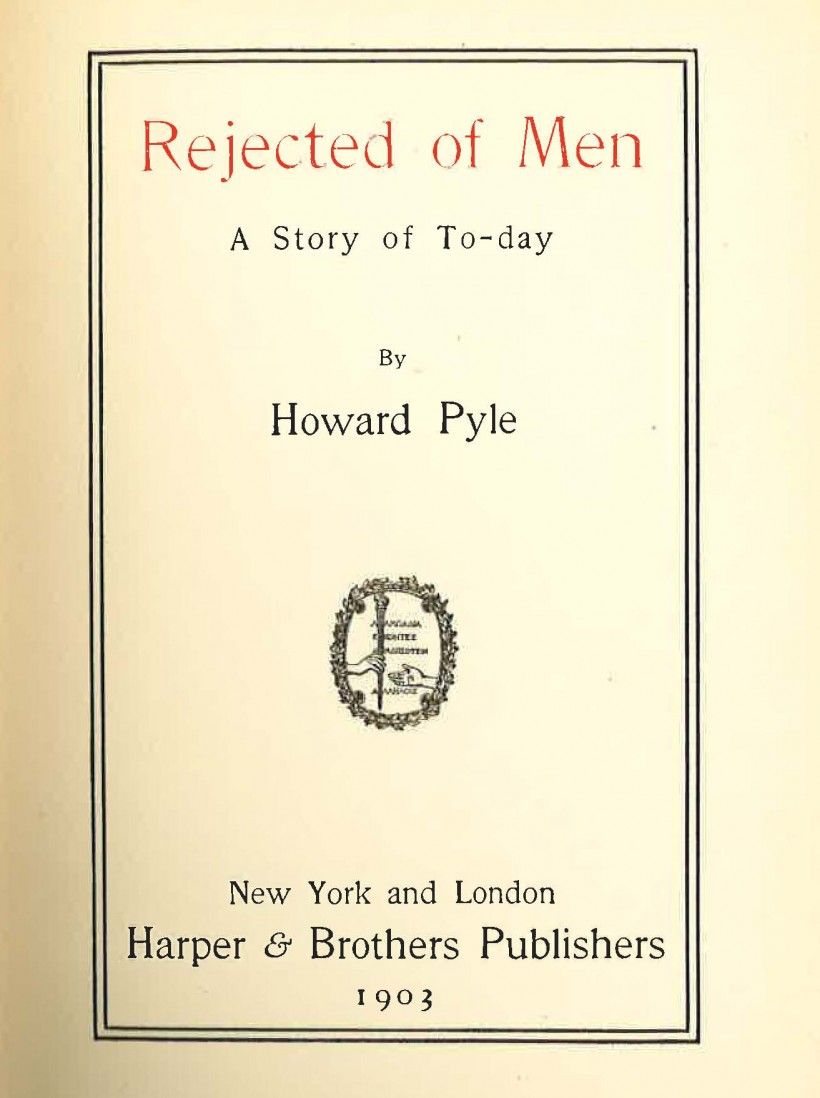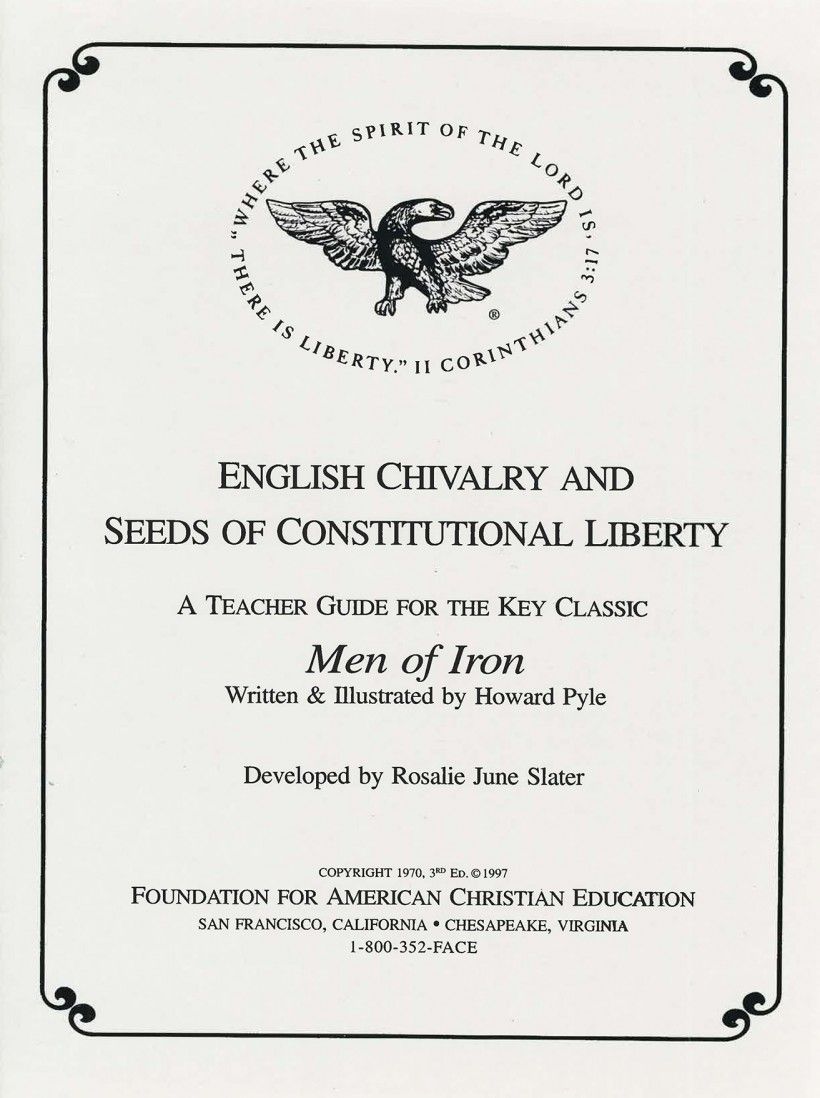 Many of the homeschooling publications in the Paul Preston Davis Collection were produced by the Foundation for American Christian Education. Among these is the F.A.C.E. Journal (Vol. V, 1993), which features the article "Art and Character on the Chain of Christianity" by Margaret Coven. She praises illustration as a unique form of American art and cites Howard Pyle as an example of someone using their God-given talent to celebrate the beauty and order of Creation and the ideals of American patriotism.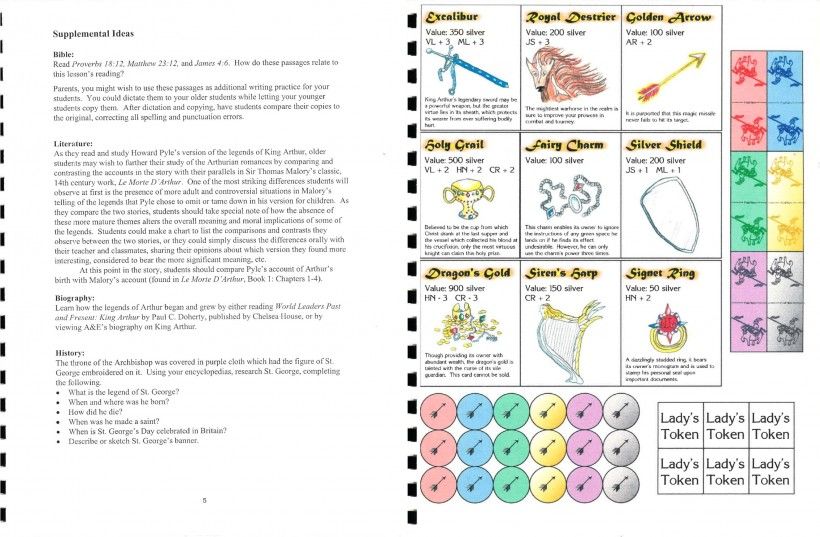 Interestingly, Coven portrays Pyle as a member of the Quaker faith in which he was initially raised, rather than as a member of the Swedenborgs—who regarded such Christian precepts of the Trinity and the Book of Genesis as allegories concerning humanity's spiritual growth and rebirth.
Elsewhere, in catalogs and journals published between 1997 and 2003, F.A.C.E. lists Howard Pyle's historical novels Men of Iron (1891) and Otto of the Silver Hand (1888) as part of the Foundation's "English Chivalry & the Seeds of Constitutional Liberty" curriculum.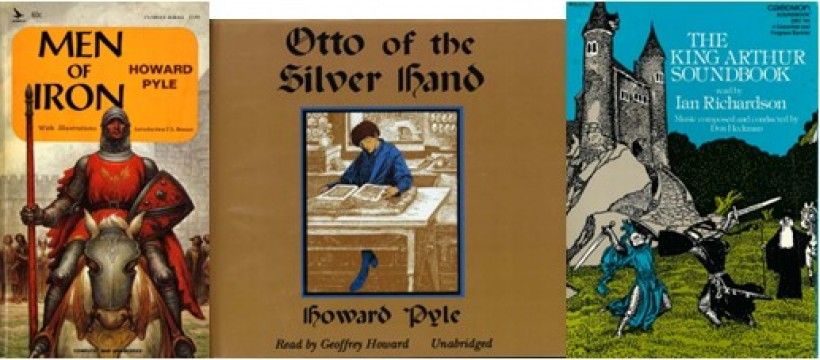 Pyle's medieval-inspired work appears especially meaningful to this educational group. Another item in the collection is A Family Reading Guide to Howard Pyle's "The Story of King Arthur and His Knights" (originally published in 1903) by the Lisenfelt homeschooling family (Treegate, 2000). This manual features illustrated directories of heraldry, siege engines and warfare techniques, and other aspects of medieval life, as well as crossword puzzles, word searches, discussion questions, and even a full-color Game of Chivalry.
The reference to Pyle's novels is continued in Medieval Reformation and Renaissance History: A Literature Approach by Rea Berg (Beautiful Feet Books, 1998), which uses Otto of the Silver Hand to teach about the thirteenth and fourteenth centuries.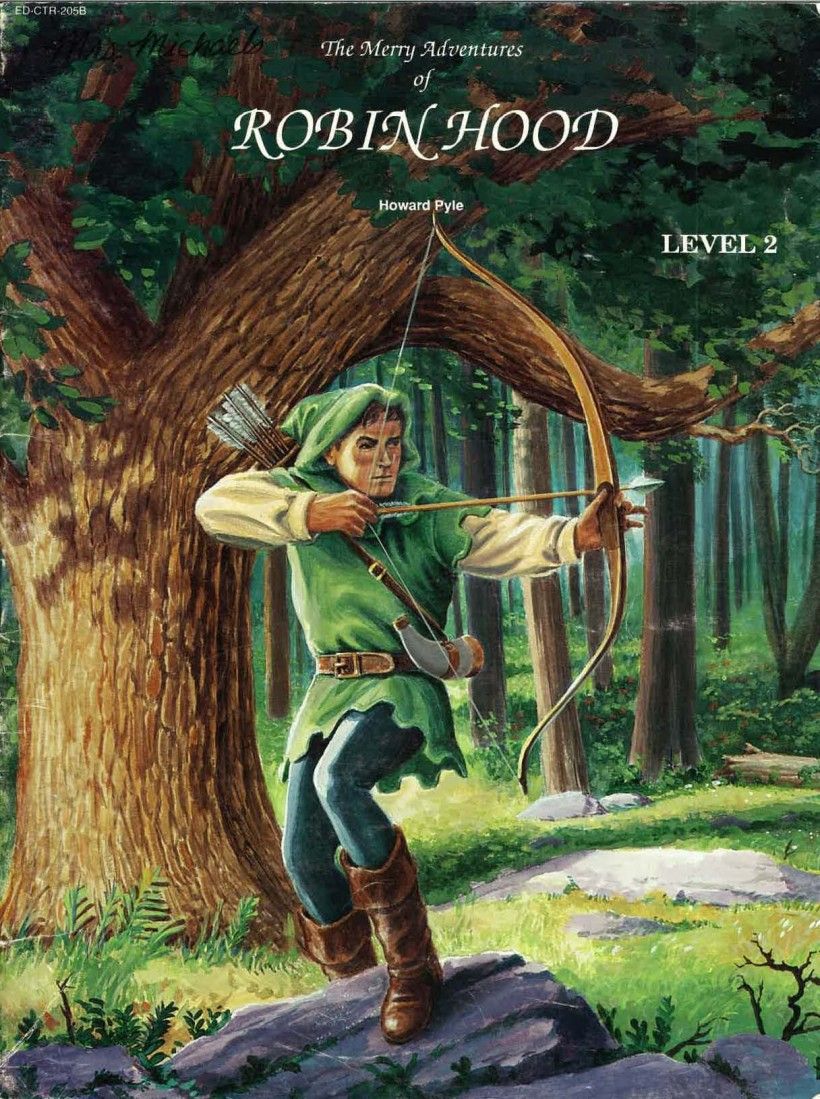 Of course, any discussion of Howard Pyle and the Middle Ages would be incomplete without mention of his most famous book The Merry Adventures of Robin Hood. Though not the first adaptation of the ancient legend, Pyle's is notable for its innovative use of an invented "Old English" idiom and dedicated appeal to children. Pyle's version itself has been adapted numerous times since its original publication in 1883.
The image shown here is a modern revision for EDCON Publishing that includes activities and vocabulary lessons. The Brandywine's Paul Preston Davis Howard Pyle Research Collection also contains two miniature (doll-sized) books of Robin Hood, one illustrated by Pyle and the other by his equally renowned student, N. C. Wyeth.
---
Archival scans are from the Paul Preston Davis Howard Pyle Research Collection in The Walter & Leonore Annenberg Research Center, Brandywine River Museum of Art. 

Header image: Detail illustration from The Story of King Arthur and His Knights (1903), written and illustrated by Howard Pyle