The historic properties are currently closed for the season and will reopen on April 5, 2023. Tickets will go on sale starting March 1.
Take a virtual tour of the N. C. Wyeth Studio and Andrew Wyeth Studio.
---
N. C. Wyeth House & Studio Tour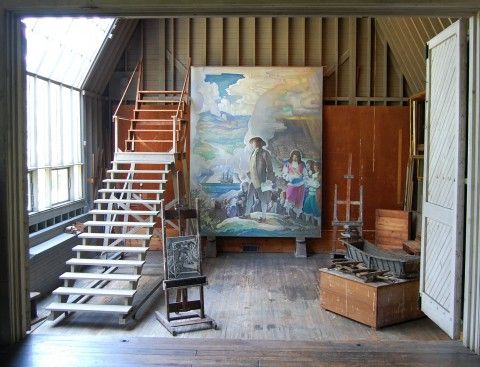 In 1911, with the proceeds from his illustrations for Treasure Island, the artist N.C. Wyeth purchased 18 acres of land on Rocky Hill in the village of Chadds Ford, Pennsylvania. Possessed of "the most glorious sight in the township," Wyeth built his home and studio overlooking the valley. Here he set down roots which have nourished a family of extraordinary creativity for more than a century. Guided tours of the house and studio introduce visitors to the various aspects of Wyeth's career and to other members of the family, significantly enriching the museum visit. The property is a National Historic Landmark. The Brandywine Museum of Art owns and maintains the land and buildings which retain much of their original character.
Learn more about the N. C. Wyeth House & Studio
---
Andrew Wyeth Studio Tour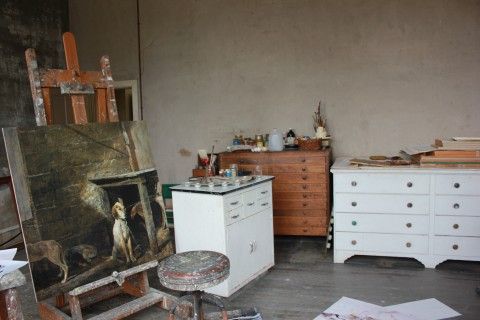 Given to the Brandywine Conservancy by the artist's wife, Betsy James Wyeth, the studio has undergone careful restoration to preserve its appearance when it was used by the late artist.

Wyeth painted in the studio from 1940 until 2008. Thousands of works of art are associated with this studio, including those inspired by the farms and open space of the Brandywine Valley, and the Brandywine River that runs through Chadds Ford and the surrounding countryside.
Learn more about Andrew Wyeth's Studio
---
Kuerner Farm Tour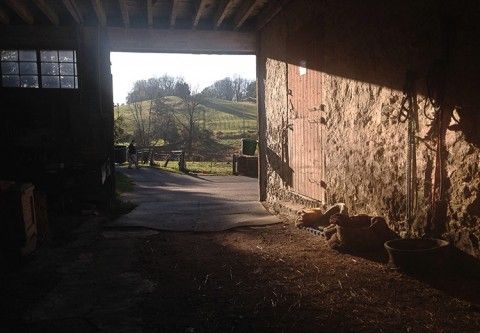 The Kuerner Farm was a major source of inspiration to Andrew Wyeth. Beginning with his earliest painting of the farm in 1932 at the age of 15, Wyeth found vital subjects in its people, animals, buildings and landscapes for nearly 1,000 works of art.
Thanks to the philanthropic spirit of Karl Kuerner, Jr. and his family, the Brandywine Museum of Art acquired the Kuerner Farm in 1999, and the farm was designated a National Historic Landmark in 2011.
Learn more about the Kuerner Farm
Please note: The Kuerner farm does not have air conditioning.