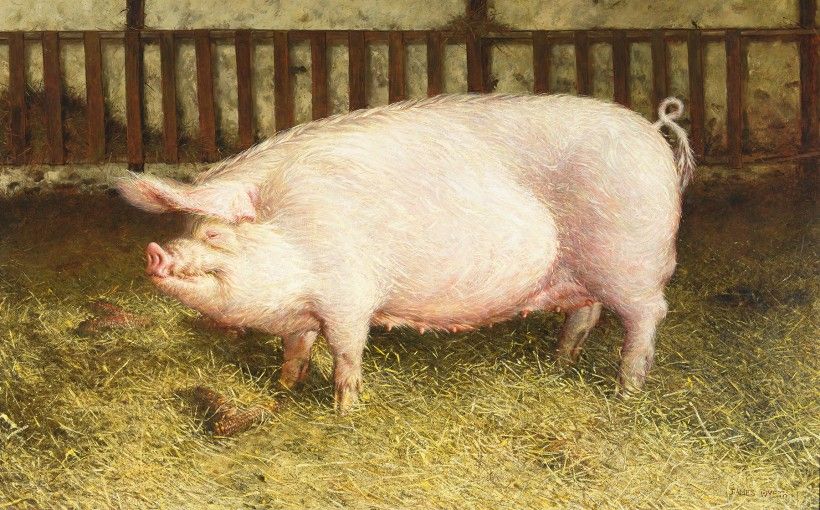 Animals of all kinds - wild, tame, or larger than life - are seen throughout the Museum's building and grounds. In this interactive and engaging virtual tour, students will explore the forms, patterns, texture, and colors of animals in works of art from the Museum's collection.  
Recommended Grades: Kindergarten through 2nd grade 
Length of Video: 4:04 
---
Featured Artwork:  
Two Snow Leopards Fighting by Paul Bransom 
The Crow and the Pitcher by Jerry Pickney 
Portrait of Pig by Jamie Wyeth 
---
National Core Arts Standards: 
VA:Re8.1.Pka: Interpret art by identifying and describing subject matter. 
VA:Re8.1.Ka: Interpret art by identifying subject matter and describing relevant details.  
VA:Re8.1.1a: Interpret art by categorizing subject matter and identifying the characteristics of form.  
VA:Cn10.1.Pka: Explore the world using descriptive and expressive words and art-making.  
VA:Cn11.1.Pka: Recognize that people make art. 
VA:Cn11.1.1a: Understand that people from different places and times have made art for a variety of reasons. 
https://www.nationalartsstandards.org/ 
---
To book this virtual tour please contact Liesl Mahoney at [email protected]