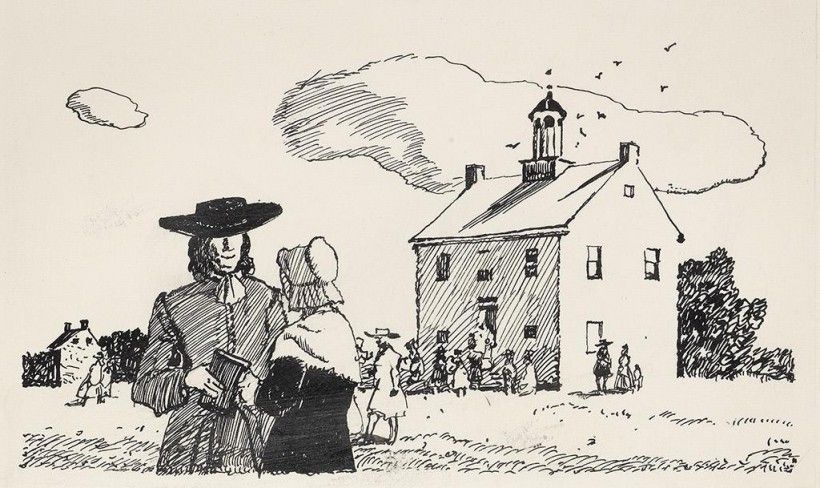 Lines are a simple yet powerful element of art that artists use when creating their own pieces. After practicing identifying and drawing different types of lines, students will discover how artists use lines to show light and dark, how lines can be used to show texture, and how lines help our eyes move through a picture through observation and open-ended questions.  
Recommended Grades: Kindergarten through 2nd grade 
Length of Video: 5:06 
---
Featured Artwork:  
Quaker Country  by Andrew Wyeth
Watching the Crows by Winslow Homer
The Woman in Business  by Alice Barber Stephens
---
National Core Arts Standards:
VA:Re8.1.Pka: Interpret art by identifying and describing subject matter. 
VA:Re8.1.Ka: Interpret art by identifying subject matter and describing relevant details.  
VA:Cn10.1.Pka: Explore the world using descriptive and expressive words and art-making.  
VA:Cn11.1.Pka: Recognize that people make art. 
VA:Cn11.1.1a: Understand that people from different places and times have made art for a variety of reasons.  
https://www.nationalartsstandards.org/
---
To book this virtual tour please contact Liesl Mahoney at [email protected]