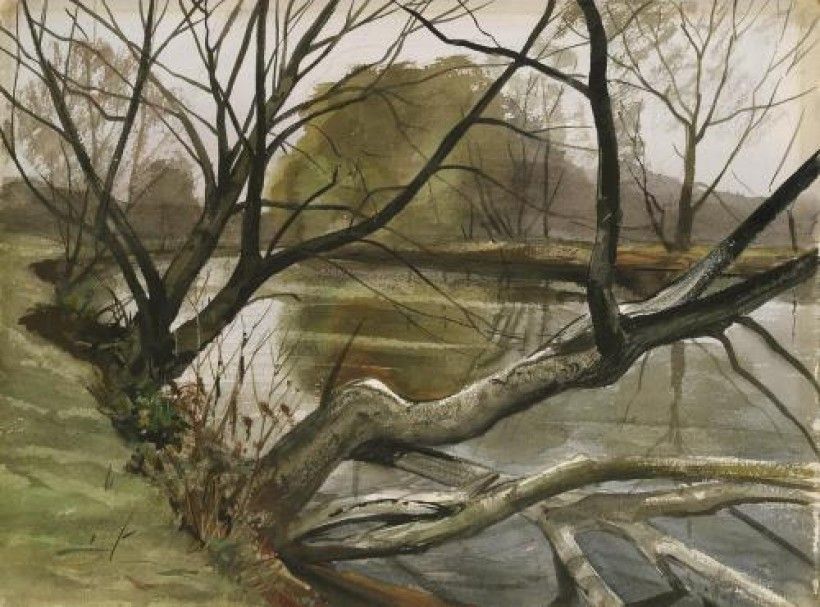 The Brandywine landscape has been a source of inspiration for artists for generations. This lesson begins with a virtual sensory exploration of the Brandywine River followed by an interactive look at landscape and nature works from the Museum's collection.  
Recommended Grades: Kindergarten through 2nd grade 
Length of Video: 4:42  
---
Featured Artwork:  
Brandywine River Landscape by John McCoy
Untitled (Zinnia Bouquet) by Clementine Hunter
---
National Core Arts Standards: 
VA:Re.7.1.2a: Perceive and describe aesthetic characteristics of one's natural world and constructed environments.  
VA:Re8.1.Pka: Interpret art by identifying and describing subject matter. 
VA:Re8.1.Ka: Interpret art by identifying subject matter and describing relevant details.  
VA:Re8.1.2a: Interpret art by identifying the mood suggested by a work of art and describing relevant subject matter and characteristics of form.  
VA:Cn10.1.Pka: Explore the world using descriptive and expressive words and art-making.  
VA:Cn11.1.Pka: Recognize that people make art. 
VA:Cn11.1.1a: Understand that people from different places and times have made art for a variety of reasons. 
https://www.nationalartsstandards.org/ 
---
To book this virtual tour please contact Liesl Mahoney at [email protected]