The American Robin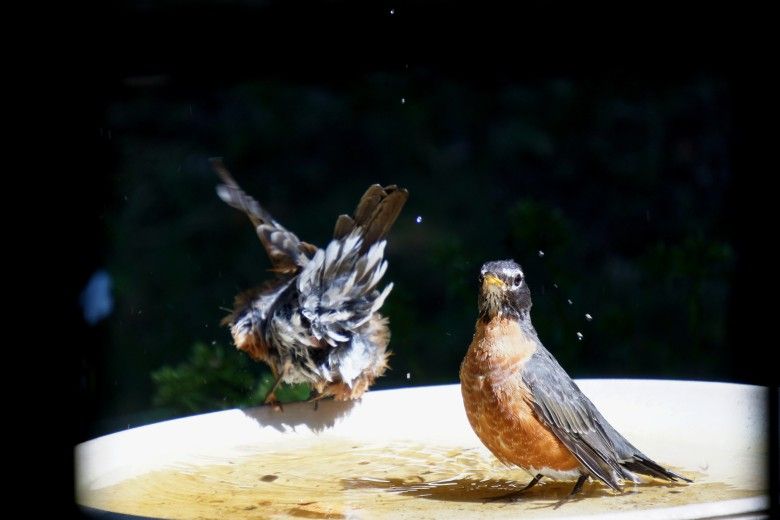 Most people eagerly acknowledge the first robin of spring, and nearly everyone recognizes the bold blue robin egg, but how much do you know about these birds?  
The American robin is a classic sign of spring, pulling on earthworms that are surfacing in warming soils; however, did you know that not all robins migrate? It's true! In fact, some will stick around all year as long as they can find food, which you can help supply by planting berry-bearing shrubs and trees. Robins are just harder to spot in the winter, because they hang out in dense shrubbery—often in the woods—and become nomadic as they search for food sources. Also, robins do not sing their melodious songs while hunkered down in the cold. They wait to do that until they're establishing their territory and courting; true signs of spring.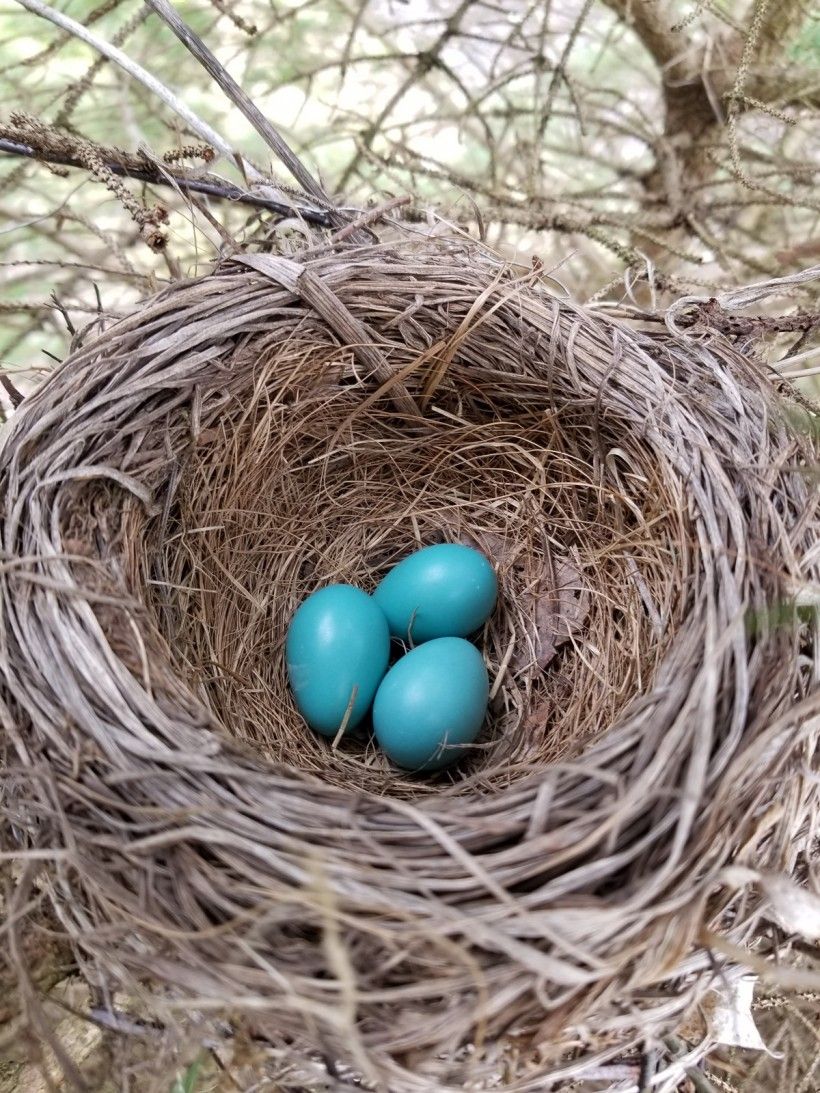 When robins do move into view or return from migration, females will go to work building a bowl-shaped nest with dried grass and twigs and then line it with mud from worm castings and earth to form a cup. Finer, dry grasses are laid over the mud to keep the future eggs dry, warm and safe from any sharp sticks. The nest may take her six days to construct. It's fun to watch robins secure building materials and it's another good reason to leave your landscaping clean up until late April.
A female robin will lay one egg a day for two, three, or even five days. The female does the incubating, using her 104°F body to keep the eggs warm with her brood patch—a place of bare skin that develops on her belly during the breeding season. The patch is covered by surrounding feathers when not in use, so you're not going to see a bald spot on robins in your yard! Though the eggs are laid days apart, most will all hatch on the same day, about 12-14 days after the last egg was laid.  
Newly hatched robins weigh a little less than a quarter, but they grow fast! After a few days of regurgitated food, provided by both mom and dad, the hatchlings will begin to eat insects and earthworms, and then—after 9-16 days—they're ready to fledge, which is more of a jump out of the nest.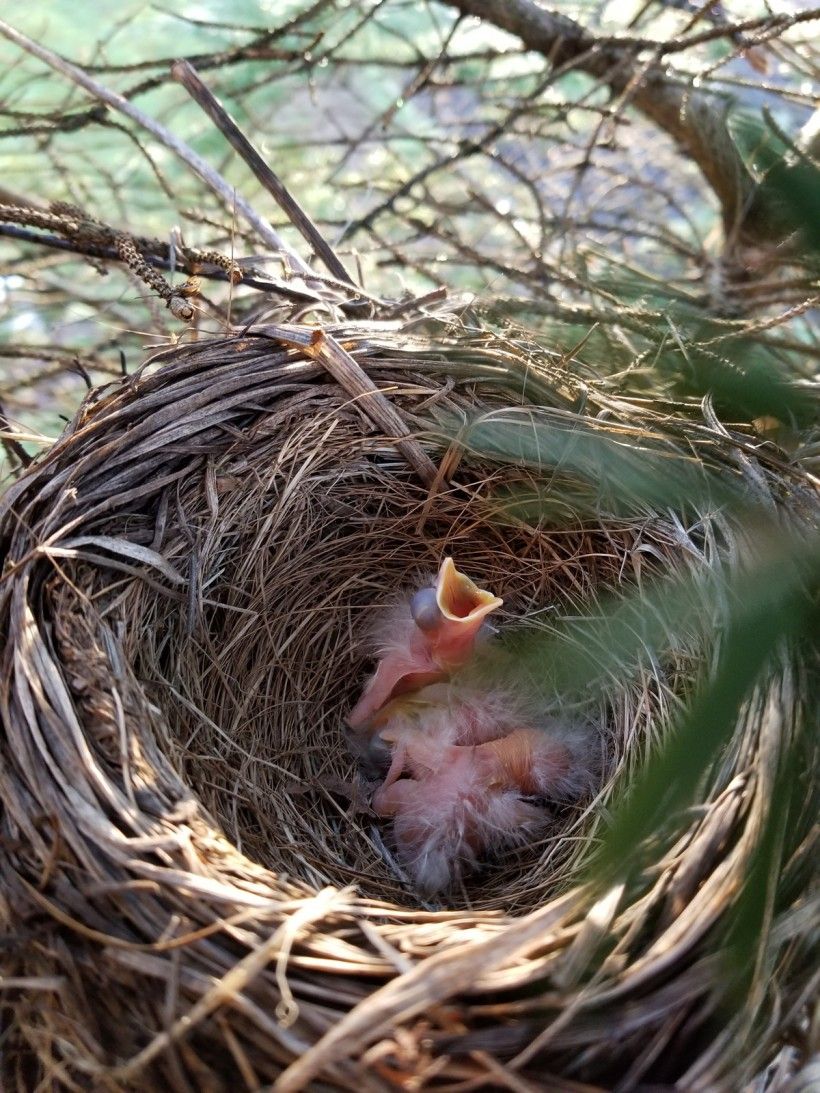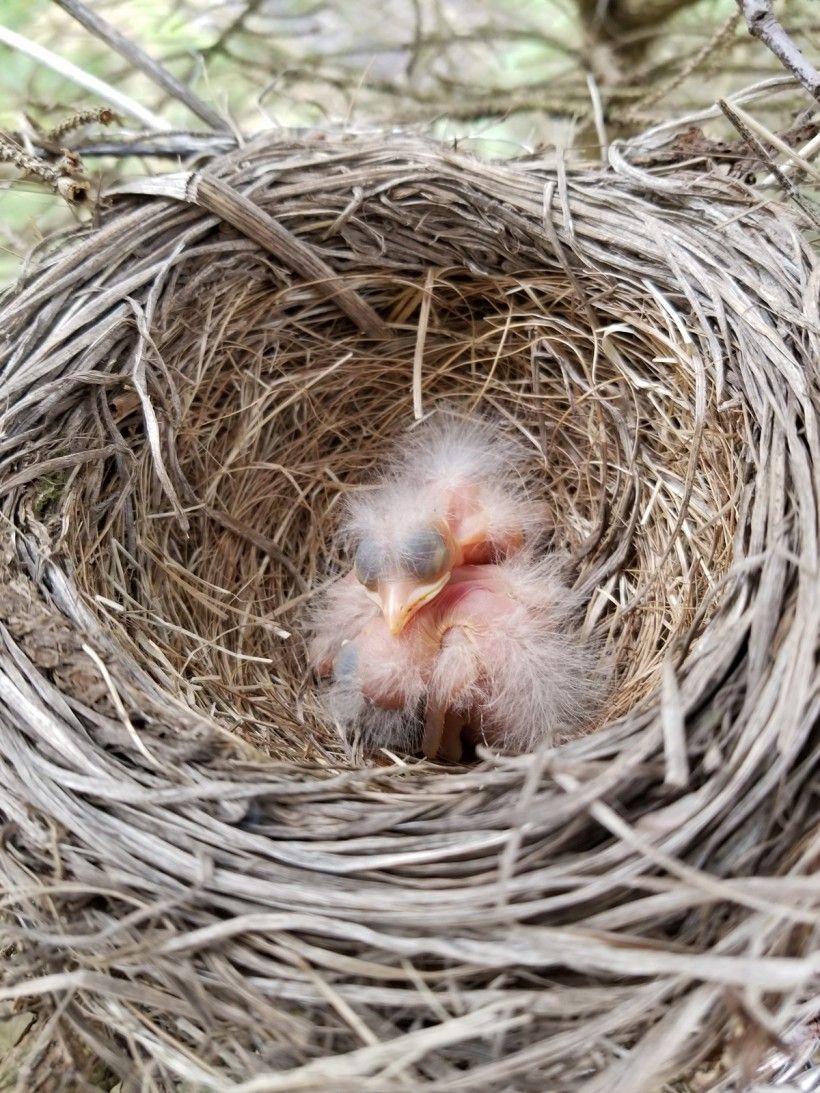 A post on Journey North states that, "Each young robin may eat 14 feet of earthworms in a two-week nest life—and worms are not even their main food!" Fledglings will stick around for about two additional weeks, growing the feathers and strength needed to fly well and learning—mostly from dad—how to find food, occasionally seeking out a free meal from him. While dad is doing that, mom is building a new nest for the next brood. She will have one to three broods a year. Although robins do not mate for life, a pair will usually remain together for an entire breeding season. Robins live for 2-6 years in the wild, though the record was 14 years!
---
All photos by Melissa Reckner.