Native vs Cultivar: Is the Juice Worth the Squeeze?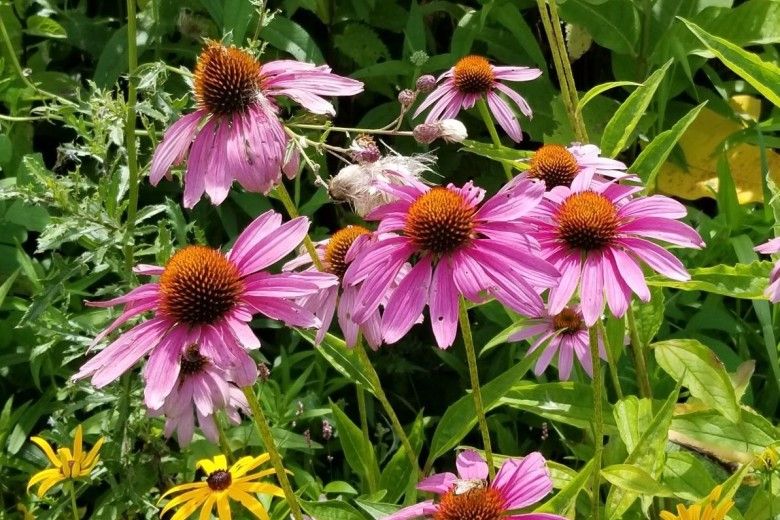 Some modified blooms attract fewer pollinators and yield less nectar.  
Plants that need the help of insects, birds and other animals to pollinate and help create their progeny often supply a sugary reward for the foraging pollinator in the form of nectar—the divine drink of the gods in Greek mythology. The sweet treat is advantageous for humans too, since some scientists estimate that one of every three bites of food we eat exists because of pollinators in the animal kingdom.
Native plants and animals evolved together, literally feeding off of their co-habitation, to everyone's benefit. Cultivars are plant varieties that are selectively bred—or cultivated—to enhance some inheritable component, such as the size or color of the bloom, height or disease resistance.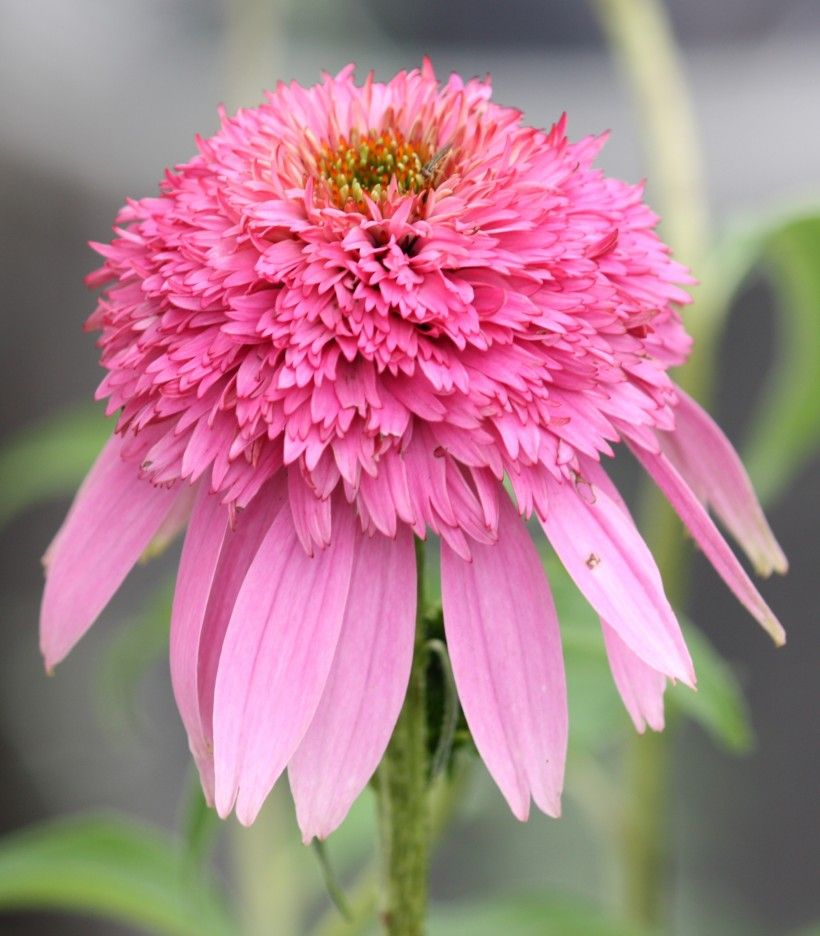 I remember shopping at a home and garden center last year where an attractive red double coneflower caught my eye, but I didn't purchase it for my butterfly garden, thinking how could those tightly packed petals allow a pollinator to "get in there?" 
Turns out, with that particular cultivar and my intentions of creating a pollinator-friendly yard, not buying it was a smart move.  
While earning her Ph.D. at the University of Vermont, Annie White sought to ascertain if cultivars are better for pollinators than their native form. She determined that there is no blanket statement that can be made when comparing natives to cultivars—some are better, some are the same, and some are worse at attracting pollinators; it really depends on the plant species and its cultivar.  As an example related to that showy coneflower I put back, during Dr. White's research it was determined that 729 pollinators visited the native purple coneflower (Echinacea purpurea), while only 94 stopped at the 'Pink Double Delight' cultivar. However, 404 pollinators visited the 'White Swan' cultivar, which looks more like the native Echinacea purpurea, but with white petals.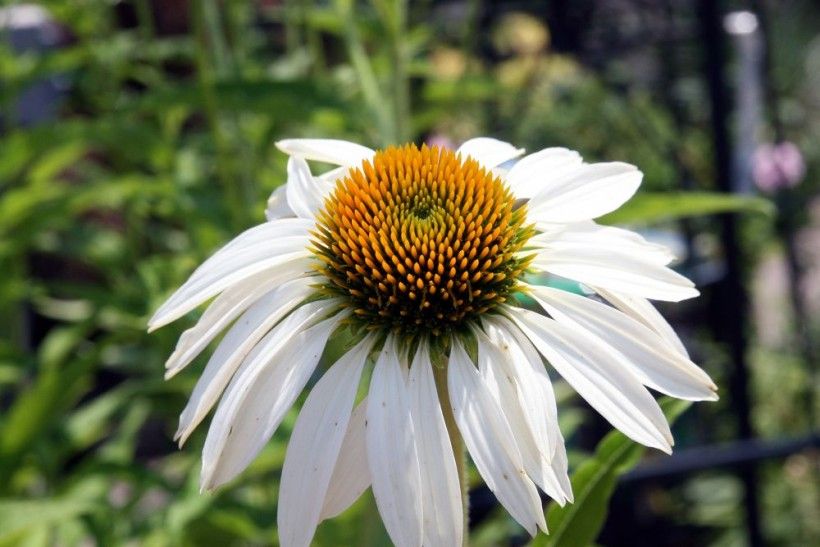 Further, Dr. White examined nectar production in select native species and their cultivars and found that sometimes, even though the cultivars' blooms attract pollinators, far less nectar is available for the visitor. This is important because pollinators are expending the same amount of energy visiting cultivars, but are receiving less food and energy for their efforts, which could be critical, especially when they are preparing to migrate.
Much more research needs done regarding this science. You could contribute by participating in Budburst, a project of the Chicago Botanic Garden that is running a research project on this subject through 2022. If creating a pollinator-friendly habitat is your goal, stick to natives or research cultivars before purchasing them and try to plant the ones that are open-pollinated and are not heavily modified in color, structure or bloom time.
---
Header Image:
The native Echinacea purpurea at Penguin Court. Photo by Melissa Reckner.