For the Love of the Land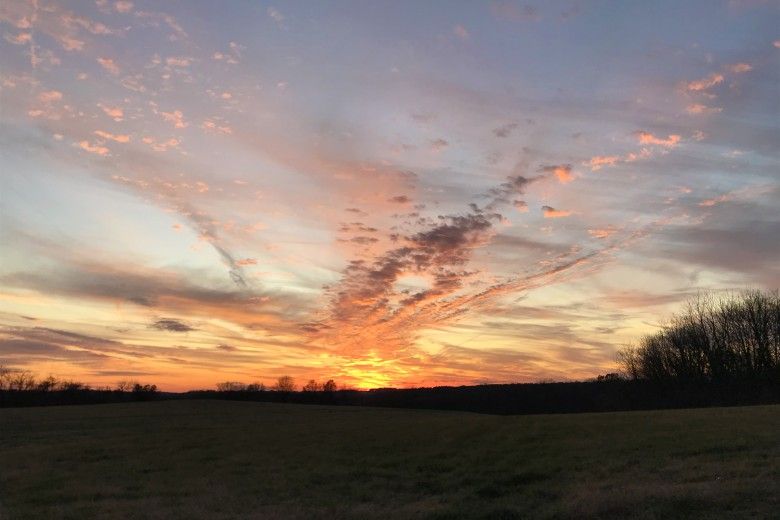 On this Valentine's Day, we're highlighting our shared love of the land and water resources that make our region such a beautiful place to call home.
From the rolling hills and productive fields to the historic landscapes and open spaces that have been protected from development, there's much to love about our treasured lands. In the below spotlight, hear from a few landowners—who recently conserved their properties with the Brandywine Conservancy—on what they love most about their land and why they decided to protect it for generations to come.
Image

10 acres protected in Chester County, PA.
"We love that this land is a way to touch the past, to walk in the footsteps of a Revolutionary War soldier and gain a more intimate understanding of what he went through in the pursuit of liberty and American independence." — Kathy Robertson, American Battlefield Trust
When asked why they chose to conserve this land, Robertson said: "We believe that land is forever, that it is a tangible link to the past. Setting aside a historic landscape is a gift to future generations, who will also be able to go there and learn about important moments in our past."
"We are proud to work with the Brandywine Conservancy to protect this important landscape. Partnerships— working with likeminded organizations and individuals, as well as federal, state and local governments—are the hallmark of our work to protect America's hallowed ground."
---
Image

10 acres protected in Chester County, PA.
"Moving to the Brandywine River Valley over 46 years ago, we fell in love with the history, flora, fauna and environment of the area. We've also seen change that threatens the area's beauty. We want to protect the area we love and call our home." — Jennifer Fulton, Brenda Aiken and their families
The family noted that "the vistas, the breezes, and the feeling of being far away from the 'maddening crowd'" are the characteristics they treasure most. In choosing the Brandywine to help them steward this land, it was a "perfect fit" from the start. "In the time since we've lived here the Conservancy's reputation continues to be stellar. Having known environmental planners and Frolic [Weymouth] himself, it was a relationship that was meant to be." 
---
Image

167 acres protected in Chester County, PA.
"We love the undisturbed and natural state of the lands that we were lucky enough to acquire." — Blair and Charlie Fleischmann 
When asked what made them decide to conserve their land, the Fleishmanns said: "We recognized the importance of protecting watersheds and farmland in critical mass. We were fortunate that George Strawbridge had already made commitments to ease the lands that he held at Andrews Bridge. It was easy for us to simply follow his lead. So much farmland has been consumed during our lifetime that there was never any doubt in our minds that we would ease our farm." In working with the Brandywine, the family added: "We had a long-standing relationship with Frolic [Weymouth] and the Brandywine Conservancy and never considered working with anyone else."
The Brandywine recognizes the special relationship landowners have with their land and we are honored to be the perpetual holders of these easements to ensure their vision comes to fruition. With love to all of our 497 landowners who voluntarily made the important decision to conserve their lands, we are thankful for the 68,000 acres that we have collectively and permanently conserved forever.