Penguin Court: Where the Bobcats Roam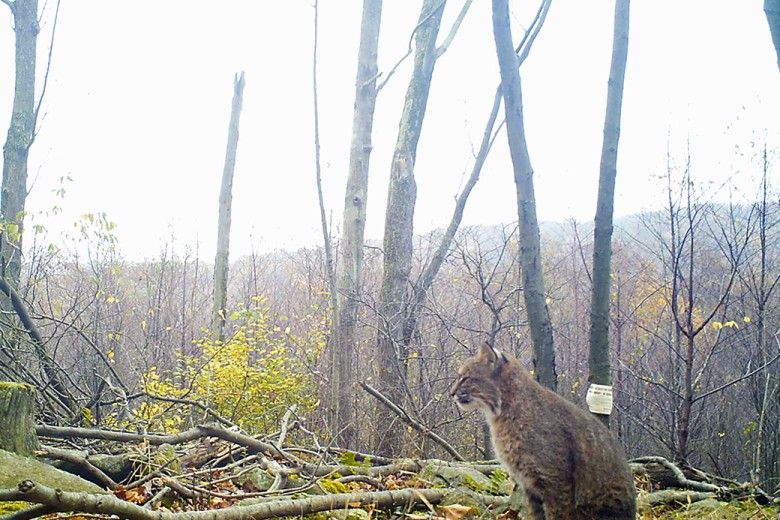 Located in the Laurel Highlands of Western Pennsylvania, the Brandywine's Penguin Court Preserve boasts 923 acres of land that is largely forested. Among the Brandywine Conservancy's preserves, Penguin Court is predominately managed for its conservation values. Public access is limited at Penguin Court but, for the public good, we partner with many others to expand our programs, studies and library of research of the natural resources and wildlife that roam these lands. Our goal is to balance access to the Preserve with the benefits that these preserved lands extend to the plants and animals that share our world and need spaces far from human interactions. 
There are many studies that show how trails can displace wildlife and alter their movements. Studies—and numerous videos of people approaching wildlife—also demonstrate the misperceptions many humans have regarding their impacts on wildlife and habitat degradation, even with seemingly passive activities such as hiking. 1 
Located near Laurel Mountain, Laurel Ridge, Laurel Summit, and Linn Run State Parks and the Gallitzin State Forest, Penguin Court is situated in the middle of boundless recreational opportunities—from hiking and cross-country skiing to rock climbing and horse-back riding. While some people may be disappointed that Penguin Court does not have public access and is not connected to the nearby trail network, these same qualities add a level of security to the wildlife that roam its hills and raise their young. An intact track of land supports habitat conservation for many species of plants and animals and promotes biodiversity.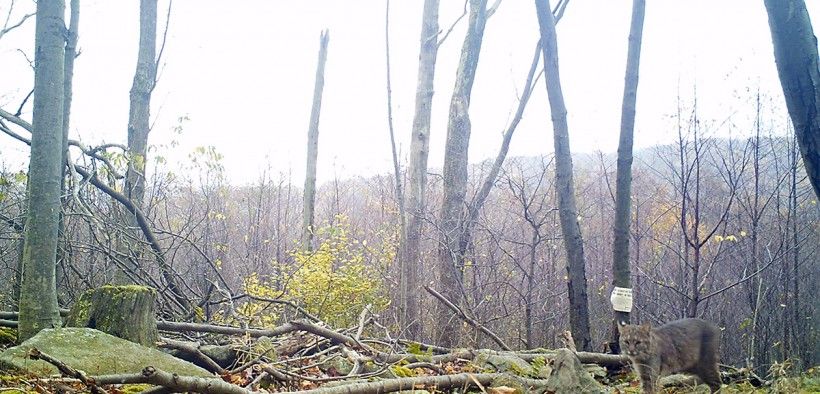 Among many other critters, Penguin Court staff have seen bobcats on the property with enough frequency that Dr. Jan Janecka, Associate Professor in the Department of Biological Sciences at Duquesne University, became intrigued. "Bobcats are one of the largest predators in the northeast and they serve an important role in the ecological communities they inhabit," said Dr. Janecka.
For his Master's thesis, Dr. Janecka studied the social structure and dispersal of bobcats in Texas. Subsequent research of big cats has taken him around the world. While camera trapping bobcats at another property in the Laurel Highlands, Dr. Janecka volunteered to place game cameras throughout Penguin Court to determine how robust the bobcat population is at this preserve.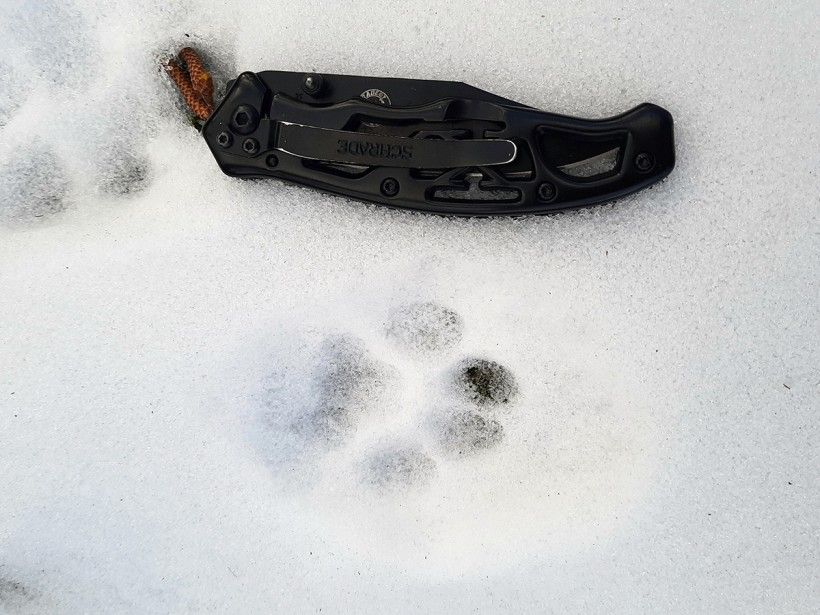 In early 2020, 12 cameras were installed on the property for five weeks by Dr. Janecka, his student James Neugebauer and Penguin Court staff. Bobcat images were captured on five of 12 cameras, with one camera recording 27 captures of bobcat(s) revealing a "hot spot!" 
Commenting on the results at Penguin Court, Dr. Janecka noted that "having so many frequent photo captures and observations of bobcats is very uncommon in the Northeast region." By studying bobcats in undisturbed areas like Penguin Court and comparing it to areas with more frequent human activity, such as at Forbes State Forbes, we can better understand their ecology and response to human factors. 
Just for fun, two cameras and a video camera were placed at this hotspot beginning in September 2020 and recorded the below awesome video of a bobcat scent marking. 

Additional wildlife caught on camera included bears, coyotes, deer, foxes, opossums, porcupines, racoons, skunks, songbirds, squirrels, turkeys and even trespassers!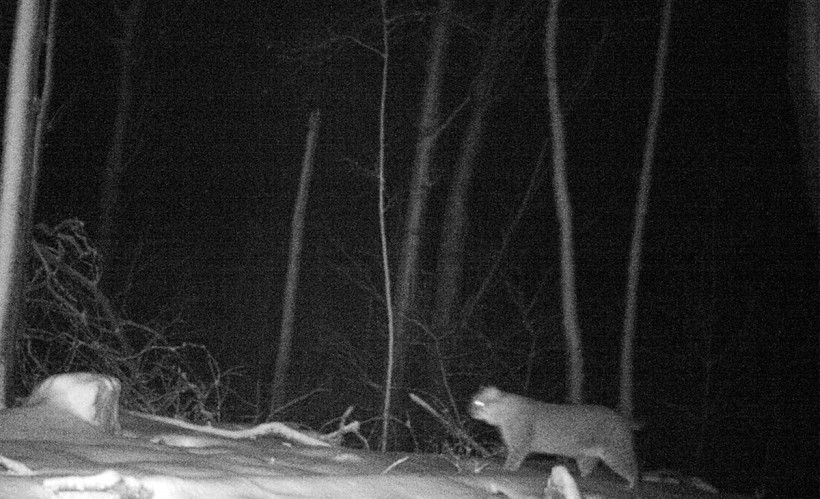 Dr. Janecka, Mr. Neugebauer and Penguin Court staff replicated the 2020 survey in 2021 and look forward to comparing the results. Future forest management and use decisions will consider the expansiveness of wildlife at Penguin Court and compliment the spirit of the late Richard M. Scaife's gift of this property to the Brandywine Conservancy, as he wanted the grounds preserved for their conservation values with minimal interference on wildlife. 
"Collaborating with Duquesne has been a real pleasure and an example of the research and educational opportunities that Penguin Court may offer to the community," said Melissa Reckner, Penguin Court's Program Manager. "I look forward to working with Dr. Janecka and others to ensure the property is a healthy, diverse ecosystem within the Laurel Highlands."
---
Resources
Craighead, April.  "Scientist Says Wildlife Impacts Should Be Considered In Outdoor Recreation Decisions."  Mountain Journal.  14 December 2020.  https://mountainjournal.org/outdoor-recreation-around-bozeman-is-harming-wildlife