Virtual Artist Talk: Courtney Mattison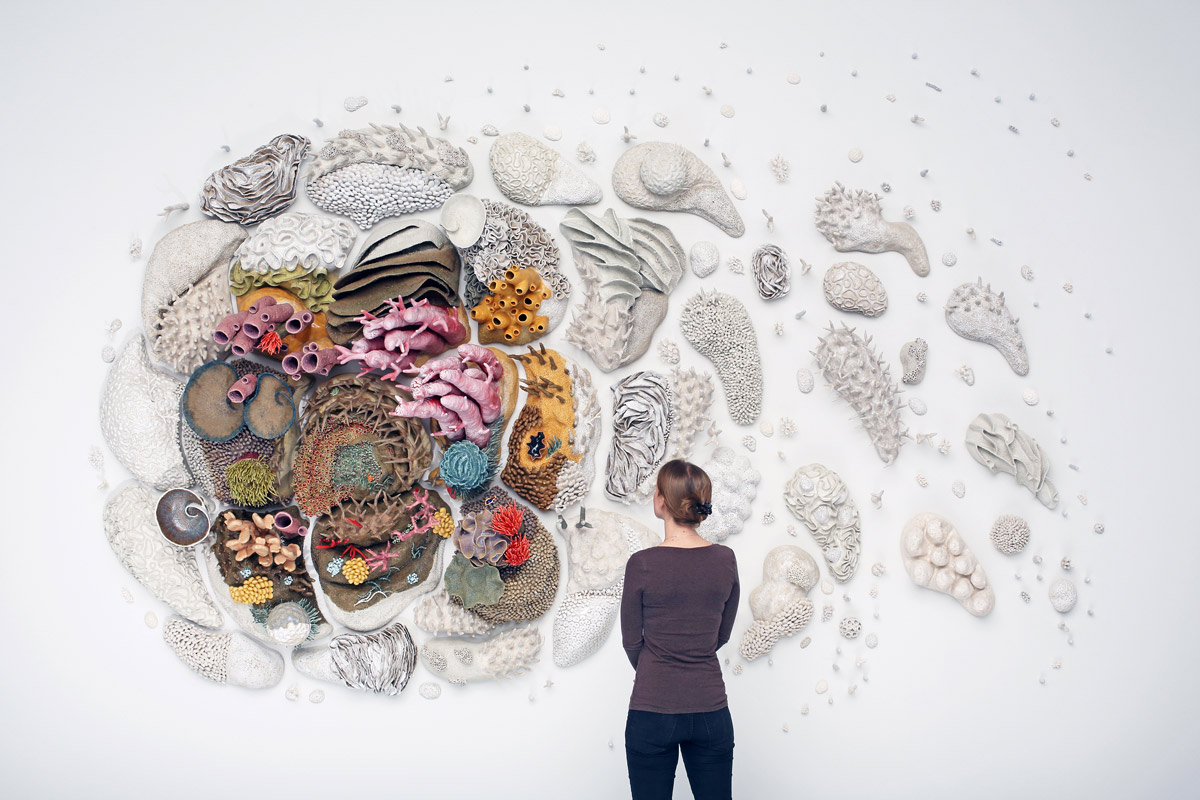 Join artist and ocean advocate Courtney Mattison for a fascinating presentation about her intricate and large-scale sculptural installations inspired by the plight of coral reefs. Her work visualizes the effects of carbon dioxide emissions, such as coral bleaching caused by warming waters, and ocean acidification.
Mattison's work raises awareness about the threatened state of reefs due to climate change, overfishing, and chemical and plastic pollution. Few of us may feel connected to marine environments in our daily lives, but all local waters (including the Brandywine) filter into the sea and affect coral reefs thousands of miles away. Although these ecosystems are losing their battle to endure, Mattison's message is one of hope—there is still time for reefs to regenerate if we reconsider our treatment of the environment and its resources. 
The free program will be held online and the Zoom link to access this program will be automatically sent to the email address used during registration. Please double-check your spam/junk folder if you do not receive the confirmation email. If you encounter any difficulties in registering or accessing the Zoom link after registering, please email [email protected].    
---
Virtual Talks with Fragile Earth Artists: