Virtual Artist Talk: Jennifer Angus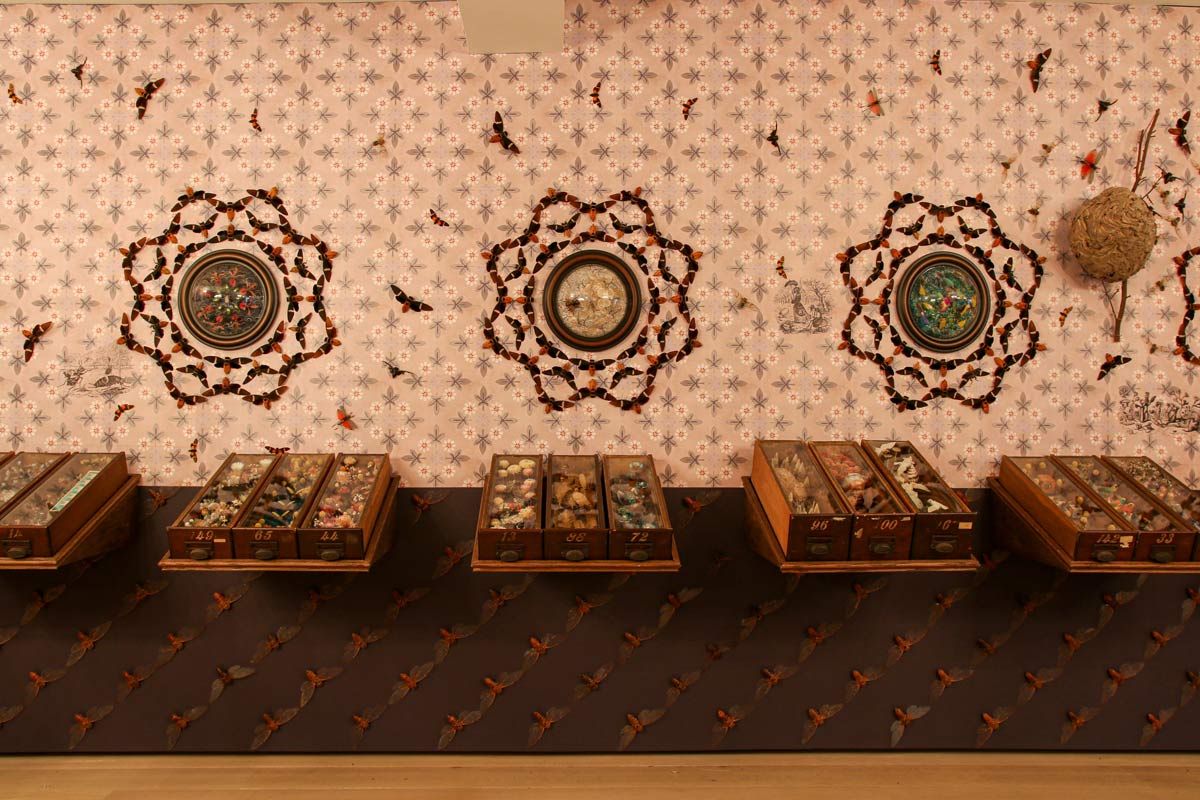 Join artist Jennifer Angus as she shares the inspiration behind her powerful installations, including "Wistful Wild," currently on view at the Brandywine Museum of Art through January 8, 2023, as part of Fragile Earth: The Naturalist Impulse in Contemporary Art.  
Angus works with preserved insects as her medium, pinning them to walls in ornamental patterns and arranging them in poses under glass domes or in cabinet drawers. A professor of Design Studies at the University of Wisconsin, Madison, Angus creates installations of surprising beauty while also informing audiences of insects' importance to the ecosystem. Angus collects  her specimens in an ecologically sound manner, obtaining many from insect farms and reusing and repairing them over decades. She considers them "ambassadors for their species" working to raise awareness about the importance of preservation. 
The free program will be held online and the Zoom link to access this program will be automatically sent to the email address used during registration. Please double-check your spam/junk folder if you do not receive the confirmation email. If you encounter any difficulties in registering or accessing the Zoom link after registering, please email [email protected].    
---
Virtual Talks with Fragile Earth Artists: