The Forgotten Pollinators: How You Can Help Save Endangered Moths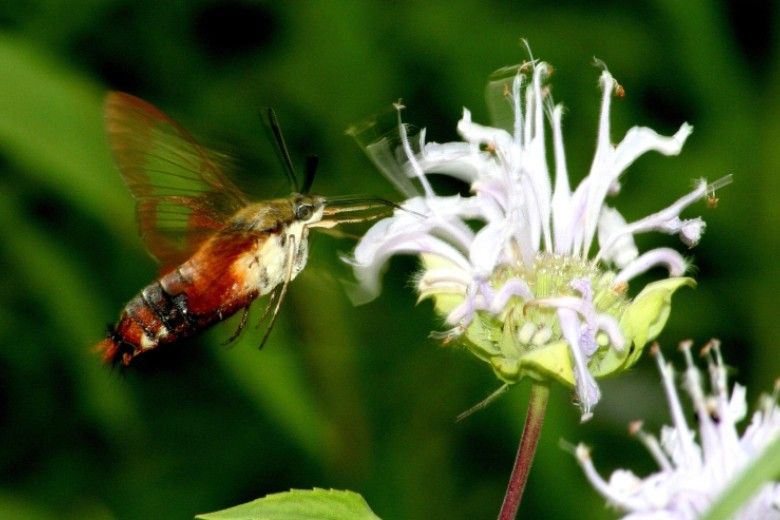 If you have a flower garden or just enjoy looking at the wildflowers that spring up every year, you're probably familiar with the flashy pollinators hopping from flower to flower. They spend the day buzzing around drinking nectar, carrying pollen between plants and helping them reproduce. These creatures are incredibly important, and there are hundreds of articles about how you can save the bees, attract hummingbirds and feed butterflies.
But they are not the only pollinators crucial for maintaining a healthy ecosystem. At night, when bees are asleep and butterflies are roosting, their pale moth cousins punch into their shift.
Moths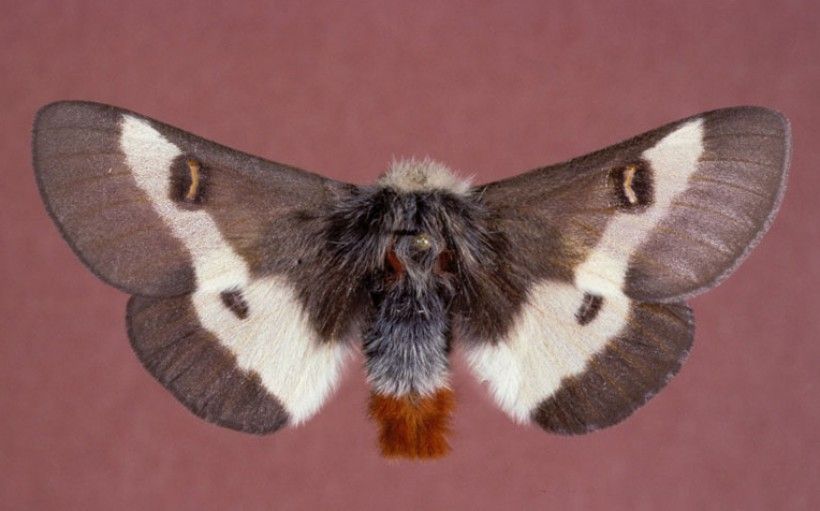 Moths are the most overlooked of the major pollinators. Most aren't pretty or brightly colored, and their nocturnal lifestyle means that people see a lot less of them. But just because they don't get as much press doesn't mean they aren't important. Although bees are the most numerous pollinators, they tend to visit flowers with a high production of pollen and nectar. Moths visit the greatest variety of flowers, including species that aren't attractive to bees and butterflies and flowers that only bloom at night. The diversity in their taste comes from the diversity of moths themselves.
In Pennsylvania alone, there are over 350 species of moths. Some of them are generalists, helping pollinate many different flower species, while others specialize in pollinating one or a few species. Almost all of them are nocturnal, but a few species—notably hawk moths—come out during the day. These particular species fill a similar niche to butterflies and prefer the same brightly colored flowers. 
Most moths, however, prefer light-colored, pale flowers. These blossoms reflect moonlight better than red, yellow or purple flowers and are easier for moths to find in the dark. Jasmines, honeysuckles and some members of the Nicotiana family are all ideal for nocturnal moths, as well as native species like the American Boneset and Evening Primrose.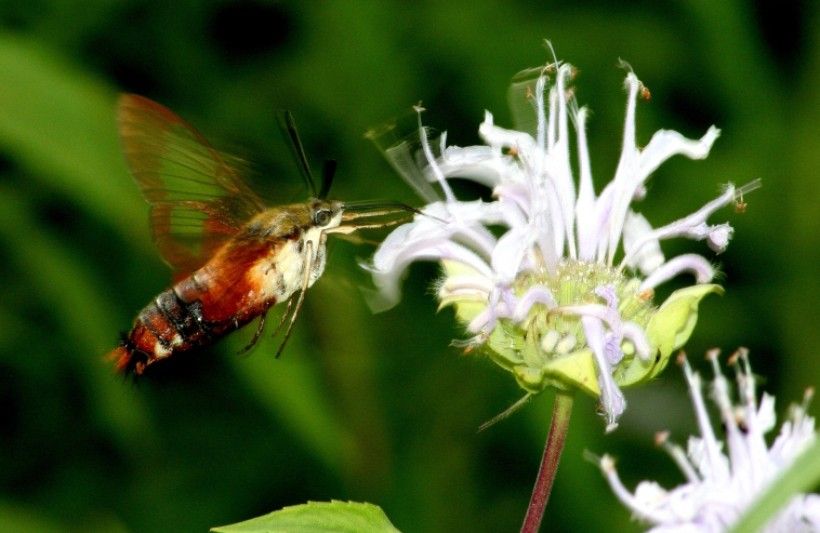 Moths are like other pollinators in that their numbers are declining worldwide. A combination of pesticide use, habitat loss, climate change and other unknown factors are endangering many moth species. Delaware officially has seven endangered moth species and Pennsylvania has 32—of which at least 15 live in the Brandywine area. Since moths are difficult to count, those numbers are likely underestimates. 
Unlike bees and butterflies, not much research has been conducted about how to save moths. This makes it all the more important that we do everything possible to ensure our homes and gardens are as hospitable to these pale pollinators as possible.
What can we do to help?
Every moth species is unique, and sadly we don't know enough about the lifecycles of many of them to know how to help them specifically. However, we do know a few ways to help moths in general.
As with bees, pesticides are a major cause of moth population collapses. You can help reduce this risk by limiting the use of such chemicals whenever possible. Practicing Integrated Pest Management to control unwanted insects without harming non-target insects is one way to do this. 
Moths get easily distracted by lights. Turning off all outside lights, especially those near flowers, will help moths navigate to plants instead of your front porch.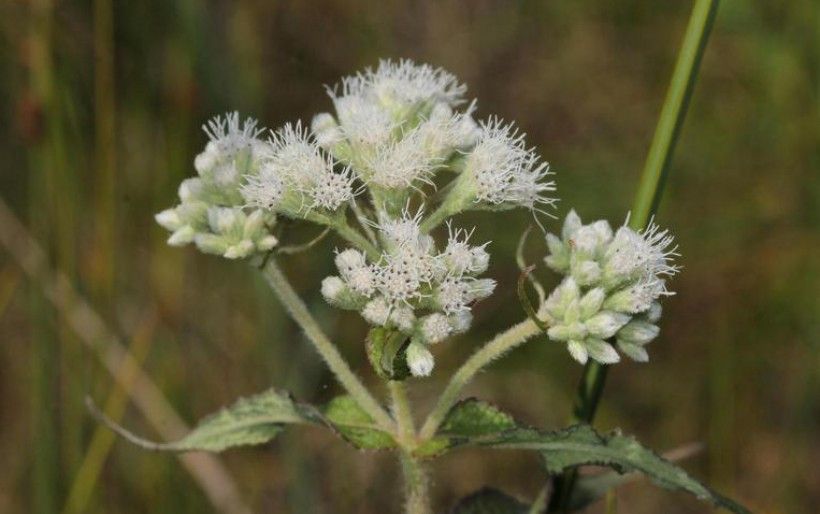 Planting pale, native flowers in your garden can help keep moths fed and happy. Among the best of these is the American Boneset (Eupatorium perfoliatum), which is an excellent source of nectar for many species of moths. Native honeysuckles such as the trumpet honeysuckle (Lonicera sempervirens) also help a wide range of moths.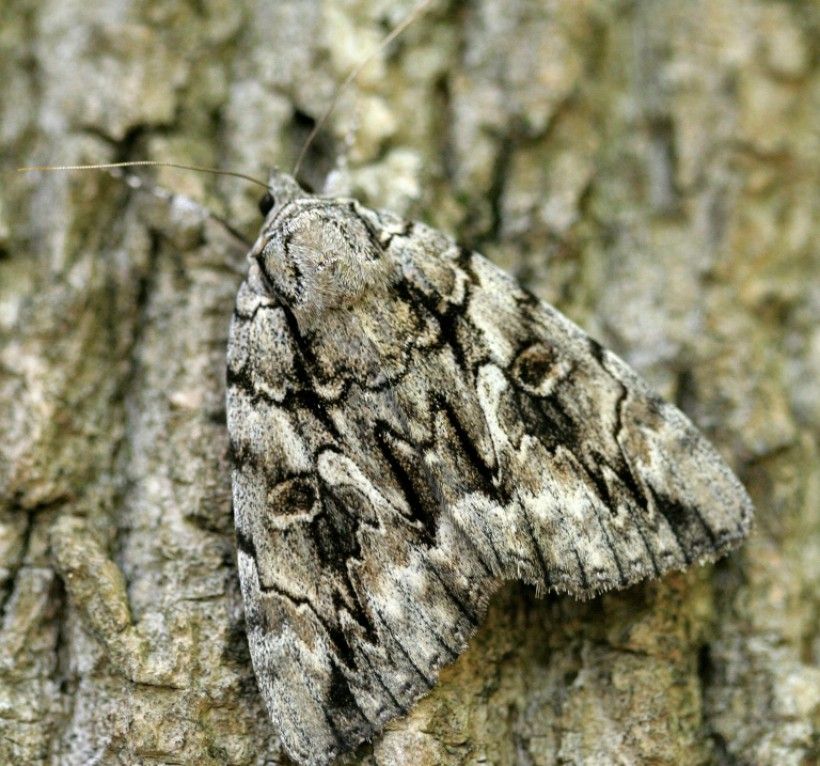 Moths don't just need plants for food—like butterflies, many moths lay their eggs on plants. For example, New Jersey Tea (Ceanothus americanus) is a host for the larvae of at least two endangered moth species, the Broad-Lined Erastria Moth (Erastria coloraria) and the New Jersey Tea Inchworm Moth (Apodrepanulatrix liberaria). Wild bergamot (Monarda fistulosa), a lovely native blue-purple flower that attracts loads of day-flying bees, is a larval host plant for sphinx moths. The ecological benefits, along with their beautiful flowers, make these plants wonderful additions to your garden
Don't limit yourself—explore your local garden store for more native flowering plants! A list of native Pennsylvania flowers can be found here and a list of moth-friendly plants can be found here. A list of native Delaware plants can be found here. Interested in purchasing native seeds to plant in your garden? You can also click here to check out the Brandywine's seed program, which sells packets of seed for over 100 native species year round.
You can identify moths at bugguide.net or with the app iNaturalist, which teaches researchers about our region's moths and can point you to plants those species need. A variety of plants is better for moths than lots of the same plant. Look also for plants that bloom in a succession of months. The greater diversity in your flower garden will not only yield a prettier yard, but will also help more moth species thrive.
References:
https://www.fs.fed.us/wildflowers/pollinators/animals/moths.shtml
http://www.naturalheritage.state.pa.us/Species.aspx
https://dnrec.alpha.delaware.gov/fish-wildlife/conservation/endangered-species/
https://www.smithsonianmag.com/smart-news/moths-work-pollination-night-shift-visiting-some-flowers-bees-skip-180974884/