Hiking 101: Tips for the Trails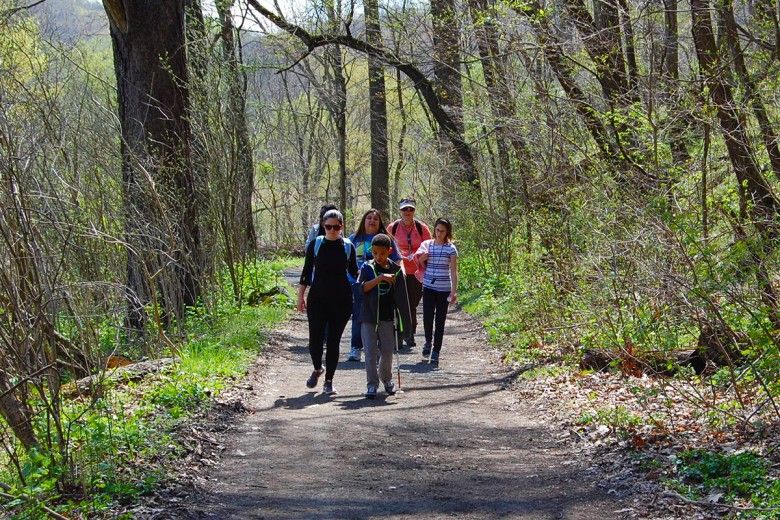 Let's hit the trails! Fall is an ideal season to immerse yourself in nature. There's SO MUCH to experience and explore as the leaves begin to change colors, the crisp air settles in, and critters begin to prep for hibernation. Whether you hit up Brandywine's campus trails, take a trek at a local preserve, or adventure to a state or national park, check out the scoop below for tips on how to make all of your hikes a highlight of the season.
As we welcome in this new season, we also invite you to explore Brandywine Outside, a new digital resource to enhance your hiking experience while navigating the natural beauty, wildlife and scenic vistas that the Brandywine's campus trails have to offer. This online StoryMap includes detailed information about the Brandywine's 15-acre campus in Chadds Ford, PA, and the five trails to explore—including notes on distance, terrain and estimated length of time to allow for your hike.
Know Before You Go!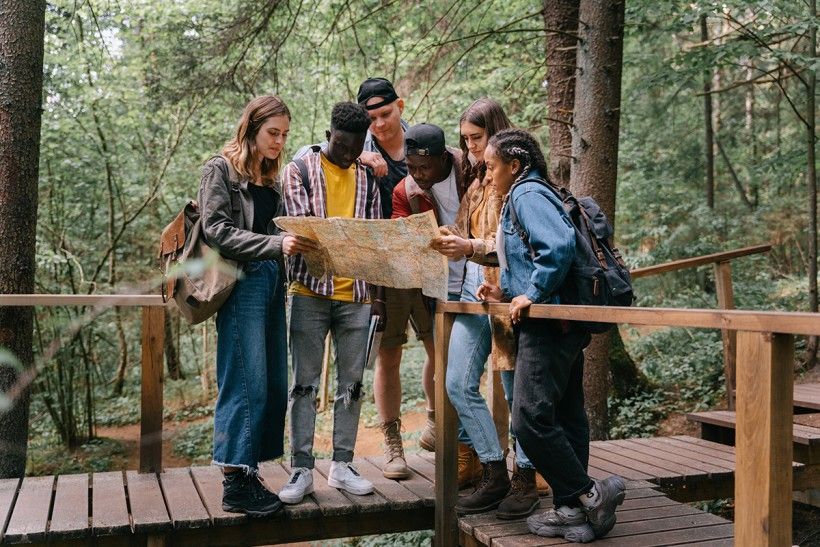 Boost your overall hiking experience by planning ahead. If you are visiting an unfamiliar location, be sure to check out online maps or trail apps like AllTrails or GAIA GPS in advance. Paper maps don't require a charge or signal, but if they are not an option, download the map or take a screenshot in case of spotty service. Don't put yourself in a dangerous situation—always be sure to check the weather forecast before heading out to make sure there are no severe storms on the horizon. If a storm is predicted for later in the day, perhaps a shorter morning hike is just the ticket!
Plan Your Wardrobe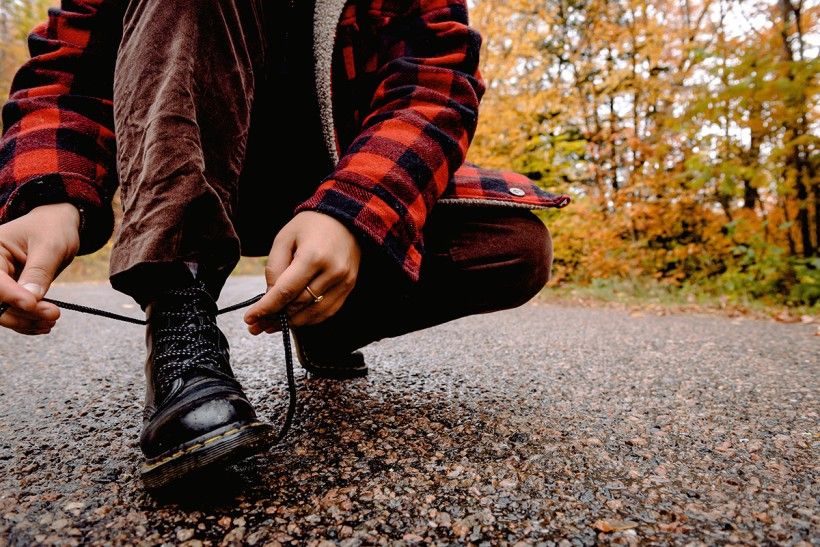 Always dress with the weather in mind! Stay dry by choosing waterproof footwear and clothing. Expecting fluctuating temperatures? Dress in layers so you can add or remove items as you heat up or cool down during your hike. Looking like a sunny day? Grab a hat and sunglasses to have handy, plus a bottle of sunscreen. And if your adventures take you to places that allow hunting, stay visible by wearing orange colors.
Hydrating and Refueling
Even a cooler day or leisurely hike can trigger dehydration and hunger. Always bring water and a nutritious snack that fuels your body. Fresh fruits like bananas and apples are naturally hydrating and require no additional packaging, while protein sources like nuts are lightweight and can be easily stashed in a pocket.
Kid-Friendly Hikes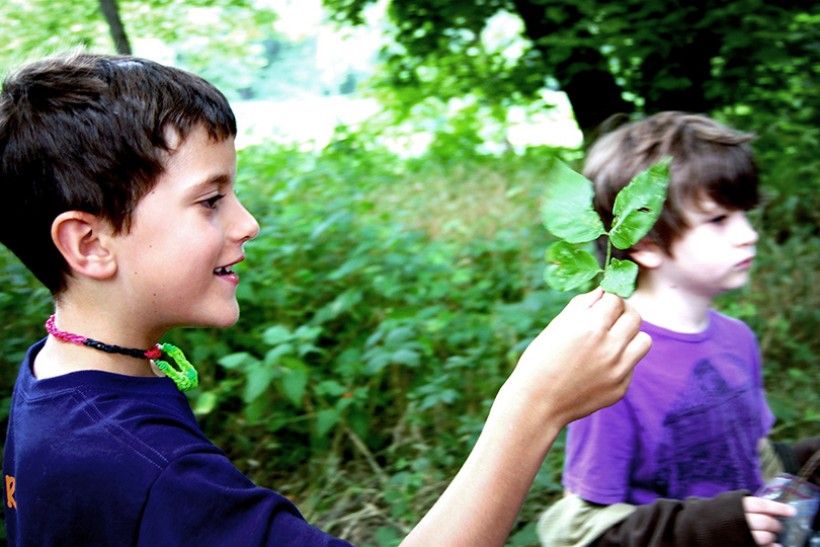 Cultivate a sense of wonder by providing a backpack for children to carry their own "cool nature tools," such as magnifying lenses, binoculars and a few band-aids. Keep kiddos engaged by making frequent stops to investigate what makes them curious. Asking open-ended questions encourages young minds to use their senses to connect more deeply with the environment. Make it all about exploring while on the journey, rather than just getting to the destination!
Take Pictures, Not Plants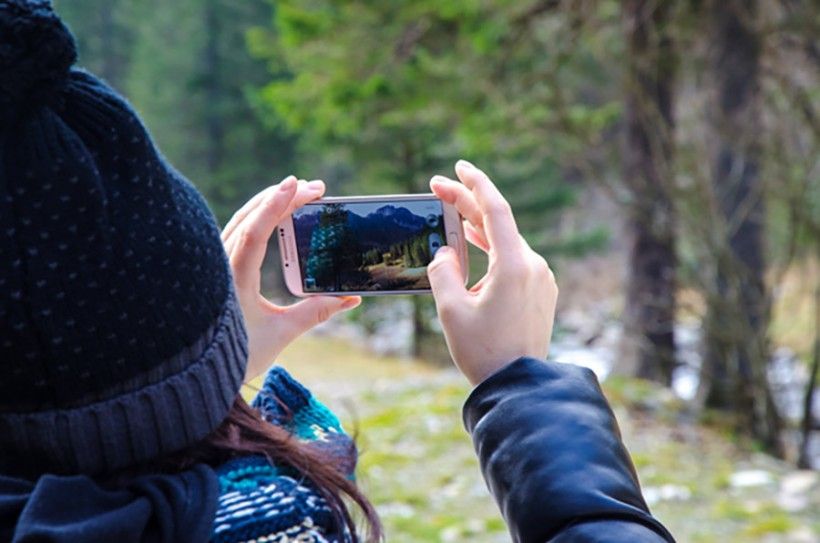 Leave the foliage behind and snap photos instead! Take pictures to contribute to crowdsourcing apps like iNaturalist that map and share observations to help individuals identify and learn more about biodiversity. Or, if you're looking to separate from your smartphone for a bit, consider bringing a guidebook as a tech-free tool to learn more about flora and fauna along the trail. 
Leave It Better Than You Found It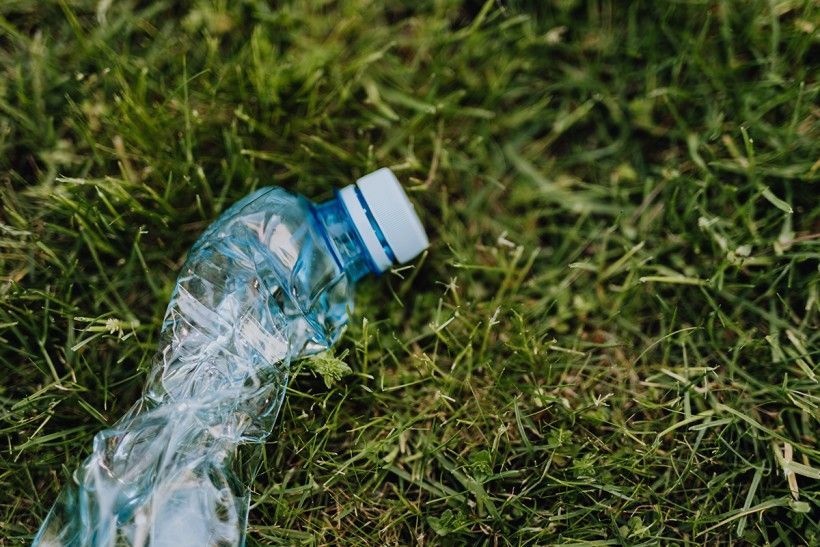 Always take all trash and belongings with you. Consider picking up any stray litter you spot. Bringing your four-legged friends for the hike? Carry waste bags and pick up after them. If there are no trash receptables at the trailhead, take any waste with you to dispose of at home. Do your part to protect natural resources and keep wildlife safe by leashing pets and staying on existing trails.
Better Safe Than Sorry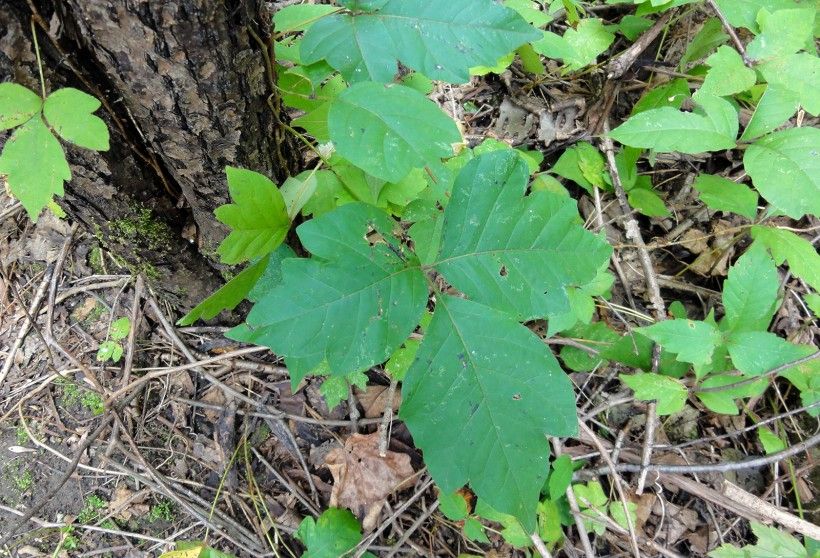 Leaves of three, let them be. Poison ivy can be difficult to identify because of its changing appearance with the seasons. Read more on our blog here to help build your confidence in distinguishing between this itch-inducer and its vining lookalike neighbors. A first-aid kit can be your best friend for unexpected injuries—consider slipping one in your backpack, just in case. And don't let ticks interfere with your fall fun factor!  Take these steps to check after your hike to reduce the risk of tick-borne illnesses.
Visit RecreateResponsibly.org for additional information and important guidelines on how to best protect yourself, others and the outdoors while enjoying our region's parks and trails.
Additional Hiking Opportunities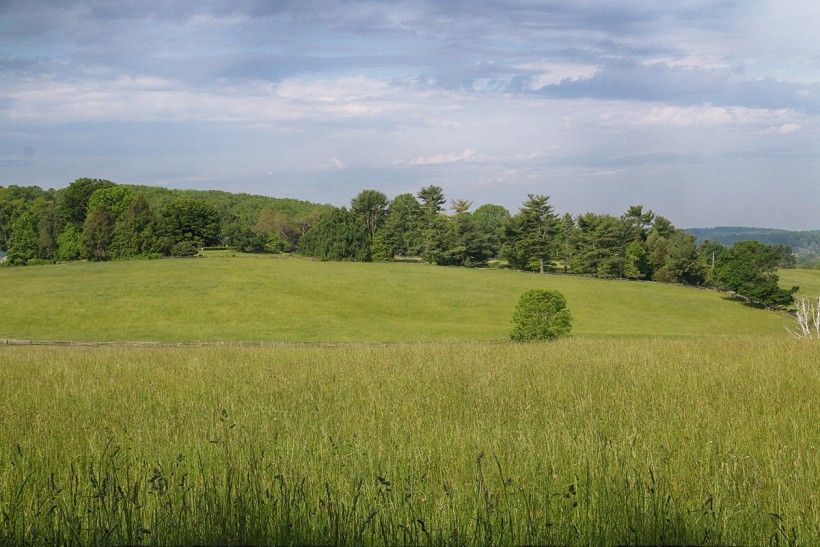 Where hiking and history collide: Take a self-guided stroll through history at Brandywine's Birmingham Hill Preserve, the site of the first and second defensive lines of the Continental Army during the Battle of Brandywine. 
Prefer guided group hikes? Click here to view and register for one of our upcoming facilitated walks.
Looking for day hikes near Philadelphia? Grab this easy-to-use guide ideal for hikers of all levels interested in exploring Eastern Pennsylvania, New Jersey, and Delaware year-round.