Q&A with Matt Meyer, County Executive for New Castle County, Delaware
In the Q&A session below, we chatted with Matt Meyer, County Executive for New Castle County, Delaware. When Meyer first ran for public office in 2016, he was a sixth and seventh grade Math teacher. He defeated a heavily favored three-term incumbent in a grassroots campaign to serve as the Chief Executive of Delaware's largest county. A key policy focus is his GreeNCC agenda, aimed at addressing climate change, preserving open space, creating bikeable walkable trails and promoting clean water. In his spare time, you can often find him riding his single speed bike on pathways in New Castle County.
What is your vision for New Castle County relative to conservation and outdoor recreation opportunities?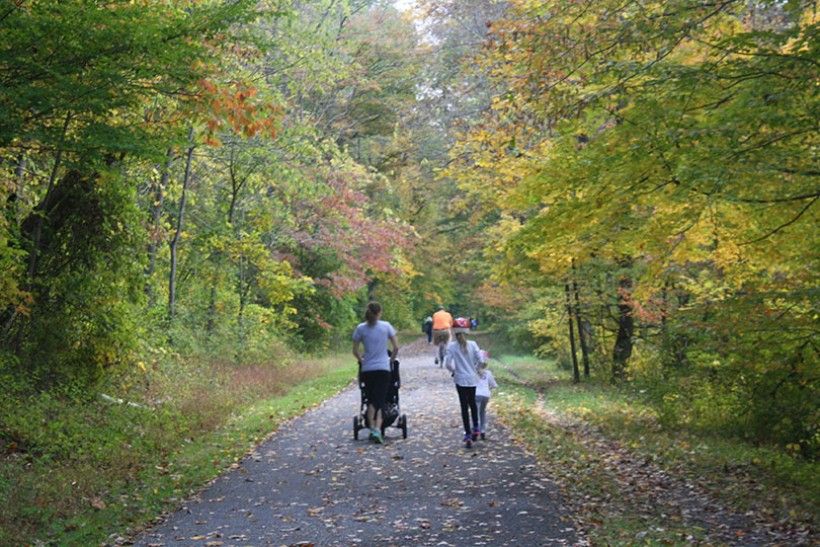 The County is blessed with a rich diversity of natural resources, from rolling Piedmont landscapes in the northern part of the county bordering Pennsylvania to broad tidal wetlands in the southeast along the Delaware River. There are 250 county parks, in addition to many other large state and municipal parks, that enable people to enjoy the natural resources. We need to be prudent and strategic in adding to these really valuable public assets while maintaining and improving the ones we currently have. There is a cost to maintaining open space and maintaining it well—whether for preservation or for recreation. And so that's one of the reasons why we formed the County Land Preservation Task Force a year and a half ago. And a lot of it involves partnership with groups like yours. 
We need to make sure that there is green space and recreation for everyone, at all income levels and in all communities—regardless of physical ability or location. And we are focusing on underserved communities to make sure that open space, and particularly outdoor recreation, is available and welcoming to all. Conservation and outdoor recreation issues are also something we are looking at for the longer term and on a broader scale. That's why it's important to address these issues in the Comprehensive Plan that we are currently updating. 
Right now, we're going through a 10-year planning process—and we are thinking very deeply about those issues of access and assets. We need to grow strategically thinking about where and what kinds of development we want, and that of course ties back into how we are going to preserve and conserve open space and areas for outdoor recreation. It's really important that we keep open space vibrant and healthy for both humans and wildlife, as well as our plant and global ecosystems. 
The Brandywine has been thrilled to partner with Delaware Greenways, New Castle County, the City of Wilmington, and several other stakeholder organizations/agencies to expand the Brandywine Creek Greenway into Delaware over the past few years. How do you see the Greenway enhancing your overall efforts?
I'm so biased towards greenways! I previously bike-commuted in New York City, 10 miles each way from Brooklyn to mid-town Manhattan weaving in between cars, and there's nothing as beautiful as taking a similar 10-mile ride on a greenway. I think it's key in connecting communities and critical in exposing individuals and families to the environment and our history especially along the Brandywine Creek Greenway. 
All of the partners you mentioned are critical in creating and expanding greenways, as well as making sure people have a way to get from place-to-place—both for recreation and also for basic transportation. Especially with younger generations, we've found that people are more and more interested in living healthier lifestyles, which often includes figuring out how to commute and navigate in ways that don't involve a car and sitting in traffic. The Greenway has a potential to connect communities across state, county and municipal lines in a way that better enables them to see connections to each other, to learn about this river that's a source of vibrancy and life in our community, and of course the environmental, cultural, and historical heritage of the region. 
How do conservation and outdoor objectives weave into your overall planning for the County?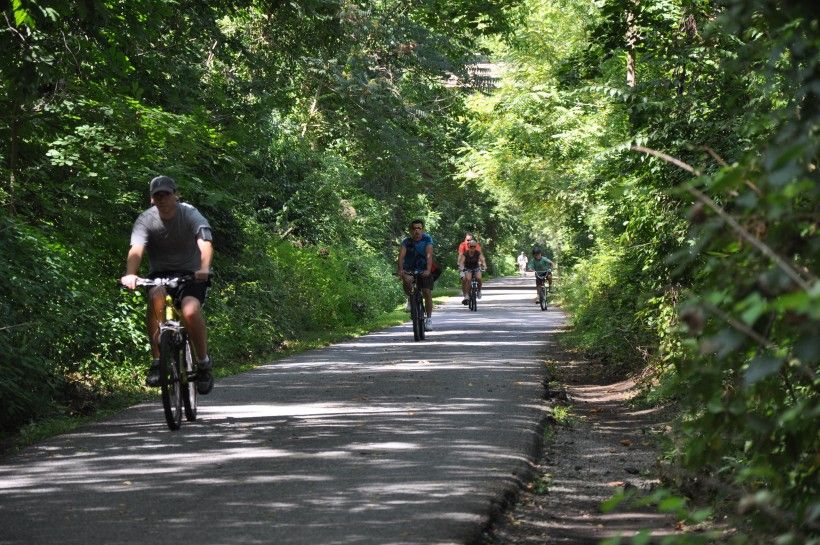 The County needs to be a great place to live, work, play and learn. It has been really interesting this past year as we figured out how to work, play and learn during the pandemic in new ways—which includes realizing how critically valuable our greenways are. I know I have taken advantage of the opportunities this past year—and have also encouraged my staff—to go out and walk on a greenway and take meetings while you are outdoors. If you are in a park, you should do that! It's a silver lining of this horrific time that we can look at old places in new ways, and conservation and the outdoors are a big part of that. Whether people are going outside for exercise or clean air and water, a healthy environment, or their general well-being and emotional health—a thriving community needs to take conservation and outdoor activities really seriously. It takes time, it takes collaboration, it takes effort, it takes investment, and as I mentioned we are currently updating our Comprehensive Plan and the NCC 2050. We encourage anyone in New Castle County who is reading this to get involved. These are all key issues that we are addressing through the Comprehensive Plan.
What do think are the benefits of conservation and outdoor recreation for residents and visitors alike?
Usually what I talk about—and usually what you hear—are the environmental benefits and the physical health benefits. I also mentioned some of the historical and cultural benefits. But honestly, almost every time I'm asked that question, the first thing I think about is emotional health. As I previously mentioned, I was a bike commuter in New York City, and one reason I started bike commuting was because my job was so stressful. The calm of being in the outdoors—from exercising, exerting, hearing myself breathe, hearing birds and listening to the wind—it's just amazing how it soothed my basic emotional being. Things I was dealing with in my life that were so stressful became a lot less stressful. There are a lot of residents of our county and people across this country who see that and know that.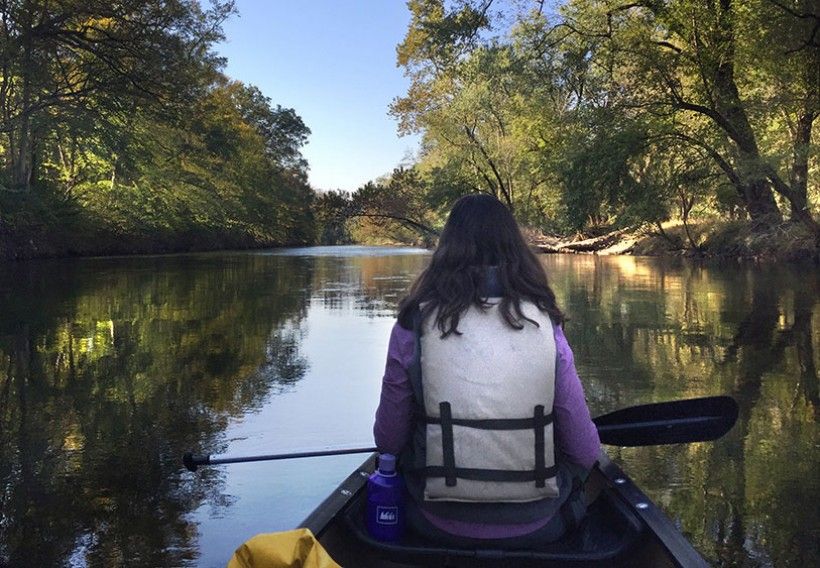 These greenways and outdoor places are really the fabric of communities, just like our libraries. They are critical places where people gather—sometimes for monumental events. People go to parks and greenways for birthdays, weddings, reunions, playing in sports or simply to enjoy the view. Trails, recreational services and parks—they all nurture a sense of belonging, a sense that we're all in this together. 
I like to think that outdoor spaces are a quiet contributor to a healthy lifestyle and a robust community. While participating in outdoor recreation can help us be active, and physically and emotionally fit, I also think it's just fun. The fun factor of being in a park setting can encourage visitors to be active where they might otherwise lack the initiative. I'm not a big fan of going to the gym, but if you give me a chance to jog in a park or bike ride on a greenway, I don't pass up that opportunity! Hiking and biking can easily be incorporated into formal wellness programs. In fact, we just started a wellness program among County employees that incorporates outdoor wellness, too.
What are some of your priorities moving forward?
We want to build on the existing resources and the tremendous public support for those resources across our County. A land preservation task force that we created 18 months ago looked at both open space and agricultural preservation. They are keen to address issues related to preservation across our County with an eye on our Comprehensive Planning process to the year 2050. 
We also want to create safe and accessible opportunities to enjoy the outdoors. A fair amount of their work focused on equity—how do we make sure that open space, recreational opportunities and pathways are not just available in the wealthiest neighborhoods? Distance from and physical access to recreational facilities are currently barriers to getting people outdoors and being active. That is evident regarding inequitable health outcomes during this pandemic where people who had less healthier ways of life seem to be more susceptible to some of the more dangerous symptoms of COVID-19. So not only should facilities be universally accessible and equally distributed throughout our communities, but they also need to be located in areas that will provide for the highest use for the greatest number of people. Understanding community character and also the local demographics plays a critical role in helping to locate specific amenities and ensure citizens of all interests, economic stature, ages and abilities are served by our parks and our recreation facilities.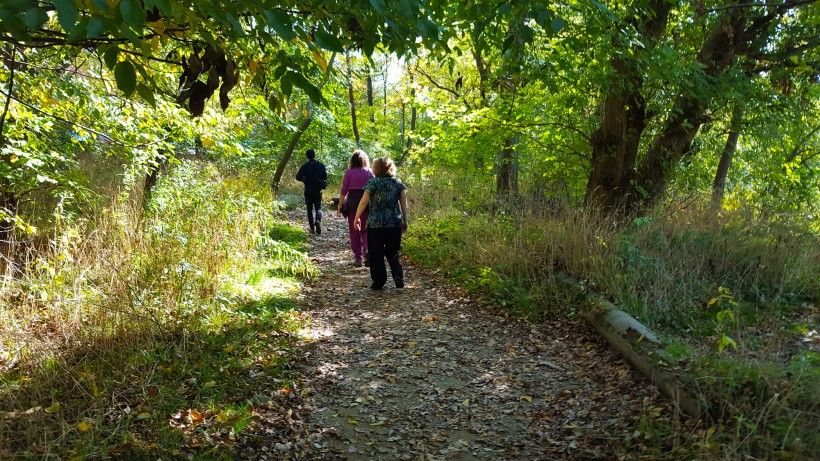 I'm particularly biased toward trail related pursuits—walking, running, hiking, and of course biking—and there are many opportunities to pursue those activities in New Castle County. I know that with your help up into Pennsylvania and the southeastern Pennsylvania region, the benefits of trails and pathways extends well beyond New Castle County's fiscal boundaries. They revitalize communities and they help local economies become stronger. There are studies that show how property values of residential properties increase near pathways, while also providing healthier outdoor recreation and places for active transportation. Investing in trails and pathways makes our communities more desirable places to live. We are committed to continuing to prioritize connecting areas where we live, work and play with safe off-road connected pathway systems.  
Tell us a little bit about your own connection to the great outdoors!
I grew up in Wilmington, Delaware and there was a little creek off Shipley Road where I used to go. As a kid I didn't realize that I was just playing, checking out the fish, and doing various things that I didn't always want my parents to know as I got older. After college I really got into hiking. I had friends who—for the millennium—thought the world could come to an end, so we decided to go to the Grand Canyon. It was the first time I had backpacked. We hiked for 10 days and it was a real awakening. I've also hiked the John Muir Trail, Mount Reiner, and scaled Mount Whitney—which is the tallest peak in the lower 48 states. With these experiences, exploring the outdoors almost became a necessity of life. 
When I moved back to Delaware I would often go down to Lewes and Cape Henlopen State Park and solo camp just to get some serenity for the weekend. Now there are so many places in New Castle County that I absolutely adore. I am biased of course to the Jack A. Markell Trail, because County government maintains it. I also often ride on the greenway up the Brandywine River. It's amazing how many hidden treasures there are across this County. I really appreciate your selfless work in helping to preserve it.
We are also working on various ways to make all sorts of new connections to First State National Historical Park so that people can access it. When I lived in New York I lived predominantly on bike for five years and it was so physically, psychologically and emotionally healthy. I want to do everything I can to make sure that people in this region have that same opportunity if they choose to pursue it.