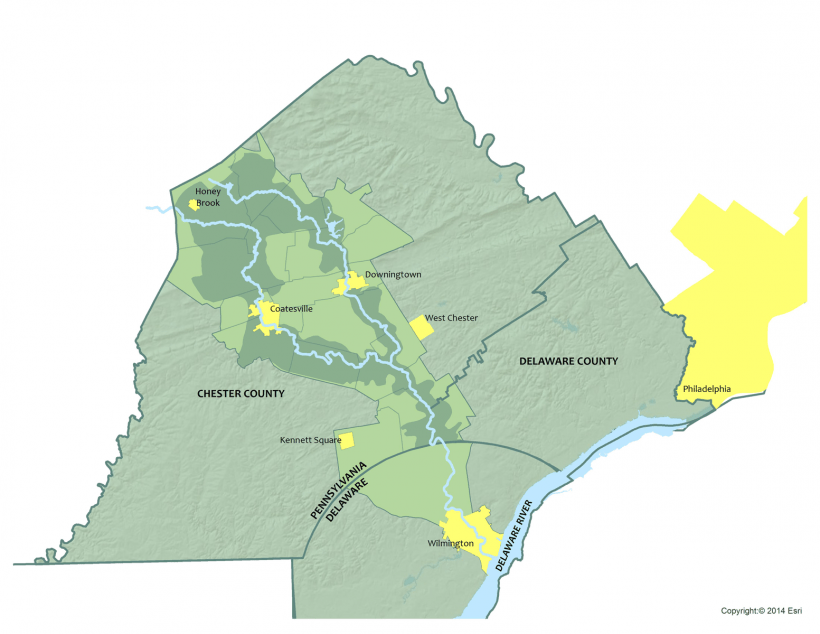 The Brandywine Conservancy has received generous funding from the William Penn Foundation to extend planning of the Brandywine Creek Greenway into the State of Delaware. This two-year initiative is expected to be completed by December 2019. The Conservancy is partnering with Delaware Greenways, and several stakeholder organizations/agencies are participating in this initiative including: City of Wilmington; New Castle County; Wilmington Area Planning Council; Delaware Department of Transportation; Delaware Department of Natural Resources and Environmental Control; Delaware Division of Historic and Cultural Affairs; Delaware Nature Society; The Nature Conservancy of Delaware; The Conservation Fund; National Park Service; and more.
---
Start Date
Consultants
Brandywine Conservancy
Delaware Greenways
Funding
William Penn Foundation
Private donors
---
Documents
Share your thoughts with WikiMap
Click here to access the brief survey and tell us about your favorite places and connections in New Castle County and the City of Wilmington.
Looking for more information about natural assets, historic and cultural resources, and recreational amenities and trails in the project area to help with identifying your favorite places and connections? Click on the different inventory maps highlighted below to learn more.
These maps are in draft form, and may be changed and updated based upon feedback received during the planning process.