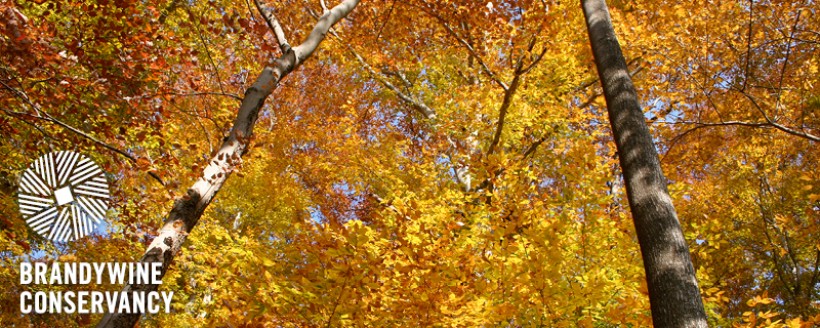 Directors' Report
Dear Fellow Conservationists,
As we moved into September, we were reminded that it has been a year since Hurricane Ida devastated our Chadds Ford campus. We have come a long way since then, but there is still much more work to be done. Last month, the Brandywine hosted a flood anniversary event to close out the emergency phase of our recovery efforts, as well as to celebrate the progress made to date and to thank our elected officials and community for their assistance in our rebuilding efforts. Our flood experience was also highlighted in the most recent issue of the Land Trust Alliance's Saving Land magazine and serves as the featured link at the bottom of this issue of Environmental Currents. We have been amazed at the outpouring of support—we can't thank you enough for helping us get back on our feet.
Through it all, we've continued the great work of protecting our natural and cultural resources with new fervor. Fall is a busy season at the Conservancy and a great time to get outside. In this issue of Environmental Currents, you will see the theme of exploring, working and enjoying the environment around you. We have articles on tackling stewardship on your own property, with a guest article by our easement landowner Margaret Moore, as well as a "Hiking 101" article to get you prepared to hit the trails and launch our new concept Brandywine Outside—a digital resource to enhance your Chadds Ford campus hiking experience. This issue also highlights our very successful Bike the Brandywine event, now in its fifth year, and a look at the beautiful, conserved vistas of our region. We encourage you to experience nature in whatever way that inspires you!
See you on the trails this fall,
— Stephanie and Grant
Stephanie Armpriester & Grant DeCosta
Co-Directors, Brandywine Conservancy
---
How to be a Forest Steward in Your Own Backyard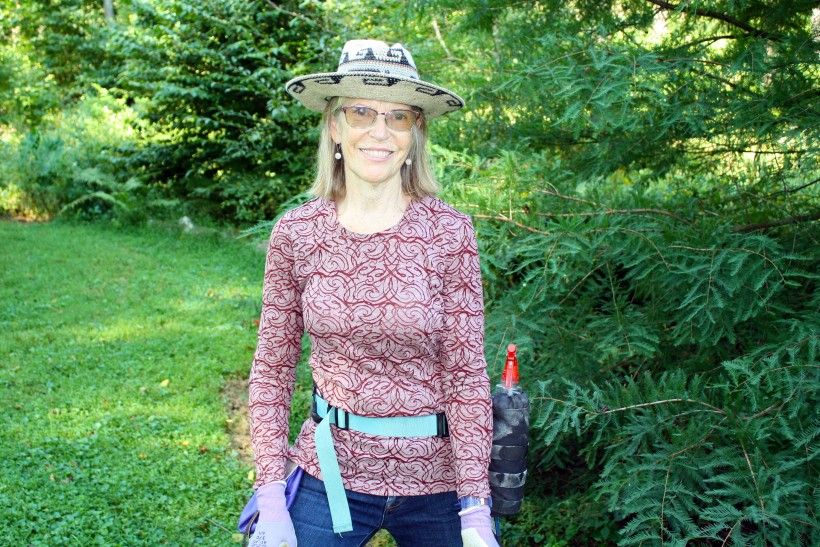 Tackling invasive species on your property or taking on a reforestation project can often seem like daunting tasks. Margaret Moore, an easement landowner with the Brandywine Conservancy, knows the challenges of this process all too well. Over the past several years, she's been diligently working to remove and control invasives in the woods on her property, while also reintroducing and planting native species. It's been an ongoing process, but by breaking things up into manageable steps with clear goals, Margaret has already made a huge dent in the battle of her backyard woodlands. In the guest article below, read all about Margaret's process and helpful tips to inspire you to become a forest steward in your own backyard.
---
Fifth 'Bike the Brandywine' event welcomes nearly 400 riders for a sunny and scenic day through Chester County, Pennsylvania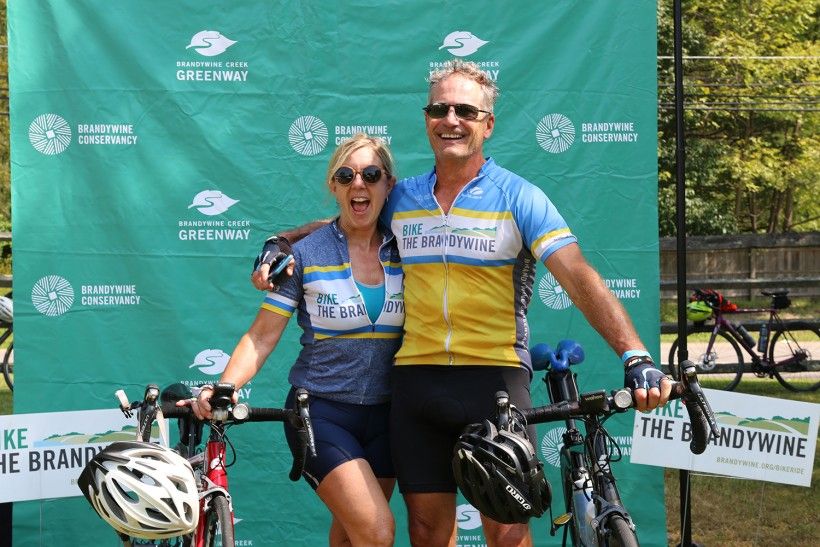 The Brandywine Conservancy's "Bike the Brandywine" event returned for its fifth year on Saturday, September 17 with nearly 400 cyclists enjoying a sunny day along the Brandywine Creek Greenway and surrounding Chester County countryside. This year's event featured three scenic loops filled with stunning views of the area's rural landscapes, rich history and active farmland—much of which the Brandywine Conservancy has helped permanently protect and conserve over the past 55 years. Proceeds from the ride benefited the Brandywine's open space and clean water programs.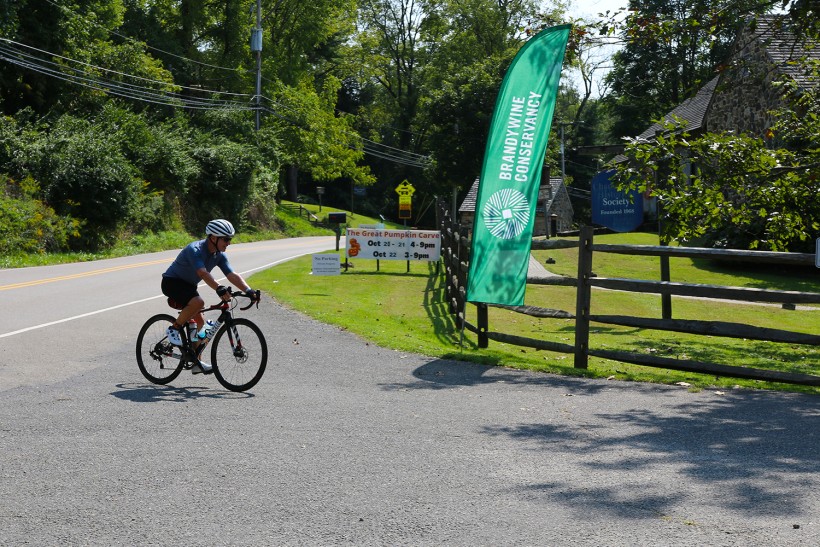 "Following a two-year pandemic-related hiatus, we were thrilled to bring back our popular Bike the Brandywine event this year," said Stephanie Armpriester, Brandywine's Director of Conservation and Stewardship. "This event continues to be a great way to engage the community in the vital work of the Brandywine Conservancy, all while supporting our mission to protect and preserve open space and clean water resources." Grant DeCosta, Brandywine's Director of Community Services, added, "With the rolling hills of Chester County serving as a scenic backdrop, cyclists were able to connect firsthand with the land, water and historic sites that the Conservancy works hard to protect. With much gratitude, we thank all of our participants for their support, as well as the staff, volunteers, Brandywine Creek Greenway municipal partners and sponsors who made this day possible."
Participating cyclists chose from distances of 25, 45 and 62 (Metric Century) miles, with each loop beginning and ending at the Chadds Ford Historical Society. The Metric Century and 45-mile routes took cyclists through the rolling hills of Unionville, PA, with scenes of bucolic countryside and historic sites, before winding through Modena and the village of Marshallton. Cyclists on the 25-mile route followed along the West Branch of the Brandywine through open farmland, scenic river alleys and equestrian landscapes.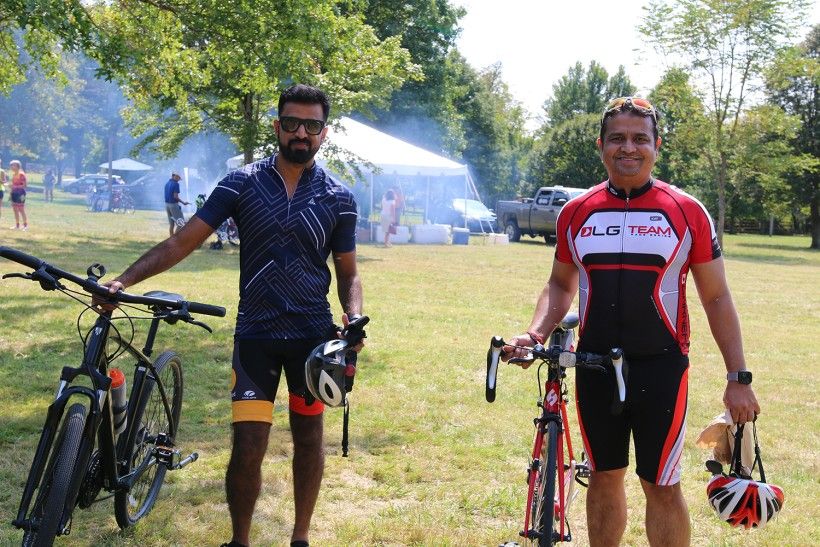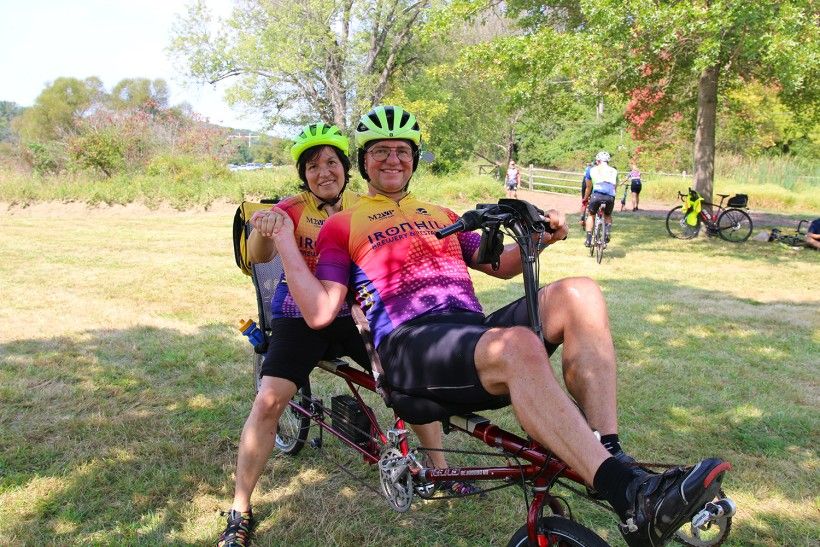 Upon returning to Chadds Ford, cyclists were welcomed back with celebratory drinks from 2SP Brewing Company and a complimentary lunch provided by Chef Justin Rumsey, Executive Chef of the Brandywine River Museum of Art's Millstone Café. Bike the Brandywine was generously supported by Willowdale Town Center, Otto's BMW, The Whip Tavern, 2SP Brewing Company, Trek Delaware, Waywood Beverage, Chadds Ford Historical Society, and Starbucks at the Shoppes at Longwood Village in Kennett Square.
---
Bee-utiful Images Grace Second Annual PA Pollinator Photo Challenge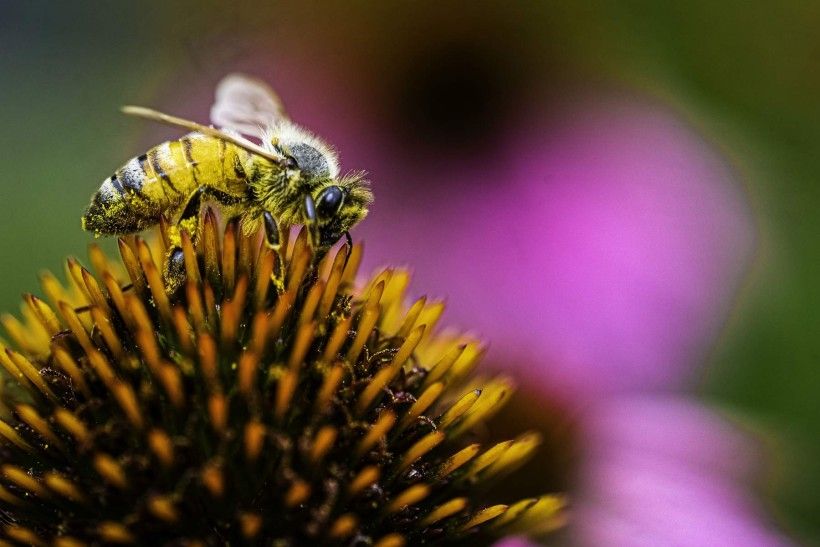 Amazing pictures of bees, beetles, butterflies and more were featured in the second annual Pennsylvania Pollinator Photo Challenge! Hosted by the Brandywine's Penguin Court Preserve in Western Pennsylvania and the Westmoreland Pollinator Partners, this photo contest was designed to get participants outdoors, slowing down and enjoying nature, while observing some of our lesser-known pollinators. Undoubtedly, the big, showy butterflies—like our beloved monarchs and swallowtails—were popular subjects; however, participants also photographed bumblebees, flies, moths, wasps and even hummingbirds.
Penguin Court's Program Manager, Melissa Reckner, said, "It's interesting to witness the judges' evaluation of submissions. The subject really needs to be in focus, and pollen-laden bees illicit lots of 'oohs and ahhs!'"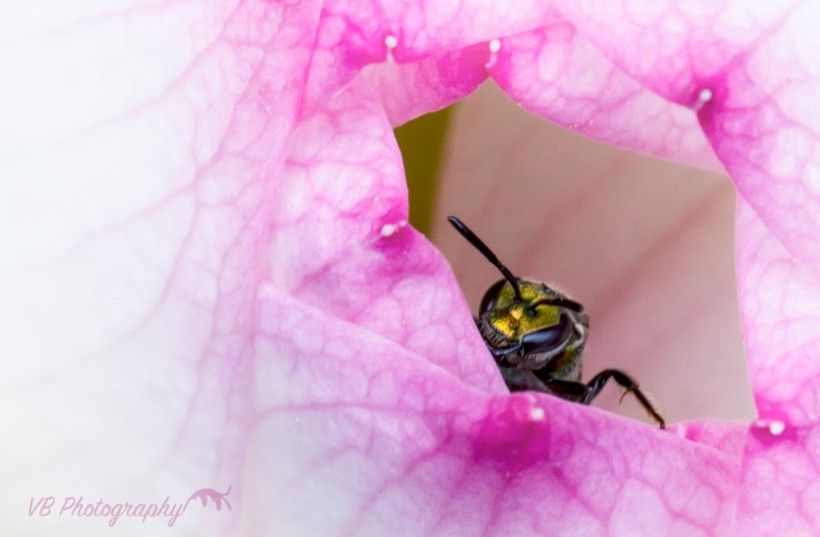 This year's contest included 40 images submitted by 19 youths and 243 photos submitted by 99 adult participants. Winners and honorable mentions were revealed at the "Monarchs, Milkweed and More" event organized by Penguin Court and the Southern Alleghenies Museum of Art in Ligonier on August 21, 2022. Penguin Court and the Westmoreland Pollinator Partners provided the prizes for the top three winners in both the youth and adult categories, which included cash or Dairy Queen gift cards, passes to Longwood Gardens, native plants, a nature journal, a framed print and more.
Reckner said this photo challenge will remain an annual event as long as interest in it continues.  "It is my hope that this photo contest inspires more people to get outdoors, observing the intricacies of life, and then they take steps to protect and support not only easily recognizable pollinators, but all wildlife."
All adult entries can be viewed here, and all youth entries can be viewed here.
---
Brandywine Conservancy Celebrates Land Conservation Successes in Fiscal Year 2022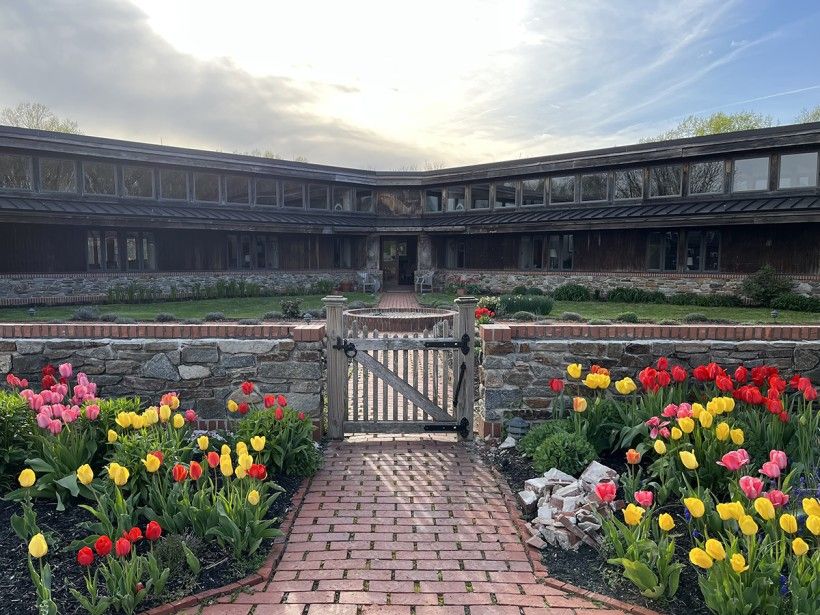 The Brandywine's 2022 fiscal year—July 1, 2021 through June 30, 2022—encompassed several challenging moments, from navigating the ongoing pandemic to recovering from the historic flooding on our campus caused by remnants of Hurricane Ida. Yet, through all of these hardships, the Conservancy's Land Conservation and Stewardship Program continued its conservation momentum and completed several new easement and acquisition projects.
While working both remotely and in temporary offices, staff completed 27 conservation projects in the 2022 fiscal year, protecting over 929 acres in Chester, Delaware and Lancaster counties. The transactions were highlighted by the acquisition of two particularly important properties to increase our beloved Laurels preserve by 17%, and to establish the Cookie and Jerry Brown Center at Armisted Farm.
Other projects of note included an easement donation in the heart of the Brandywine Battlefield National Historic Landmark; the completion of an amendment to strengthen and add to an easement in the White Clay Creek watershed; and collaborations with multiple public and private partners to preserve natural resources and productive farmland through purchased easements.
Ten new or assigned easements were added to bring our total to 510 easements held by Brandywine. These included:
32+/- acres preserved in Colerain Township, Lancaster County
34+/- acres preserved in Concord Township, Delaware County
75+/- acres preserved in West Bradford Township, Chester County
32+/- acres preserved in West Bradford Township, Chester County
21+/- acres preserved in West Bradford Township, Chester County
64+/- acres preserved in East Bradford and West Bradford Townships, Chester County
65+/- acres preserved in Honey Brook Township, Chester County
12+/- acres preserved in Birmingham Township, Chester County
40+/- acres preserved in Pennsbury Township, Chester County
58+/- acres preserved in London Grove Township, Chester County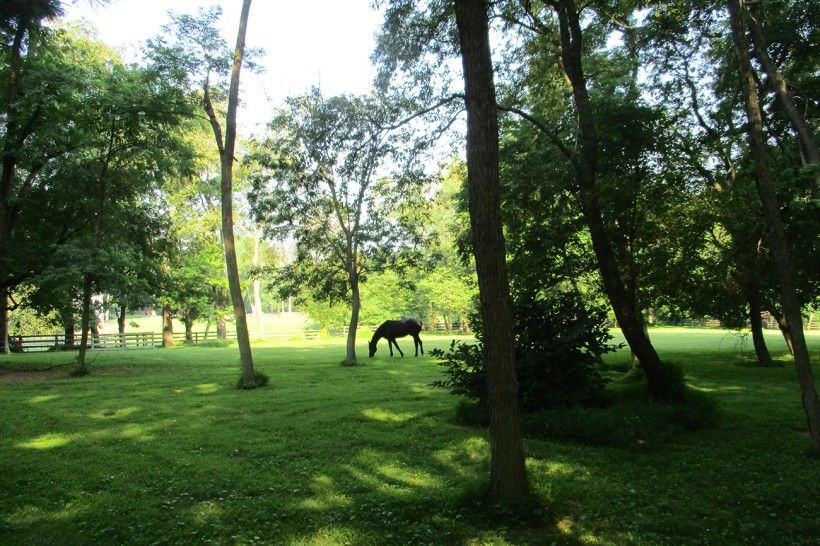 As always, at the forefront of every acre preserved are the landowners who voluntarily choose to protect their properties forever. One recent family commented that, "we want to protect the area we love and call our home." Another landowner observed that, "the significance and importance of the work of the Brandywine Conservancy for our environment, health and quality of life ensures that future generations will be able to enjoy the same benefits that we do today."
In total, Brandywine has helped protect over 69,400 acres in Pennsylvania and Delaware in partnership with committed landowners and public and private conservation stakeholders. While Brandywine celebrates the successes of the past year, staff is already busy completing projects in FY 2023. It is an exciting time for land preservation!
---
Hiking 101: Tips for the Trails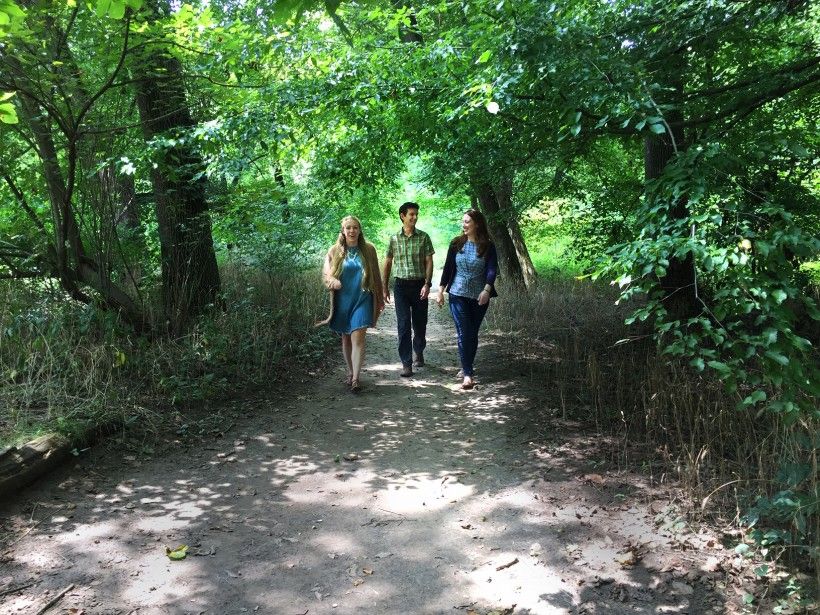 Let's hit the trails! Fall is an ideal season to immerse yourself in nature. There's SO MUCH to experience and explore as the leaves begin to change colors, the crisp air settles in, and critters begin to prep for hibernation.  Whether you hit up Brandywine's campus trails, take a trek at a local preserve, or adventure to a state or national park, check out the scoop below for tips on how to make all of your hikes a highlight of the season.
---
Renewed Funding for the Brandywine Creek Greenway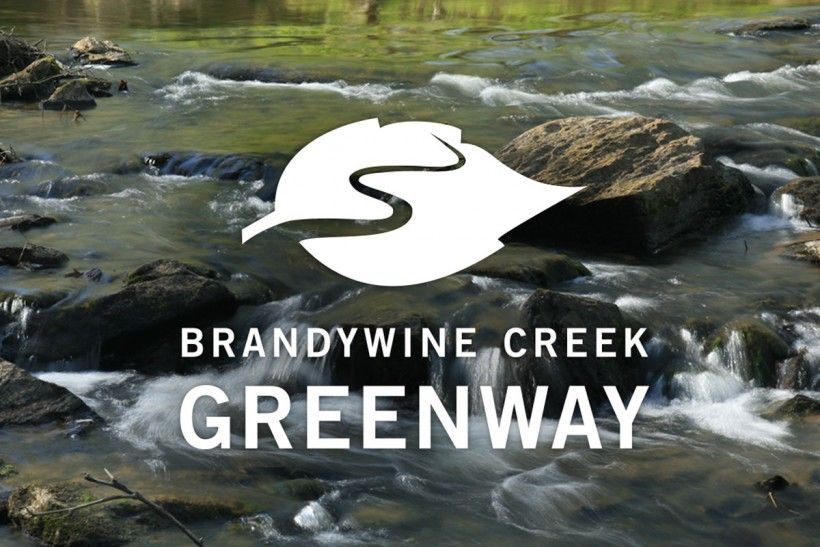 The William Penn Foundation has generously funded the Brandywine Conservancy to continue its work in the Brandywine Creek Greenway through April 2024. The Greenway is a regional planning initiative that involves 29 municipalities and other partners along a 40-mile conservation corridor from Honey Brook, Chester County PA to the City of Wilmington in Delaware. Four new projects will be launched this fall and will involve many partners:
Feasibility Study for a 1.25-mile section of the Brandywine Trail north of Route 1 in Chadds Ford and Birmingham Townships
Feasibility Study for a Brandywine Creek Water Trail in the City of Wilmington
Engagement with Spanish-speaking communities in Kennett Township 
Action Plan Update to address social justice and environmental resiliency issues
For more information, contact Grant DeCosta at [email protected].
---
A Conservation Win for Pennsylvania Aided by Local Supporters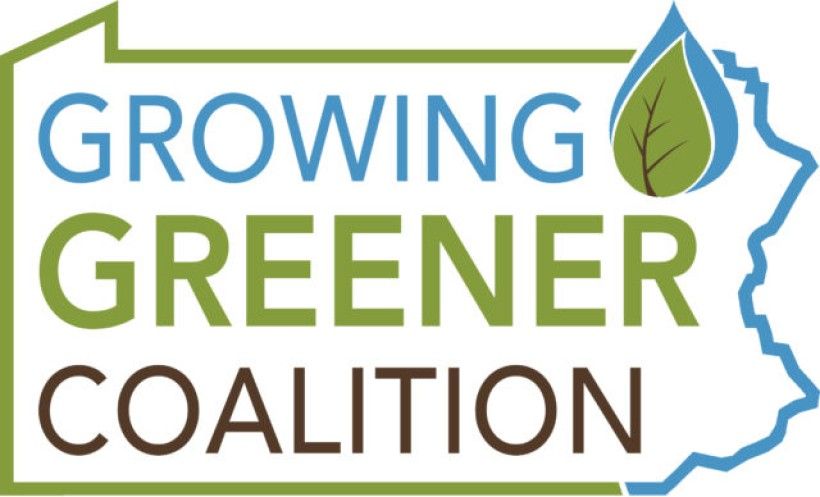 With passage of the recent Pennsylvania state budget, a big allocation of federal funding went to environmental, conservation and outdoor recreation investments:
$100 million for outdoor recreation programs, the legislative name for NEW Growing Greener 3 funding
$320 million to Commonwealth Financing Authority for water, sewer, flood and high hazard dam projects
$220 million to a new Clean Streams Fund
These allocations are on top of record-setting funding for the Keystone Recreation, Park and Conservation Fund and consistent support of the Environmental Stewardship Fund. Prior to the budget passing, the Brandywine Conservancy partnered with our PA conservation partner organizations to request help from our supporters in encouraging their local legislators to pass funding for Growing Greener 3. We all extend our thanks to each of you who helped with the effort! This funding will make a big difference for Pennsylvania. The existing programs above have all provided funding for the Conservancy to advance our mission, and the new programs provide additional opportunities to amplify our impact. Thank you for your support and advocacy of our work!
---
How the Brandywine Conservancy Inspired the Launch of "Brandywine Shad 2020"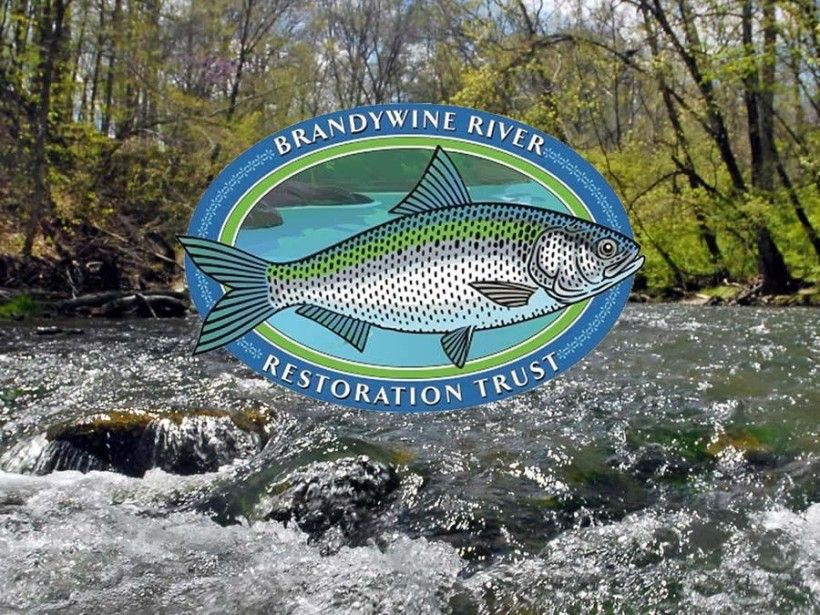 In the following guest article from our friends at the Brandywine River Restoration Trust (BRRT)—formerly known as Brandywine Shad 2020—learn more about BRRT's current work and how the Conservancy helped inspire the organization's founding
All along the Brandywine River, a series of dams have been blocking the annual migration of shad, alewives and other species into Pennsylvania for more than a century. In recent years, efforts have been underway to restore the American shad (Alossa Sapidissima)—known as "America's Founding Fish"—back to the river with a campaign to remove and/or modify the remaining dams. While there is still work ahead, much progress has been made so far. Once all of the dams are finally taken down, the Brandywine Conservancy and its partners will have successfully helped usher in the rebirth of our storied river.
How It All Began:
Back in 2015, a chance meeting between Wilmingtonian Hunter Lott—the now President and Co-Founder of Brandywine Shad 2020—and a former Brandywine Conservancy staff member led to an interesting discussion about a visionary, 73-page study authored by the Conservancy in 2006. This study outlined how the once abundant American shad could one day return to the Brandywine River if measures were taken to remove a series of 11 dams that blocked their annual migration. Inspired by the contents of this study, Lott left the meeting with a copy of "Returning the Shad to the Brandywine" in hand and a new quest in his mind.
Two years later, Lott launched Brandywine Shad 2020 with friend and co-founder James B. Shanahan in a united effort to restore the region's most historic fish back to the river, while also returning this liquid engine back to its free-flowing, pre-Colonial state. Since then, Lott and Shanahan have raised $2.5 million in federal, Delaware state and local foundation dollars to engineer and plan dam removal options along the river.
Success On The Horizon: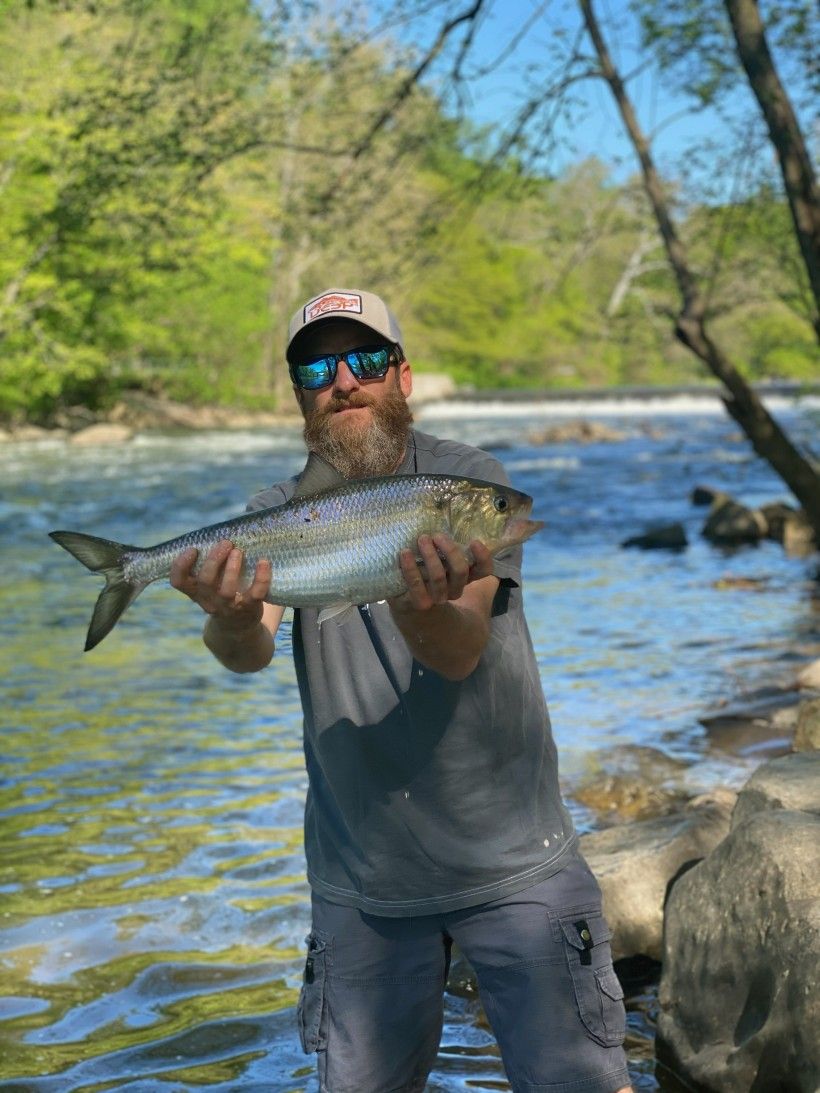 Recently the organization changed its name to Brandywine River Restoration Trust (BRRT), a more appropriate and all-encompassing title that better reflects its expanded mission to include protection of the Brandywine, plus public education and river restoration.
In 2020, the organization retained the vastly experienced Kleinschmidt & Associates of Strasburg, PA, to engineer dam removal and—where dam removals are impossible—install modifications and construction for fish-passage. Initial removal efforts have already shown the great potential of this project. Following the removal of one of the dams by the City of Wilmington in 2019, hundreds of juvenile shad and three adults were netted upstream of the site in July 2020—the first time the fish were able to migrate that far since the dam was built in 1903. The success of this project so far gives BRRT confidence that once all 11 dams in Delaware are removed or reconfigured, the shad and other migratory fish will permanently resume their upstream swim, spawning along their way toward the headwaters of the Brandywine near Honey Brook, PA.  
BRRT's Founding Members include the Brandywine Conservancy; Hagley Museum and Library; and the University of Delaware's Water Resources Center. BRRT's Supporting Organizations include the Brandywine Red Clay Alliance; the Conservation Fund; Delaware Division of Fish & Wildlife; Delaware Nature Society; Delaware Sea Grant; Nature Conservancy; NOAA; Partnership for the Delaware Estuary; Stroud Water Research Center; Upstream Alliance; U.S. Fish & Wildlife (Partners for Fish & Wildlife); City of Wilmington; and Wilmington's Department of Public Works.